Your take on when it's OK to set off fireworks in the Twin Cities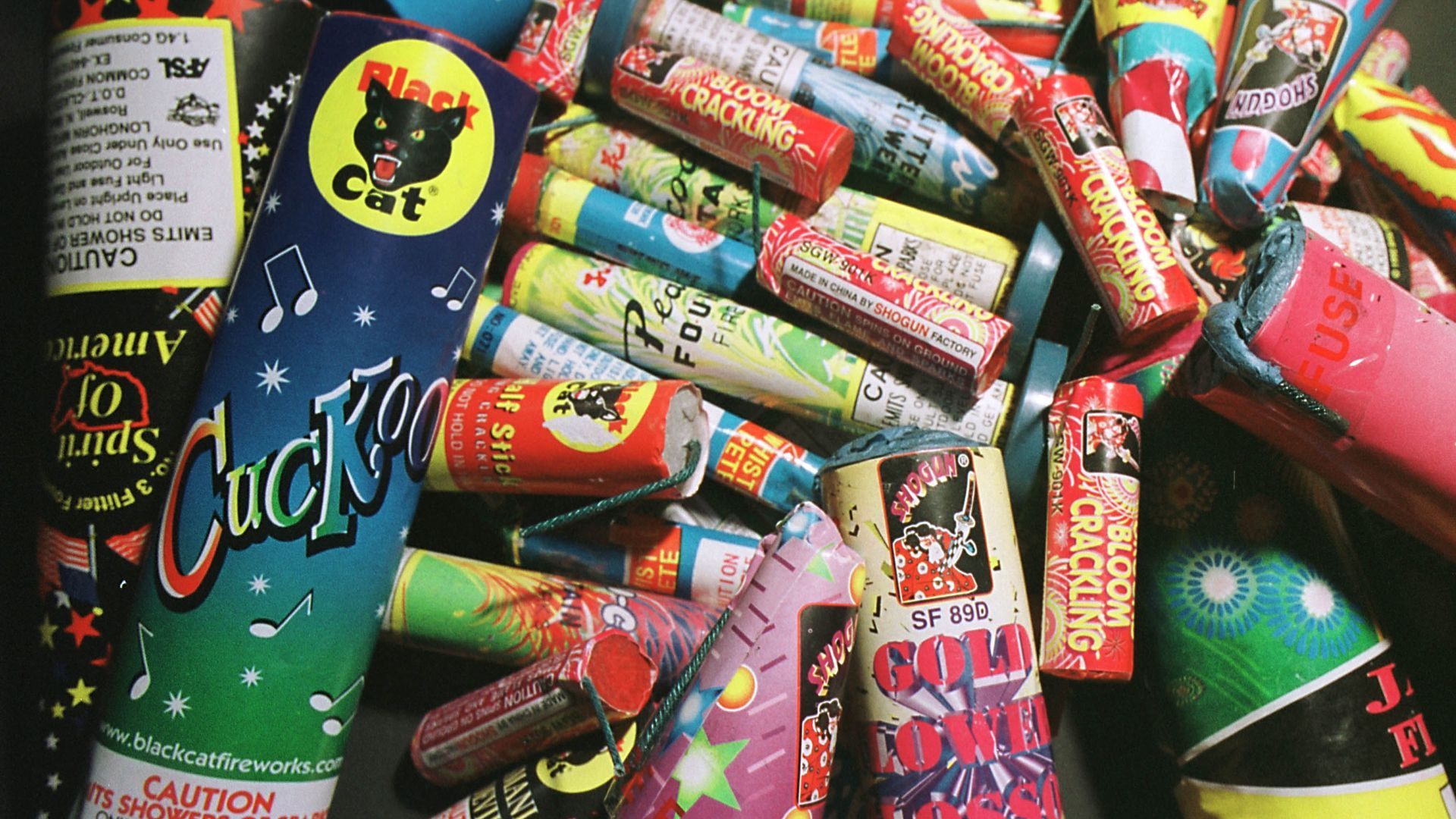 Axios Twin Cities readers say you should probably wait until this weekend to light off fireworks, and keep your display quick and early.
Be alert: Minnesota, particularly the northern half of the state, is at high risk of forest fires, and many areas have burning restrictions. See the DNR's map here.
Here's where some of our readers stand on pyrotechnics:
"I think fireworks should be reserved for the Fourth of July itself and possibly the night before and after. That gives people who have PTSD or who have other issues with fireworks a chance to prepare."
"Please limit fireworks to Fourth of July only. They are terrible for pets (dogs especially) and for people with trauma (like soldiers, first responders, and survivors)"
"We have a tradition where we boo at the fireworks we hear in our neighborhood."
"I think it's OK to do small residential fireworks for a day or two before and after the Fourth, and 10 or 11pm is late enough."
"They're illegal for a reason. People suffer serious third-degree burns every year, including children and teens."
"I don't mind hearing the 'bangs' and 'booms' of fireworks as it's a reminder to me of what we are actually celebrating with Fourth of July — our independence and freedom as a country! However, with respect for everyone, I think they should be limited to only July 4 and no later than 10pm."
More Twin Cities stories
No stories could be found
Get a free daily digest of the most important news in your backyard with Axios Twin Cities.