Twin Cities restaurants are struggling to find workers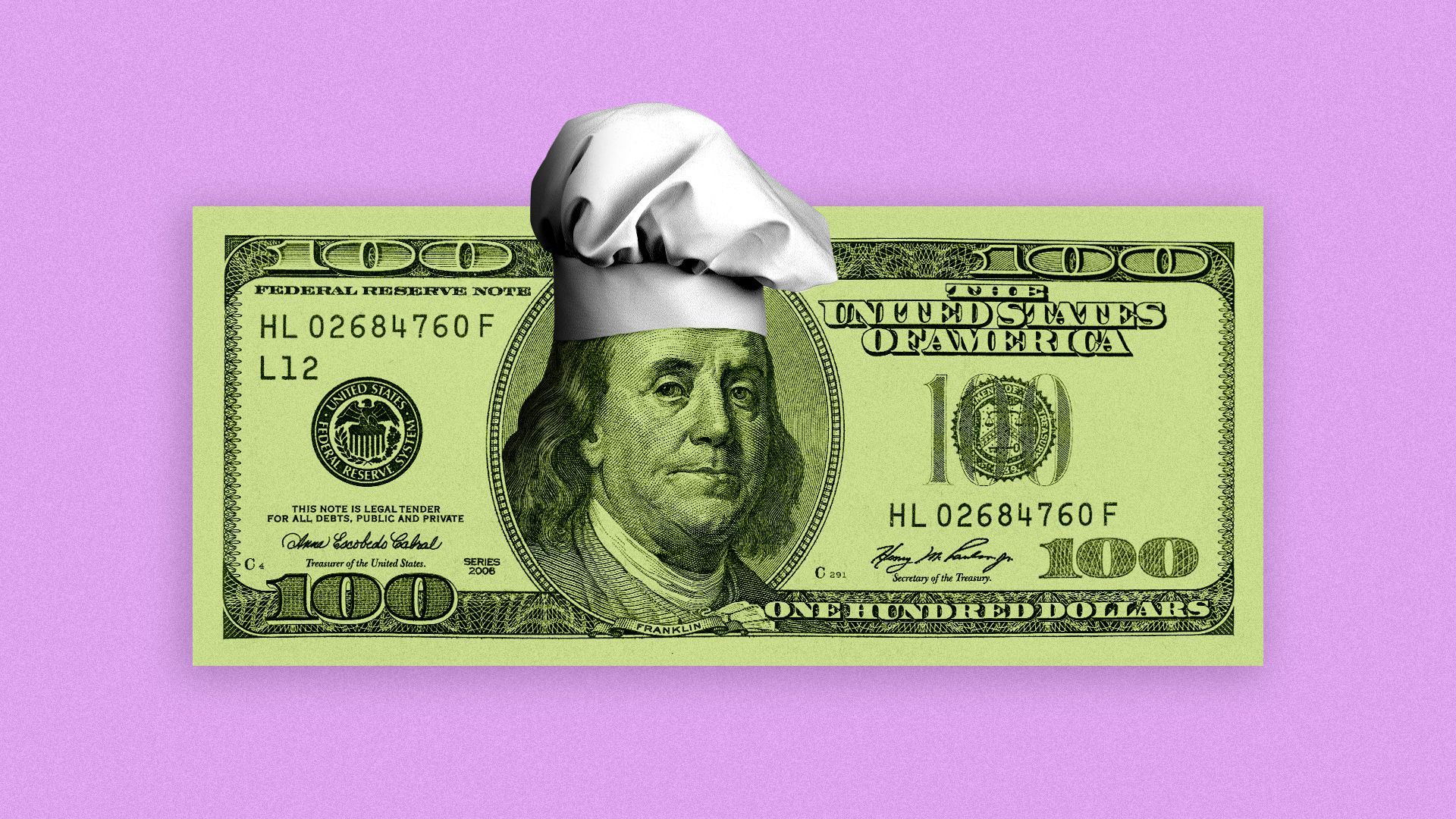 After 13 months of empty dining rooms, Twin Cities restaurants are filling back up with vaccinated Minnesotans wanting to make up for lost time.
Yes, but: Restaurant owners are having a hard time finding workers and many, after a year of lost income and rising debt, are offering bonuses and pay increases to attract and retain staff.
The state of play: Punch Pizza co-owner John Puckett told Axios that, starting tomorrow, he'll raise the minimum wage for his 300 employees to $15 an hour — a bump of $4 an hour for some employees.
Those raises, which will also go to those making over $15 an hour, will cost Punch $500,000 a year, Puckett said. That's a big price tag for the 11-unit Neapolitan pizza chain.
"The reason it's a bigger deal for the restaurant business is labor makes up a much bigger share of our revenues than it does for Target and Amazon," he said.
The big picture: The trend is a national one, as a whopping 37% of small businesses in the hospitality and food sectors say their operating ability was affected by worker availability.
Driving the trend:
Career changes: Workers, dealing with two shutdowns and hearing last year that as many as half of restaurants would close due to COVID, decided to switch things up.
"Some of those folks probably can't withstand that kind of uncertainty and so they they made lateral moves to bring in money during those times," said Ben Wogsland, director of government relations for Hospitality Minnesota.
COVID risk: Many servers and cooks are still worried about getting sick.
"A lot of the bar and restaurant workers are younger and were not able to get those vaccines as early. I think you'll see it switch [soon]," said Wade Luneburg, political director of the UNITE Here Local 17 union, which sponsored a vaccine drive for hospitality workers.
Jobless benefits: Some employers are saying they can't compete with unemployment checks and that workers would rather collect them than go back to work.
More Twin Cities stories
No stories could be found
Get a free daily digest of the most important news in your backyard with Axios Twin Cities.