Citizens drops some policies as private insurers step up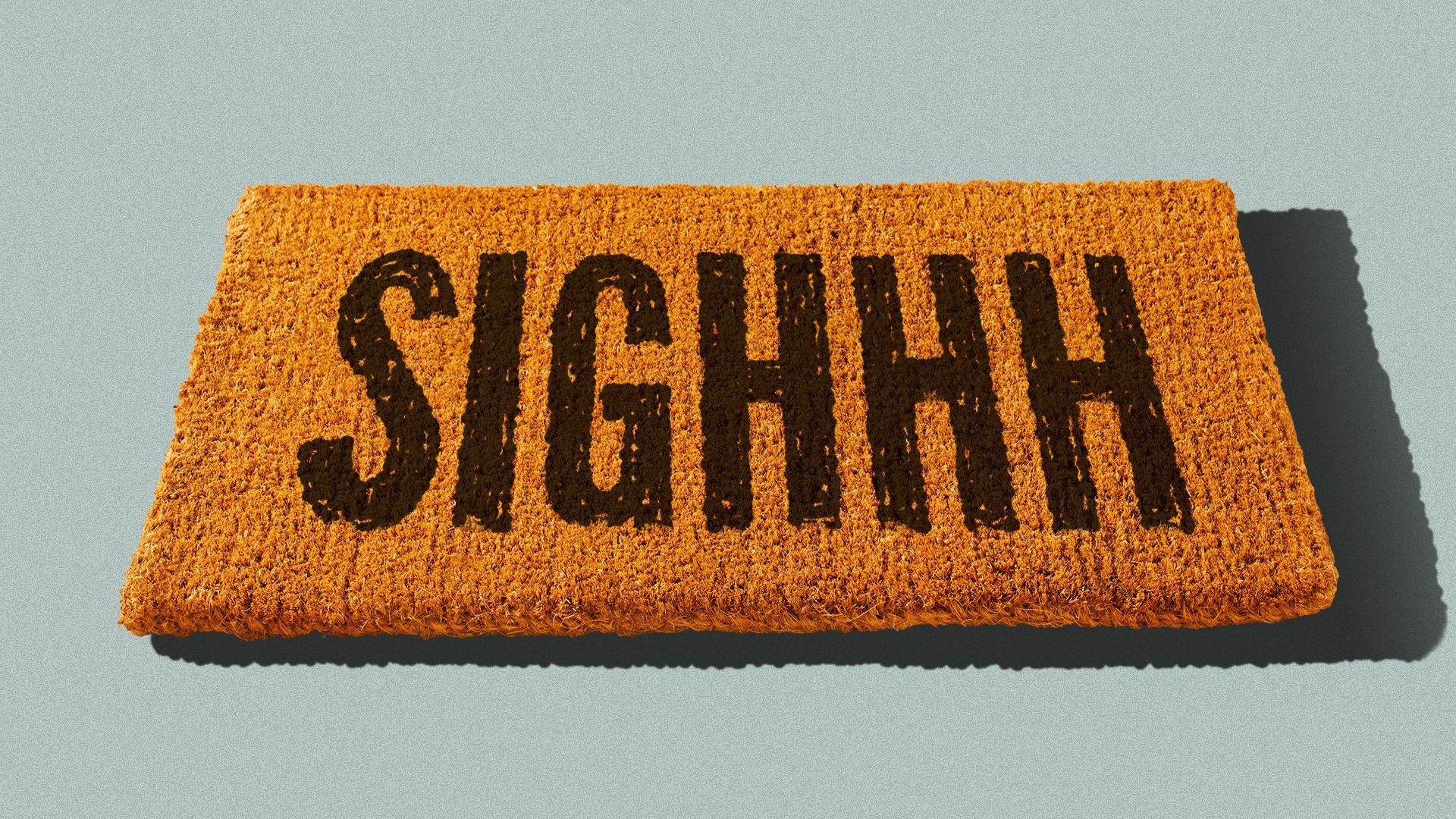 If you're one of the 1.4 million Floridians insured by Citizens Property Insurance Corp., make sure you've checked your mail.
What's happening: The state-run property insurer has informed more than 300,000 homeowners that their policies might be dropped in October and transferred to private companies.
Policyholders can only stay with Citizens if the private company's new estimated renewal premium is 20% more expensive than Citizens' renewal quote.
Why it matters: Floridians already pay the highest home insurance rates in the U.S., and those being dropped by Citizens now face another potential rate increase.
By the numbers: Former Tampa-area State Senate candidate Eunic Epstein-Ortiz told the Miami Herald that she received an offer from private insurer Slide Insurance for $7,484 annually — 77% higher than the $4,227 Citizens quoted her.
Davie retiree Delores Smerkers told the South Florida Sun Sentinel that her letter from Citizens estimated her premium would rise from $5,523 to $6,650.
What they're saying: "It's a shame," Smerkers told the Sentinel. "People on fixed incomes are hurting the most. We're not rich. We worked like dogs all our lives. Now look at where we are at."
Catch up fast: Citizens, which bills itself as Florida's "insurer of last resort," has seen its policy count grow from 420,000 in 2019 to 1.4 million this year as private insurers have gone bankrupt or reduced statewide coverage, the Sentinel reports.
Regulators want to reduce Citizens' burden because if a major hurricane hits, the company might be forced to levy surcharges or assessments — potentially even on private policyholders if it can't pay its claims.
Five private companies were approved last month to take on policies from Citizens.
How it works: Policyholders don't need to pay the new premium immediately. Their current policy stays in place until it expires, the Sentinel reports.
Due to vendor delays, Citizens pushed back the deadline for responding to letters to Oct. 10. All policyholders should have received their notices by last Friday, the Herald reported.
Another round of "depopulation" notices is scheduled for next month, per the Sentinel.
💭 Martin's thought bubble: Former Citizens policyholder here! I got a letter Sept. 13 stating my policy was being transferred to SafePoint Insurance Company.
My estimated renewal premium is now $3,755 — a $541 annual increase from what Citizens quoted me.
On top of rising car insurance premiums and the rest of my expenses, this new homeowner needs to start budgeting better.
More Miami stories
No stories could be found
Get a free daily digest of the most important news in your backyard with Axios Miami.