Get to know the man behind Kaseya, the Miami Heat arena's new sponsor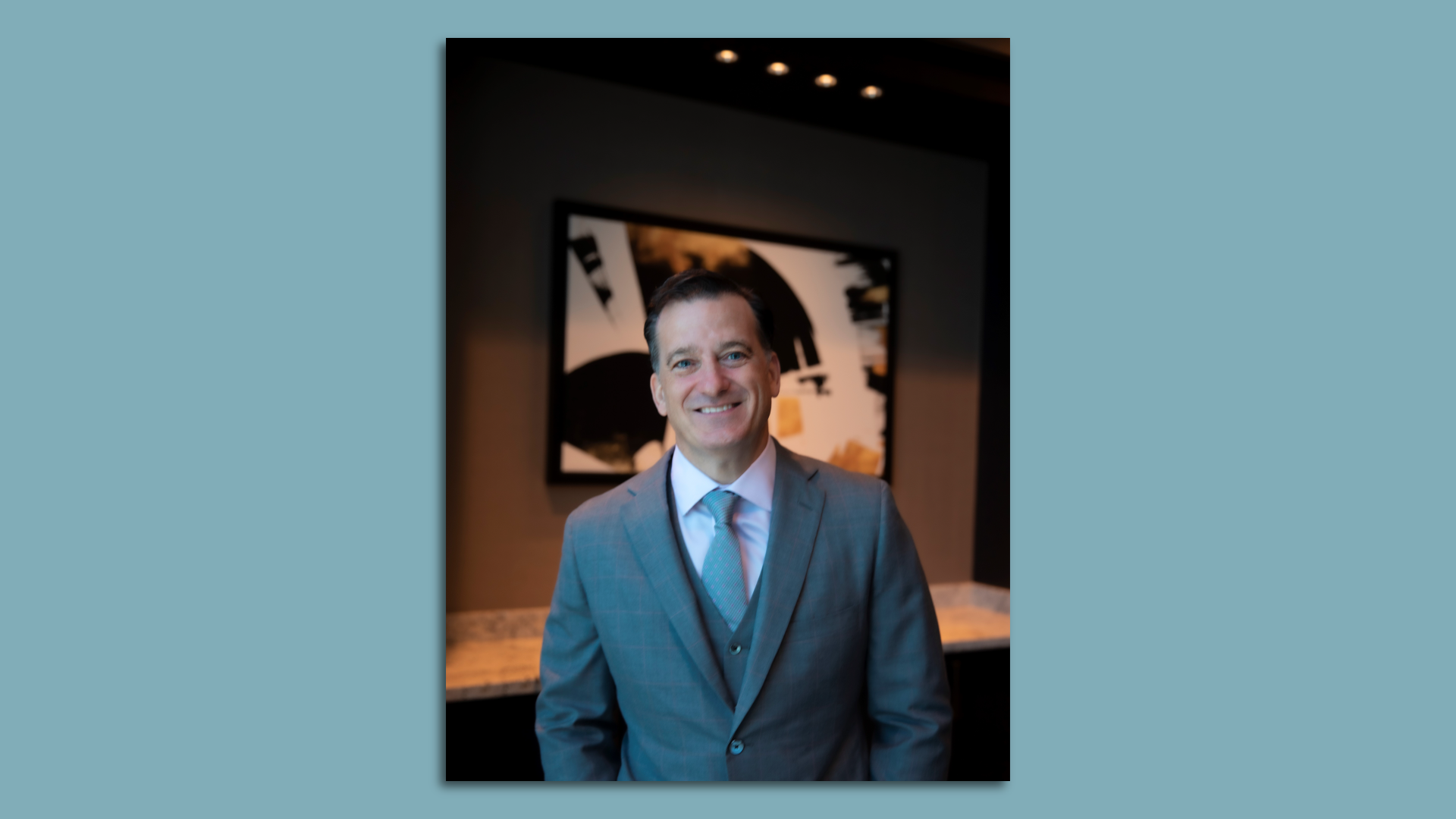 You might have heard that the Heat arena has a new name, the Kaseya Center, after Miami-Dade County signed a 17-year, $117 million naming-rights deal with the Miami-based IT software company.
Background: Kaseya relocated its headquarters to Miami in 2018 and earlier this year pledged to create 3,400 jobs in Miami over the next three years in exchange for $4.6 million in county incentives.
Axios caught up with Kaseya CEO Fred Voccola, a Miami resident and University of Miami grad, to talk about fans' reactions and how the deal went down.
By the way, it's pronounced kuh-SAY-ah, per the Herald.
Editor's note: Some answers have been lightly edited for clarity and length.
Q: What would you say to those fans who might be hesitant or apathetic about a name change? (Many still called FTX Arena by its original name, the American Airlines Arena)
A: I would tell fans ... to just wait. While I recognize that Kaseya is not a household name like previous sponsors, I want the people of Miami to see that Kaseya is truly dedicated to making the community a better place. As Kaseya continues to hire more locals and give back to the community, I hope fans can see why Kaseya was the right choice for naming rights.
Q: Can you give us some background on why you decided to relocate Kaseya to Miami and what your long-term vision is for the company's growth here?
A: Ultimately, we made the decision to relocate because we saw potential in the talent market in Miami. The East Coast has great education institutions, entrepreneurs are just as disruptive yet more focused on the commercial viability of their innovations, and the grit of Miami's job market is unmatched.
Q: Are you a basketball fan? What's your favorite part about watching Heat basketball?
A: I'm a huge Heat fan. On the court, the organization has always been committed to winning. From investing in bringing in players like Lebron James and Shaquille O'Neal to keeping Dwyane Wade for all those years, the Miami Heat has been known since they were founded for a commitment to winning.
Q: Can you talk about how quickly this naming-rights deal came together and how the money will help with the county's gun-violence prevention program?
A: As part of our deal with Miami-Dade County and the Miami Heat, funds will go towards the Peace and Prosperity Plan, which is focused on curbing gun violence in Miami-Dade. The program takes a strategic approach that addresses the social and economic disparities at the root of gun violence. Kaseya has always strived to help the community, and we're grateful that we can continue to do that through this deal.
More Miami stories
No stories could be found
Get a free daily digest of the most important news in your backyard with Axios Miami.