A Miamian's first time at Robert is Here in Homestead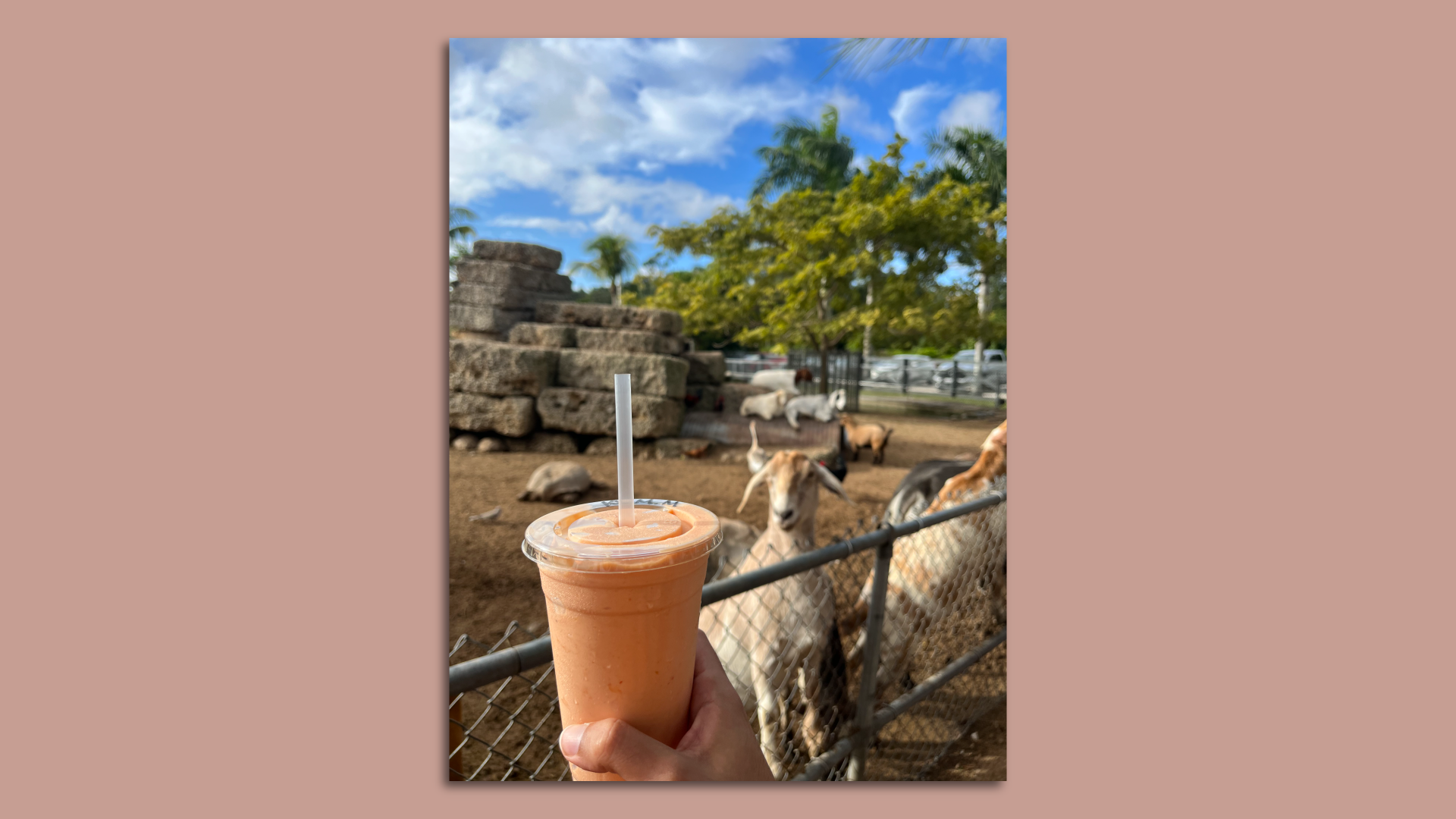 Despite being born and raised in Miami, I often leave locals scratching their heads when I tell them about all the bucket-list Miami things that I've never experienced.
Por ejemplo: I've never been to Versailles, Vizcaya or the Venetian Pool.
Is that reason enough to pull my Miami card? You can be the judge of that. But here's my story.
I was raised in North Miami and never really ventured out of my North Dade stomping grounds as a kid. Then I went to St. Thomas Aquinas High School in Fort Lauderdale and later the University of Florida for college.
When I came back home, I got hired by the Miami Herald as a reporter and moved to Miami Beach, where I got back in touch with my roots. Journalism has allowed me to explore nearly every corner of Miami, and I'm still making up for lost time.
The latest: I recently crossed an iconic Miami spot off my bucket list: Robert is Here.
The Homestead fruit stand and farm is straight out of a fever dream. There's exotic fruits the size of my head and a petting zoo out back with cows, emus, goats, tortoises and ducks.
The backstory: Robert Moehling started the business as a humble fruit stand when he was just 6 years old, instructed by his father to sell surplus cucumbers on the side of the road, according to the Miami Herald.
By the time he was 14, young Robert bought 10 acres of land with a house, a car and a lawnmower.
Zoom in: The real draw here are the fresh-fruit milkshakes, which draw lines that can be as never-ending as the possible flavor combinations of the creamy drinks.
With 25 ingredients to choose from and the option of mixing up to three in a milkshake, I randomly chose mamey, key lime and blueberry. The result was a creamsicle-colored beverage that tasted like a Florida sunset on ice.
I also ordered a Cuban sandwich, which I ate under a palapa while roosters circled around me on the back patio.
Pro tip: My apartment is over an hour away from Robert is Here, so I planned an Everglades trip around the drive. You can also visit the Redland.
What to watch: Next on my list is visiting the Ancient Spanish Monastery in North Miami Beach.
Originally built in 1141 in northern Spain, the cloisters and outbuildings of the monastery were sold, dismantled stone by stone and transported to New York, where they were stored for 26 years.
The monastery was re-sold multiple times, reassembled like a jigsaw puzzle and presented to the Bishop of Florida. It still holds church services and is a beautiful place to get married, too.
More Miami stories
No stories could be found
Get a free daily digest of the most important news in your backyard with Axios Miami.