Influx of Cuban and Haitian migrants reach Florida Keys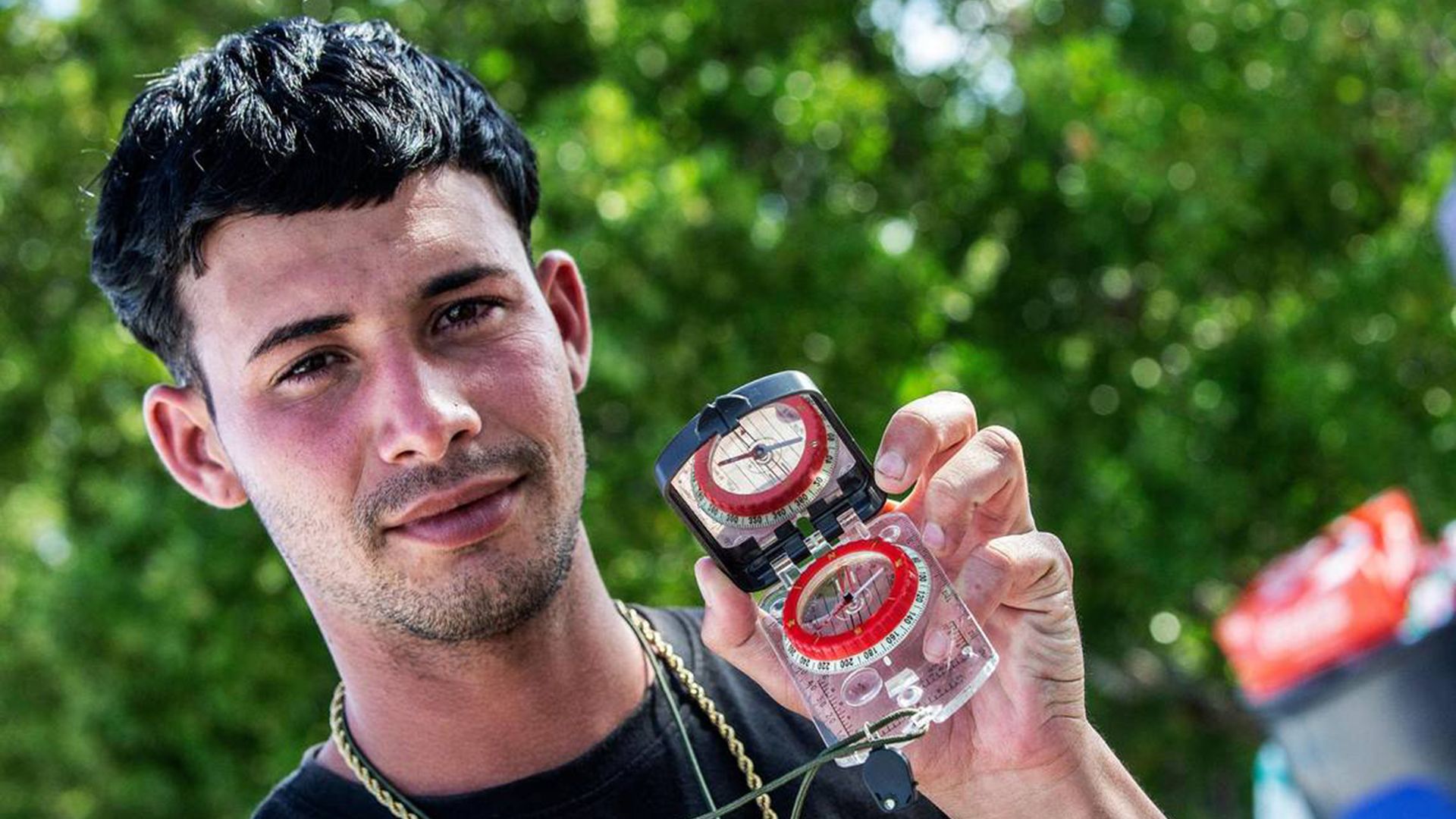 Federal and local authorities are grappling with a brewing crisis as hundreds of migrants from Cuba and Haiti have made the dangerous voyage by sea to the Florida Keys over the past week.
By the numbers: Since Friday, more than 500 Cuban and roughly 200 Haitian nationals journeyed across the Florida Straits — often in makeshift boats — to the Keys, overwhelming authorities and forcing the closure of Dry Tortugas National Park.
The Coast Guard says migrant encounters in its Miami sector have increased 400% since October.
The latest: The U.S. on Wednesday reopened a long-closed legal pathway for Cuban migration when it fully resumed visa services at its embassy in Havana.
The embassy plans to prioritize permits to reunite Cubans with family in the U.S., NPR reports.
The big picture: Over the last two years, a wave of migration from Cuba and Haiti has resulted in one of the largest exoduses from the Caribbean nations.
Nearly 250,000 Cubans migrated to the U.S. — most through the southern land border — last year, exceeding the 1980 Mariel boatlift and the 1994 Cuban rafter crisis combined, per the New York Times.
Meanwhile, Haitian nationals fled their country in 2022 at rates not seen in nearly 20 years before a mid-September fuel crisis temporarily blocked boats from departing, according to the Miami Herald.
Between the lines: Worsening conditions in Haiti and Cuba, along with a lack of legal paths to immigration, has led to the current migration wave, per the Migration Policy Institute.
Beyond the numbers are human stories of suffering and sacrifice, as some migrants told local news outlets they feared they would die making the days-long journey to Florida.
What they're saying: Jeiler del Toro Diaz, a 36-year-old fisherman from Cuba, told the Miami Herald his group spent several days at sea aboard a boat crafted with metal boards and 55-gallon tanks to float.
After the boat's motor broke down, they tossed extra weight overboard and used a navigation phone app and paddles to will their way to land.
"We thought at one point that we were all going to die," he told the Herald. "That we were going to disappear."
He said he would "prefer to die to reach my dream and help my family" than stay in Cuba.
Haitian migrant Wilmer Davilmar, who arrived on the Keys Tuesday, told WPLG Local 10 that he was hoping to gain legal status and protect his children from the gang violence in Haiti.
"Sometimes in life, you have to risk life to have a better life," he told the station.
More Miami stories
No stories could be found
Get a free daily digest of the most important news in your backyard with Axios Miami.