https://www.axios.com/how-the-house-and-senate-bills-would-change-obamacare-1513303251-365e1b26-12e3-4dc9-872b-662fa33afdec.html

How the House and Senate bills would change "Obamacare"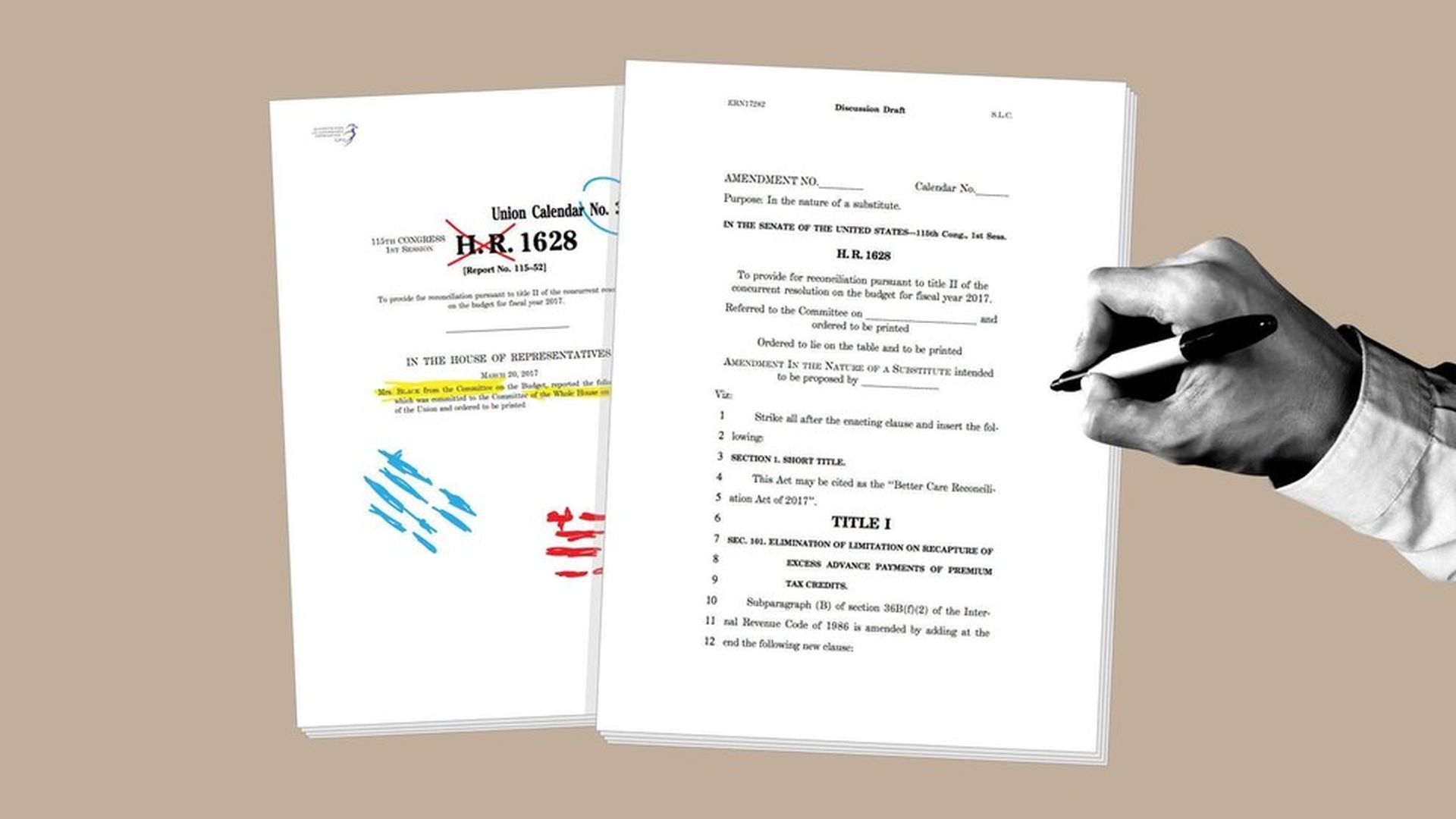 Here is a rundown of the main elements of the Affordable Care Act, which ones would be wiped out and which could survive under the House and Senate bills, and what would change if the GOP legislation becomes law.
🆘 At risk: Pre-existing conditions, individual mandate, essential health benefits, employer mandate, taxes, Medicaid expansion, Medicaid funding, age rating.
⚠️ In play: Exchanges, subsidies, lifetime limits.
✅ Safe: Young adult coverage, Medicare "doughnut hole," preventive care, Medicare payment cuts.