https://www.axios.com/gop-divided-over-next-steps-health-care-welfare-or-neither-1515262280-0328a808-4bf4-42ca-835a-78b44e1714a0.html

GOP divided over next steps: health care, welfare or neither?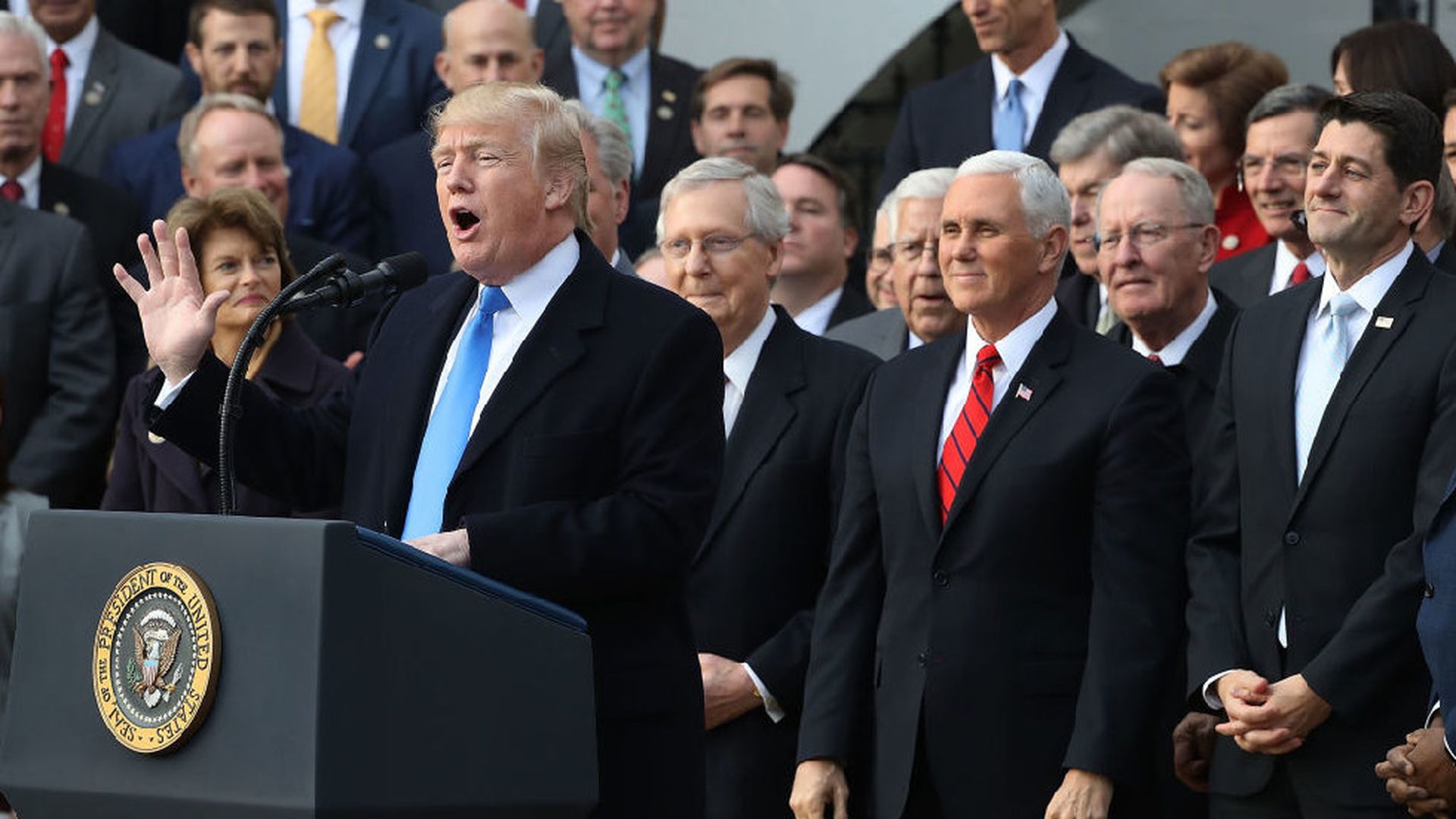 Republicans have begun the year divided over whether their legislative agenda should include the use of a special budget tool allowing them to pass legislation without Democrats, and if so, whether to use it for health care or a welfare overhaul. At the nexus of those two policy areas is Medicaid, which several lobbyists and aides have said House Speaker Paul Ryan wants to include in a welfare bill (Ryan's office didn't comment).
What to watch: This will likely be discussed more at length this weekend when GOP leaders meet with President Trump at Camp David.