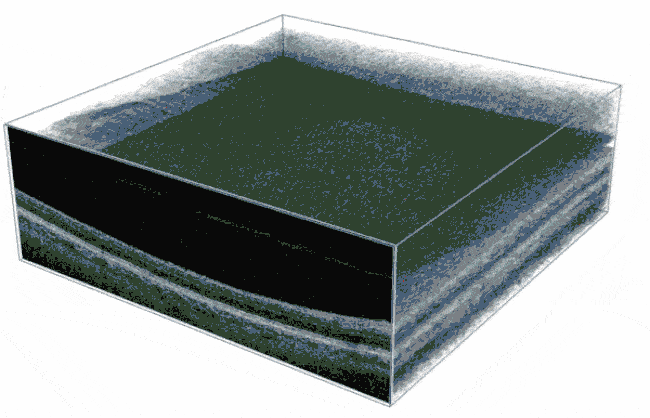 AI segments a 3D eye scan into sections representing different types of tissue. Animation: DeepMind
Doctors at a U.K. eye hospital are getting algorithmic help interpreting the results of 3D eye scans, using a system developed at Google's DeepMind that can identify more than 50 eye problems and recommend a course of action with human expert-level accuracy.
Why it matters: DeepMind's system shows an intermediate step in its work, and tells doctors how confident it is in its assessment. This is crucial, because AI systems are often too opaque to be able to explain their reasoning, making them risky to deploy in high-stakes environments like hospitals.