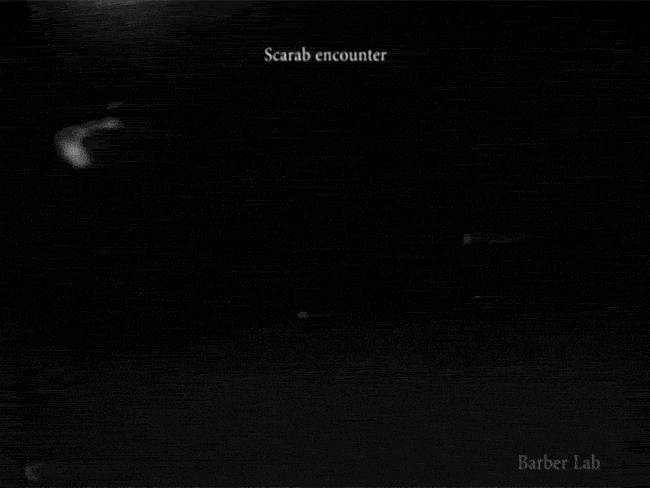 A bat hawks and then ingests a palatable scarab beetle. The second interaction is of a bat capturing, then dropping a firefly. Finally, after several subsequent firefly interactions, a bat is shown approaching and avoiding another firefly. Credit: Barber Lab/Boise State University

Fireflies' glow may have evolved as a way to deter their main predator from devouring them, according to a new study.
What's new: The finding goes against conventional wisdom, which holds that fireflies' bioluminescence is for attracting a mate. It also shows how bats rely on multiple senses to hunt for prey, and avoid eating noxious meals, rather than simply using echolocation.