https://www.axios.com/elon-musk-and-the-elusive-iphone-moment-1513306064-faa07d8d-18b0-4edc-9639-fa9b9da9f7af.html
Elon Musk and the elusive "iPhone moment"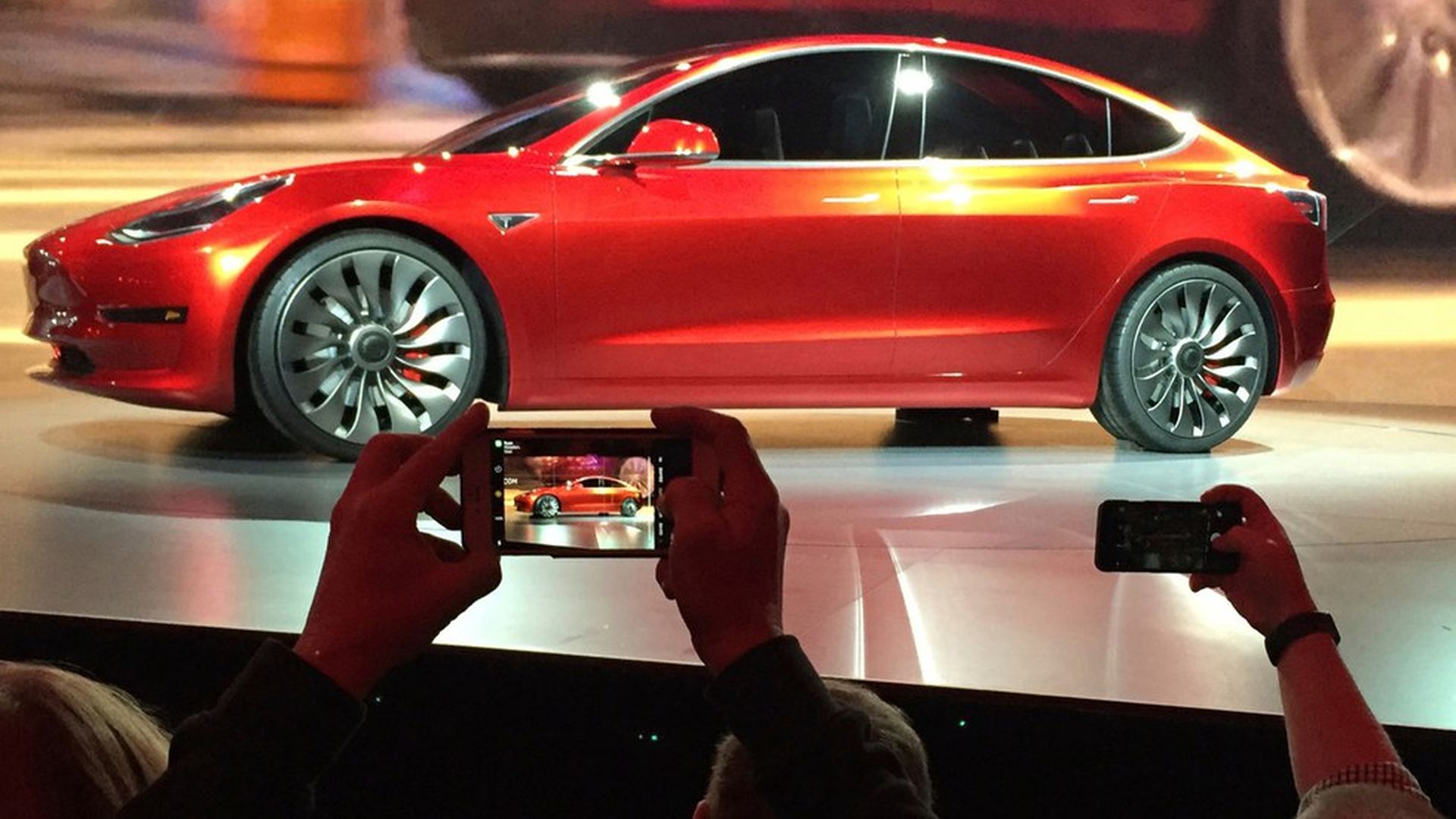 A new analysis and some recent hiccups are putting a fresh spotlight on whether Tesla can transform its pioneering role in electric vehicles (EVs) into a dominant, sustained market position when EVs move into wider commercial deployment. The reality check moment: Barclays analysts warned Monday that Tesla's slow production of its mass-market Model 3 electric sedan could shake some investors' confidence that the Silicon Valley automaker is primed for an "iPhone moment" for its product.
The bottom line: The Model 3 production numbers are a sign of growing pains, and this isn't a crisis. But they do underscore the need for Tesla CEO Elon Musk to focus more on actually building cars at a mass scale, rather than his other interests, like the hyper loop and space travel. His credibility — and Tesla's future — rides on the Model 3.