Cities around the world turned their lights off for an hour to mark global action on climate change at 8:30 p.m. local time Saturday. Here are some highlights of WWF's Earth Hour initiative.
This composite image shows the Eiffel Tower submerging into darkness during the Earth Hour switch-off in Paris. Photo: Chesnot/Getty Images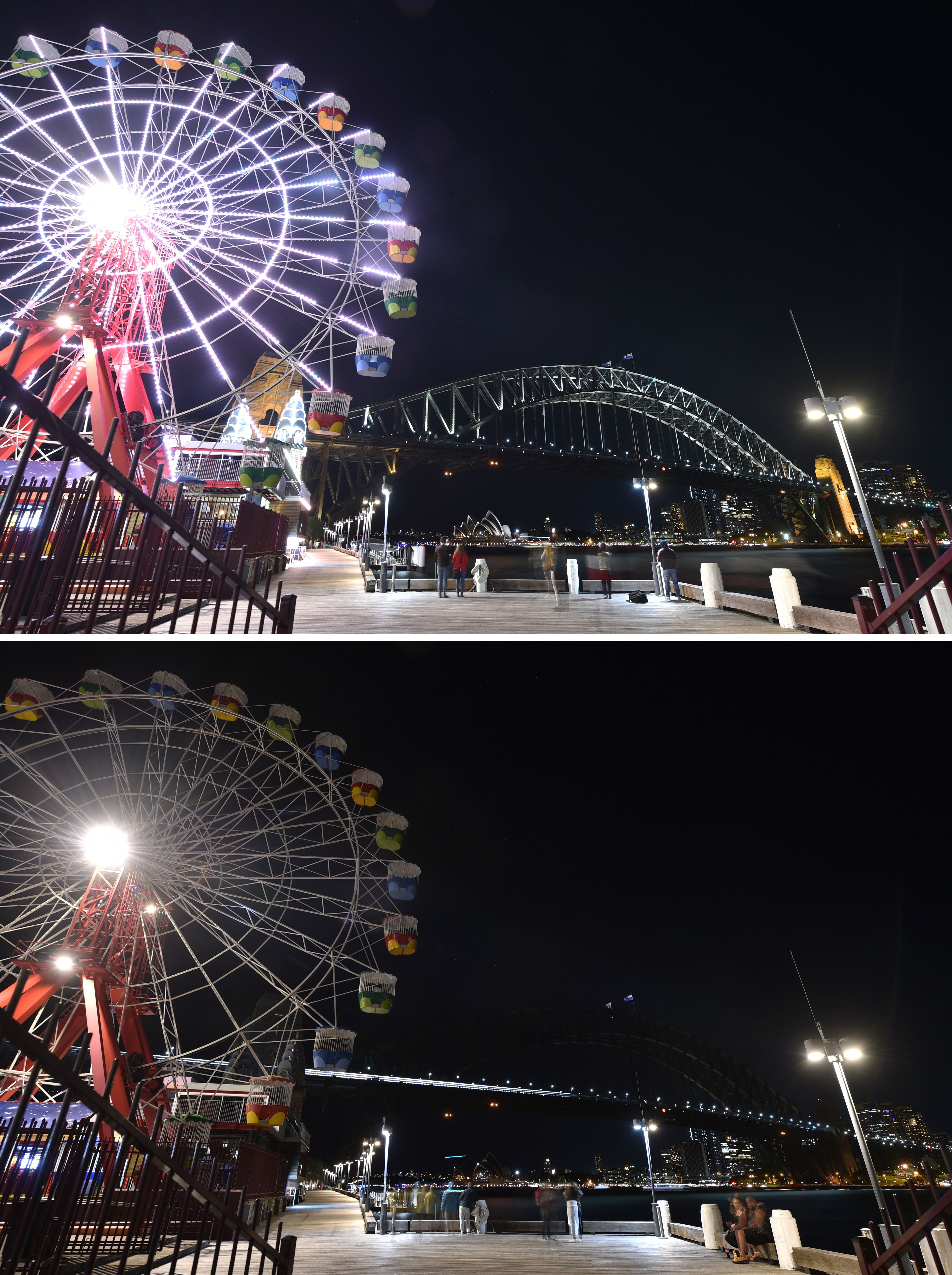 Sydney Harbour Bridge, the Opera House and the ferris wheel were among the first landmarks in the world to mark Earth Hour. Photo: Peter Parks/AFP/Getty Images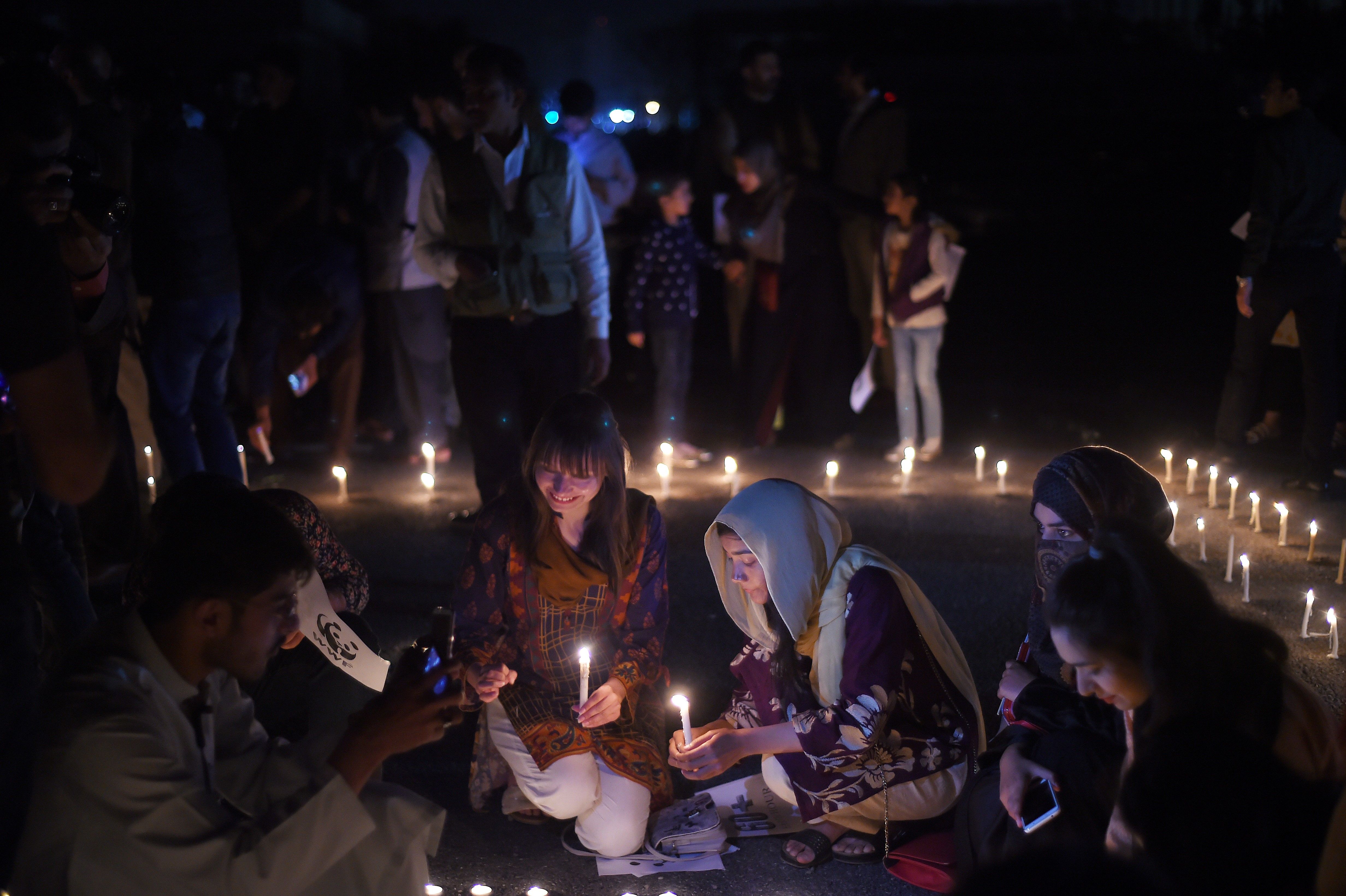 Girls hold candles in front of the parliament house during Earth Hour in Islamabad, Pakistan. Photo: Farooq Naeem/AFP/Getty Images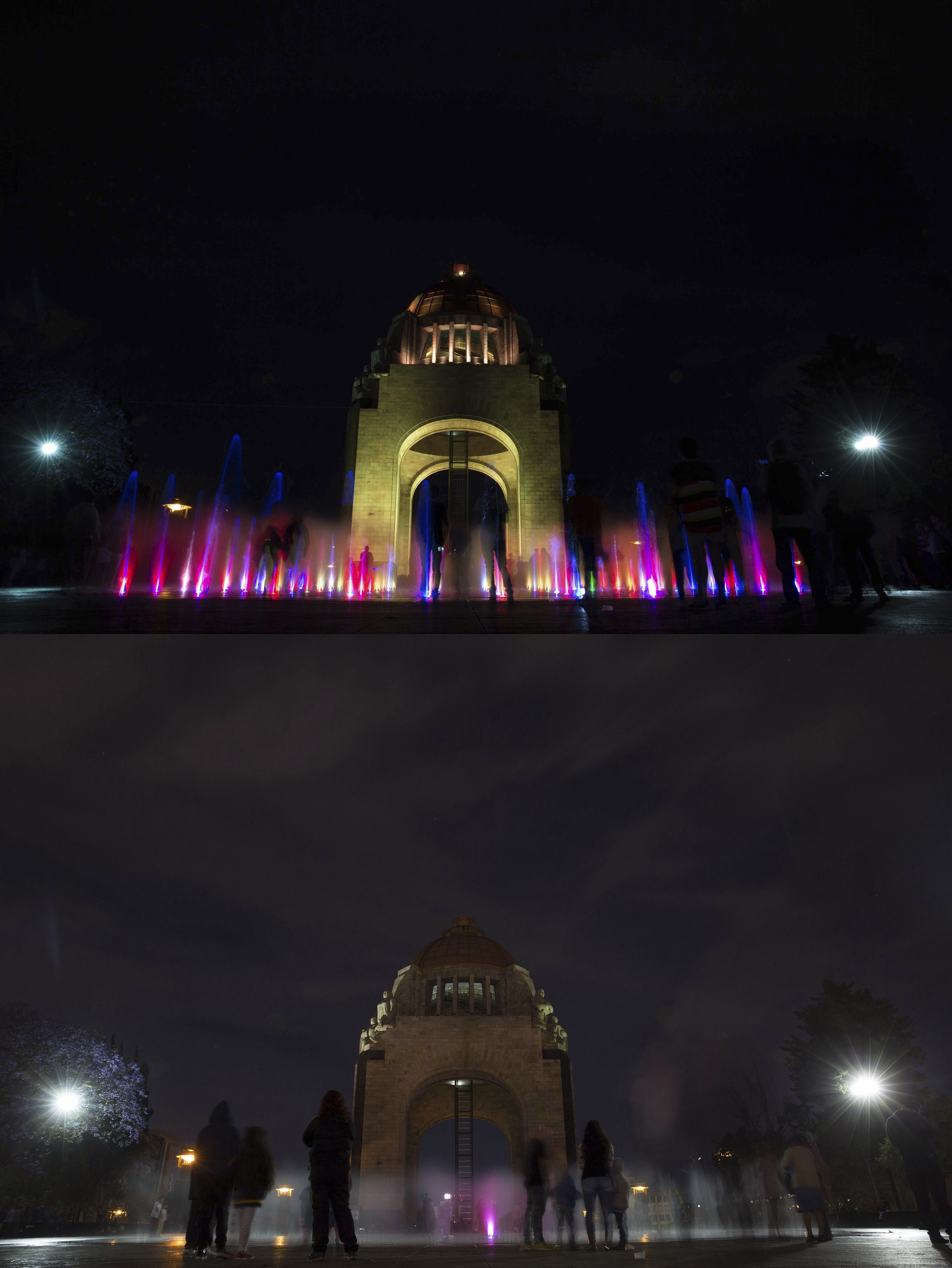 Monumento a la Revolucion marks Earth Hour in Mexico City, Mexico. Photo: Daniel Cardenas/Anadolu Agency/Getty Images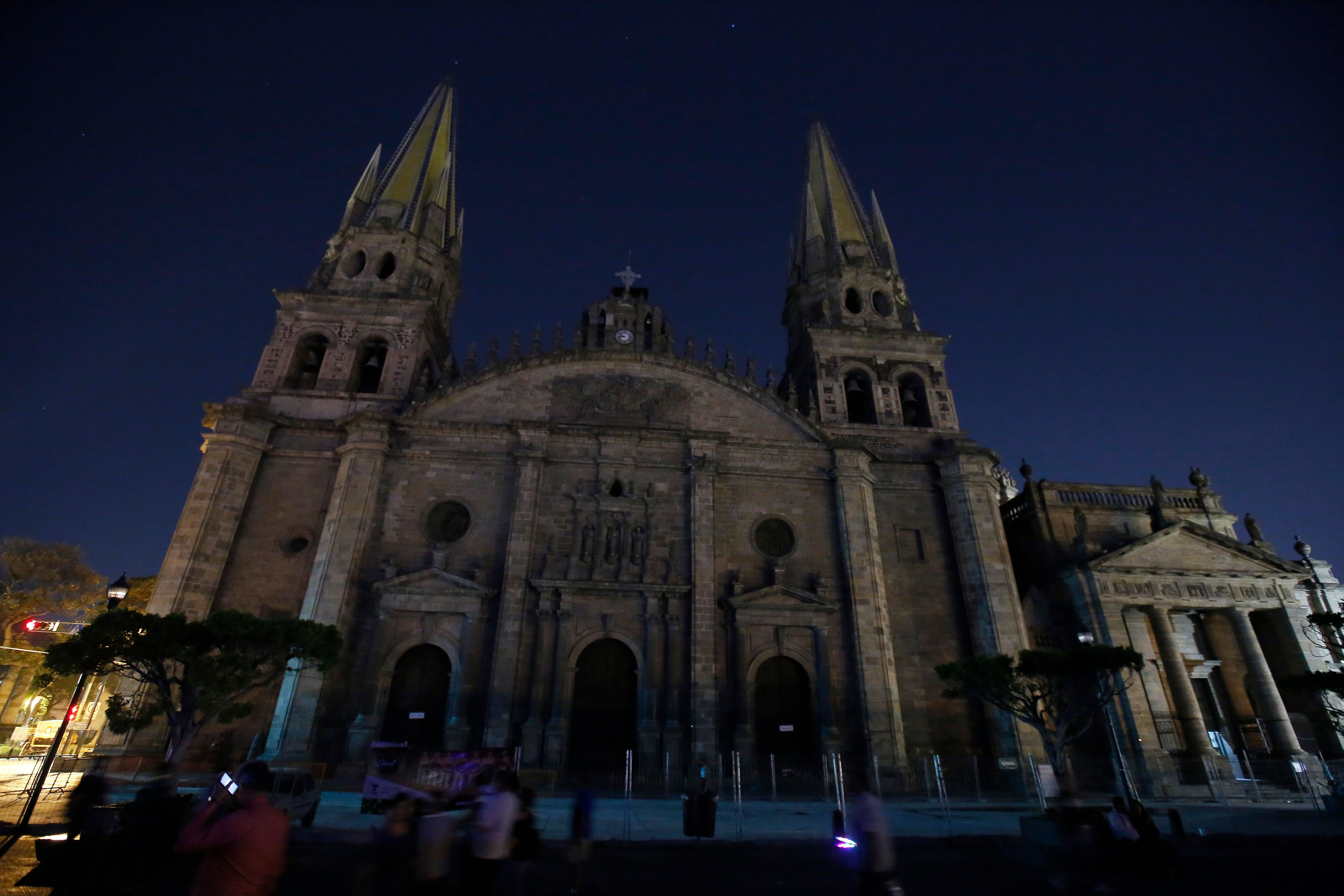 The cathedral of Guadalajara goes without lights during Earth Hour, in Guadalajara, Jalisco State, Mexico. Photo: Ulises Ruiz/AFP/Getty Images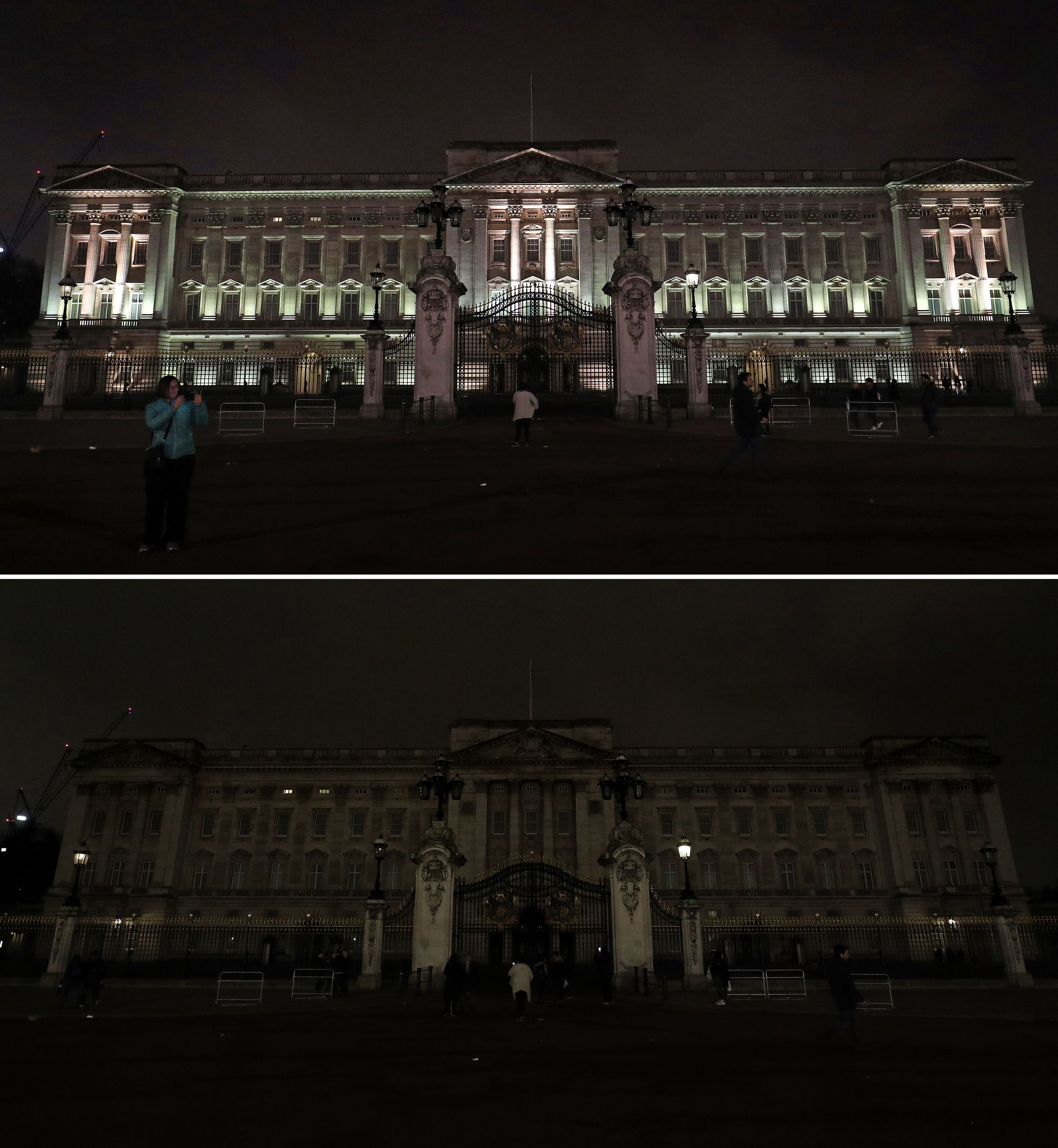 Buckingham Palace in London before and after the hour's switch-off. Photo: Jonathan Brady/PA Images via Getty Images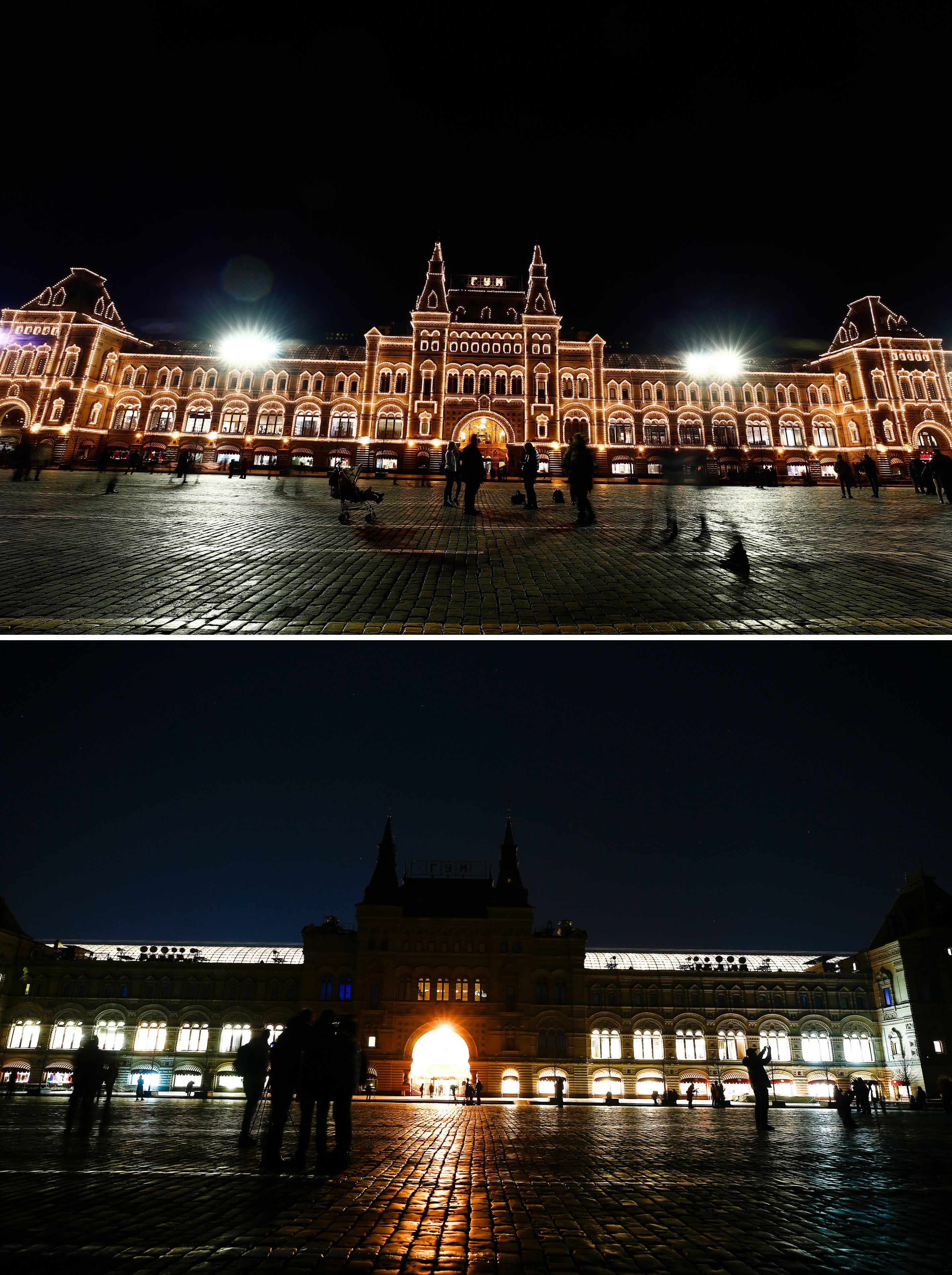 Red Square in Moscow turns its lights off for an hour for the WWF initiative.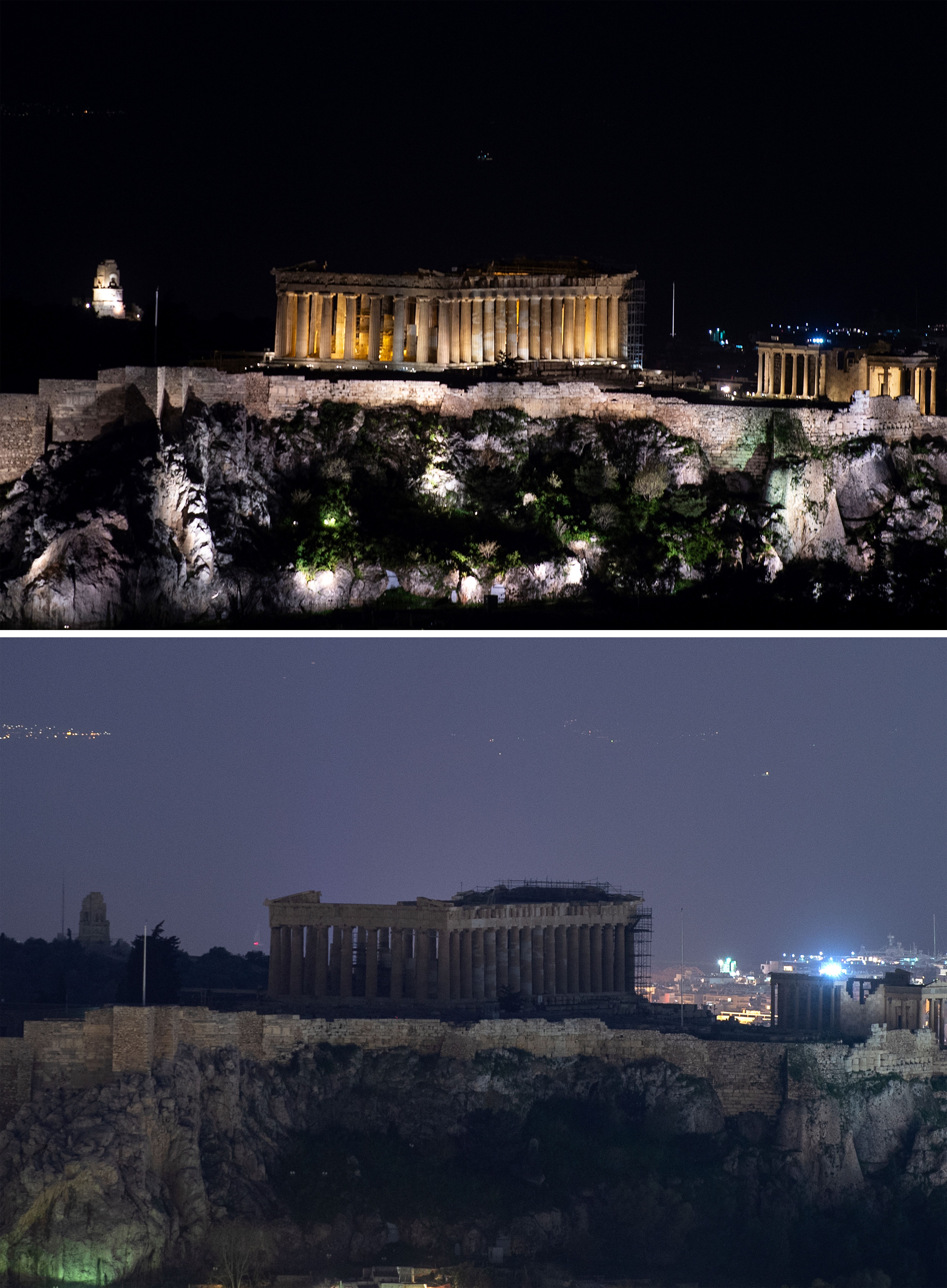 The ancient Acropolis with lights on and off during the Earth Hour in Athens, Greece. Photo: STR/AFP/Getty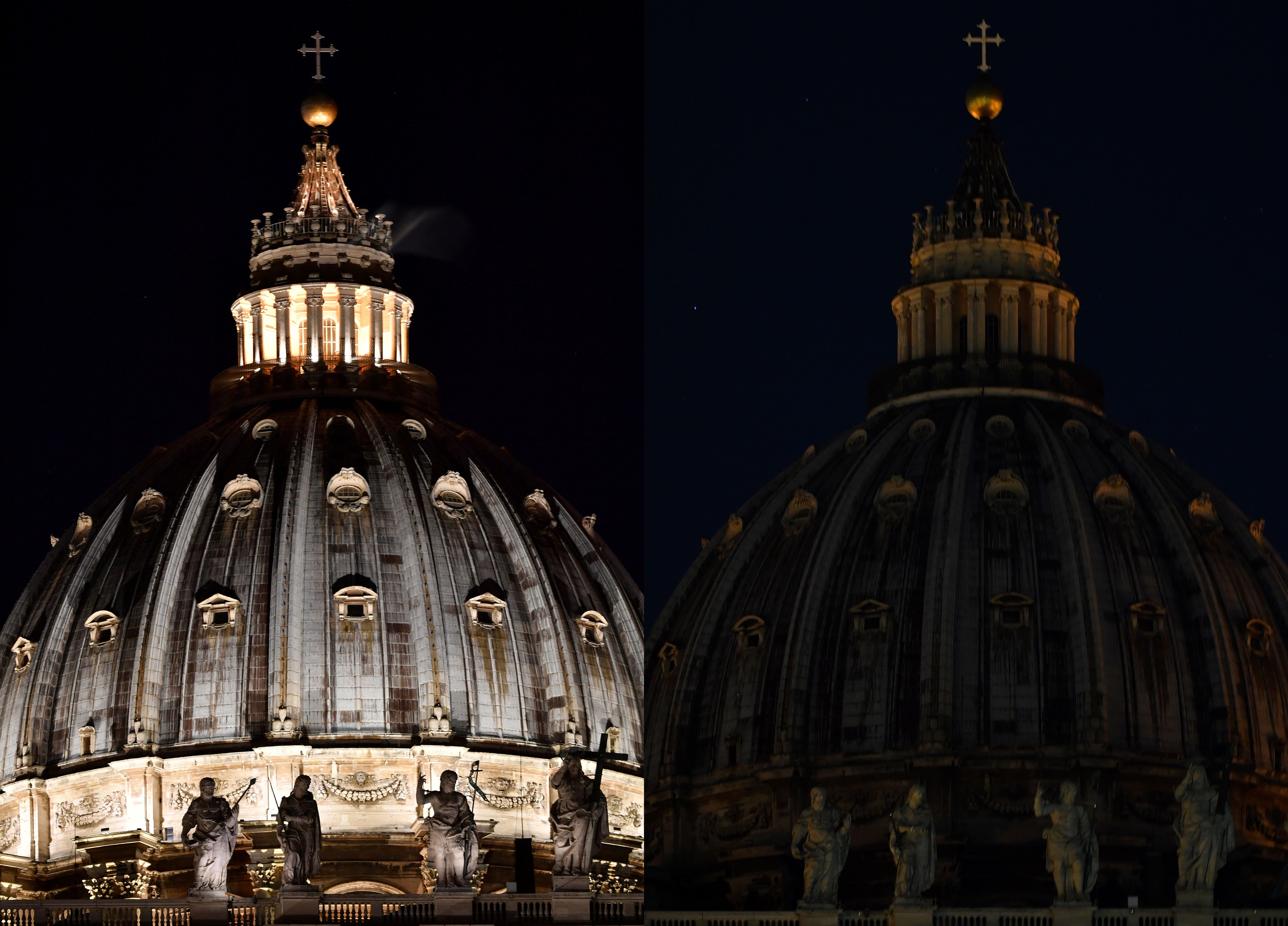 The dome of St. Peter's basilica before and after being plunged into darkness for the Earth Hour environmental campaign in the Vatican. Photo: Andreas Solaro/AFP/Getty Images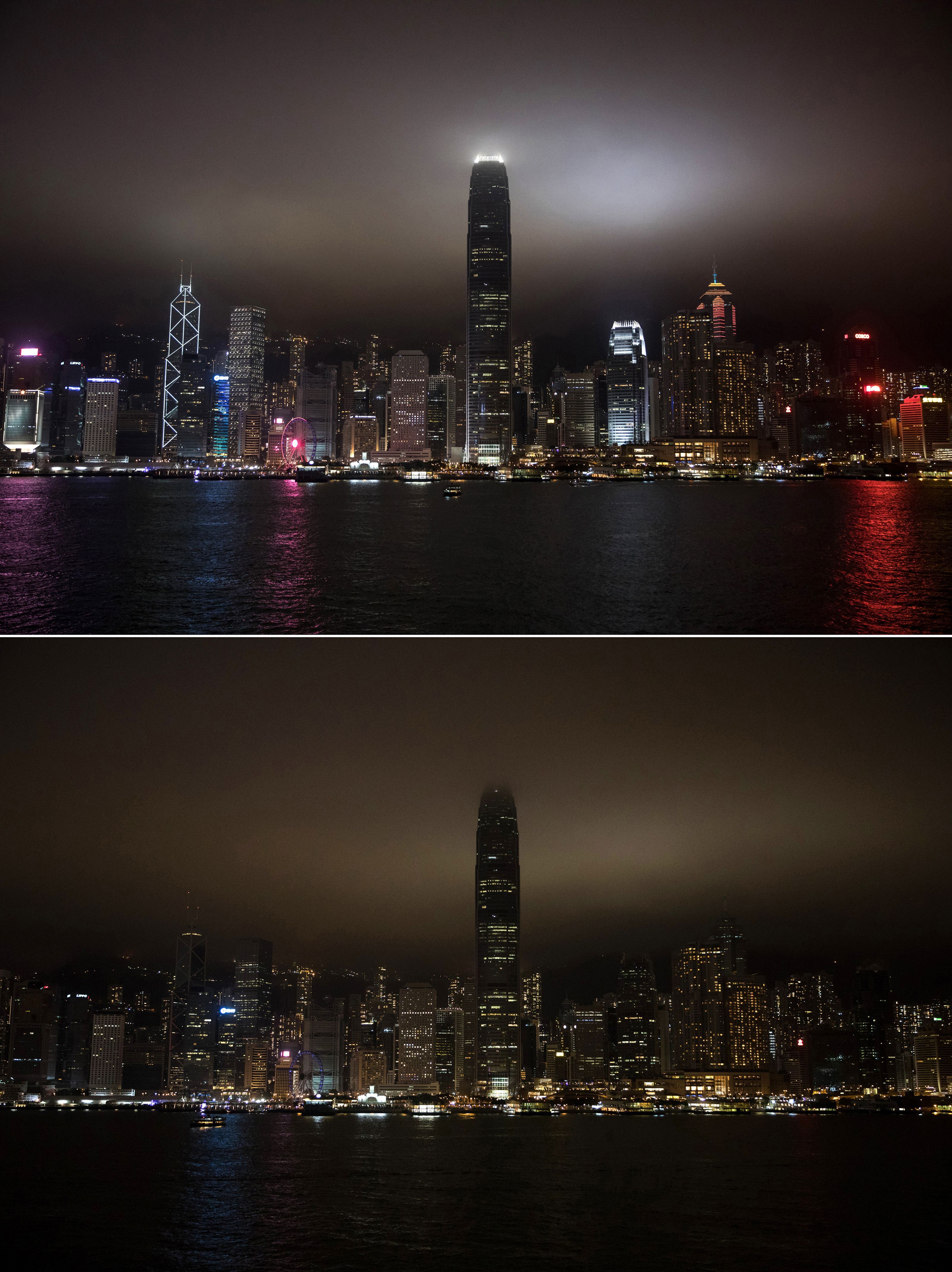 Much of Hong Kong observes Earth Hour. Photo: Dale de la Rey/AFP/Getty Images
A person wears a panda costume while posing with candles in Yantai, Shandong Province, China. Photo: VCG via Getty Images