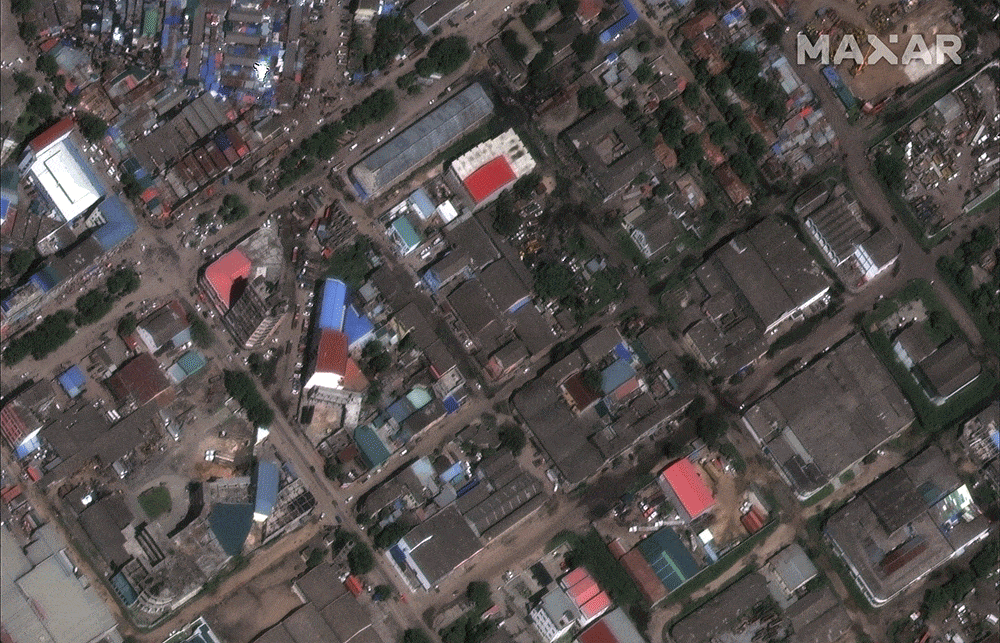 Satellite image ©2019 Maxar Technologies
The aftermath of Cyclone Idai in southern Africa has left hundreds of homes and buildings with serious structural devastation and flooded streets. DigitalGlobe's WorldView-3 satellite collected imagery on Friday of Beira, Mozambique, reveals the extent of the destruction.
Details: This weekend, charity confederation Oxfam intends to start distributing aid, including water purification tabs and hygiene kits, as hundreds of thousands of survivors in Malawi, Mozambique and Zimbabwe run the risk of waterborne illness including cholera and diarrhea. Teams with Doctors Without Borders (MSF) are also responding to the damage with medical supplies, water and sanitation support.