Good Saturday morning. Dueling Cabinet stories on dueling front pages ... #Winning: Atop column 1 of the WashPost, "Embattled Sessions more than perseveres: While most eyes are on Russia, he's reshaping the Justice Department" ... #GroundhogDay below the fold of N.Y. Times: "Disquiet Increases at State Dept. While Tillerson Thins the Ranks."
1 big thing: New terror fear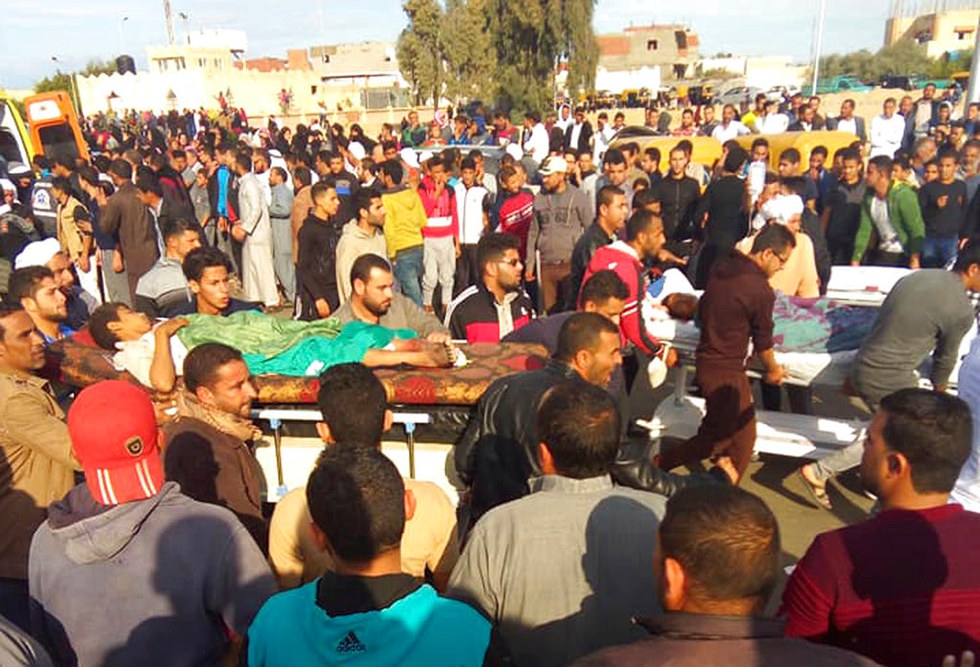 Victims are evacuated from mosque attack in Bir al-Abd, northern Sinai Peninsula of Egypt. (AP Photo)
"The death toll in a bomb and gun attack on a Sufi mosque in northern Sinai has risen to 305, with 27 children among the dead," CNN reports:
"The attackers had long beards and hair, were wearing military fatigues and were armed with heavy machine guns ... One of those who entered the mosque was carrying an ISIS flag."
Why it matters: "[I]f it turns out ISIS militants are behind the latest attack, 'it reflects their willingness to continue to do large operations that have large civilian casualties,' [said] Timothy Kaldas, a non-resident fellow at the Tahrir Institute for Middle East Policy."
What's next: "President Abdel Fattah el-Sisi vowed to respond to the massacre — believed to be the deadliest terror attack on the country's soil — with 'brute force.'"
Trump response: "We have to get TOUGHER AND SMARTER than ever before, and we will. Need the WALL, need the BAN! God bless the people of Egypt."
P.S. "[T]he Islamic State is targeting Western recruits with videos suggesting they, too, can be heroes like Bruce Willis' character in 'Die Hard.'" (AP)
2. Boss drama for Monday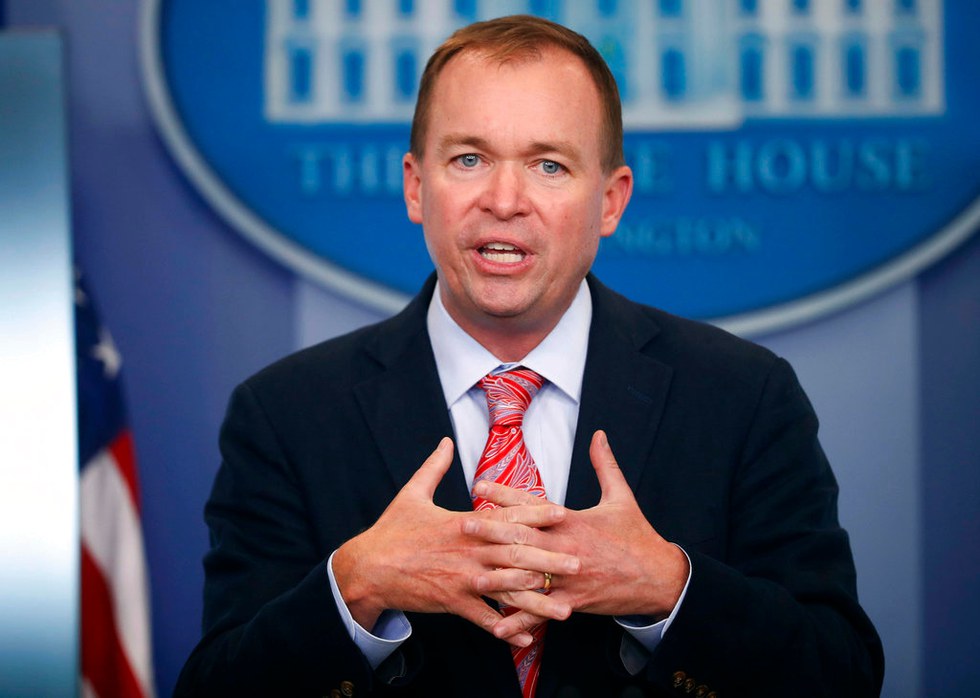 Mulvaney briefs in July. (AP's Pablo Martinez Monsivais)
"Dueling Appointments Lead to Clash .... Trump [yesterday] named his budget director as the acting director of the Consumer Financial Protection Bureau, moving to take control of the agency hours after its departing leader had taken steps to install his own choice," the N.Y. Times' Tara Siegel Bernard reports:
"By the end of the night, an agency born of the financial meltdown — and one Republicans have tried to kill from the start — had dueling directors, and there was little sense of who actually would be in charge Monday morning."
"The bureaucratic standoff began Friday afternoon when Richard Cordray, the Obama-appointed leader of the bureau, abruptly announced he would leave the job at the close of business, a week earlier than anticipated."
"He followed up with a letter naming his chief of staff, Leandra English, as the agency's deputy director."
"The White House retaliated, saying that the budget director, Mick Mulvaney, who once characterized the consumer protection bureau as a 'sad, sick joke,' would be running the agency. He would also keep his current job as head of the Office of Management and Budget."
Be smart: Ask Sally Yates who will be in charge.
3. If you read only 1 thing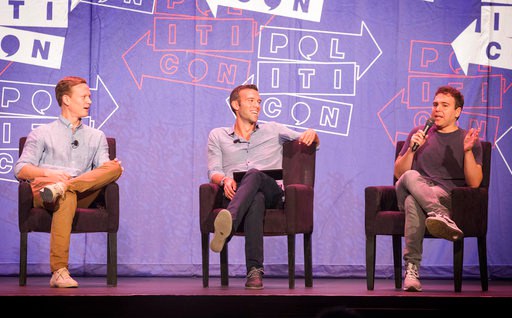 Tommy Vietor, Jon Favreau and Jon Lovett speak in Pasadena, Calif., on Aug. 29. (Photo by Colin Young-Wolff/Invision/AP)
Jason Zengerle has a fun, insightful read for tomorrow's N.Y. Times Magazine, "The Voices in Blue America's Head," that captures the quick business and cultural success of the Pod Save America empire:
Genesis: "During the 2016 campaign, [Jon] Favreau, [Jon] Lovett, [Tommy] Vietor and [Dan] Pfeiffer ... hosted a popular politics podcast for Bill Simmons's sports-and-pop-culture website The Ringer called 'Keepin' It 1600.'"
Revelation: "More than 1,600 political podcasts — most of them anti-Trump — have appeared since the 2016 election, according to RawVoice, a podcast hosting and analytics company. 'Pod Save America,' with nearly 120 million downloads to date, is the undisputed king of the field."
Why it matters: "With a shoestring budget and no organizational backing, its hosts seem to have created something that liberals have spent almost two decades, and hundreds of millions of dollars, futilely searching for: the left's answer to conservative talk radio."
So good: "In a May episode, Senator Amy Klobuchar of Minnesota confessed that it had been her daughter's idea for her to be interviewed: 'I, for some reason, thought it was a video, so I spent a lot of time wearing a hip outfit today, and then I found out it was a podcast.'"
Favreau keeper quote: "This is Lovett's dog, Pundit — the thing that we hate and the thing that we've become."
4. Bookend: Season begins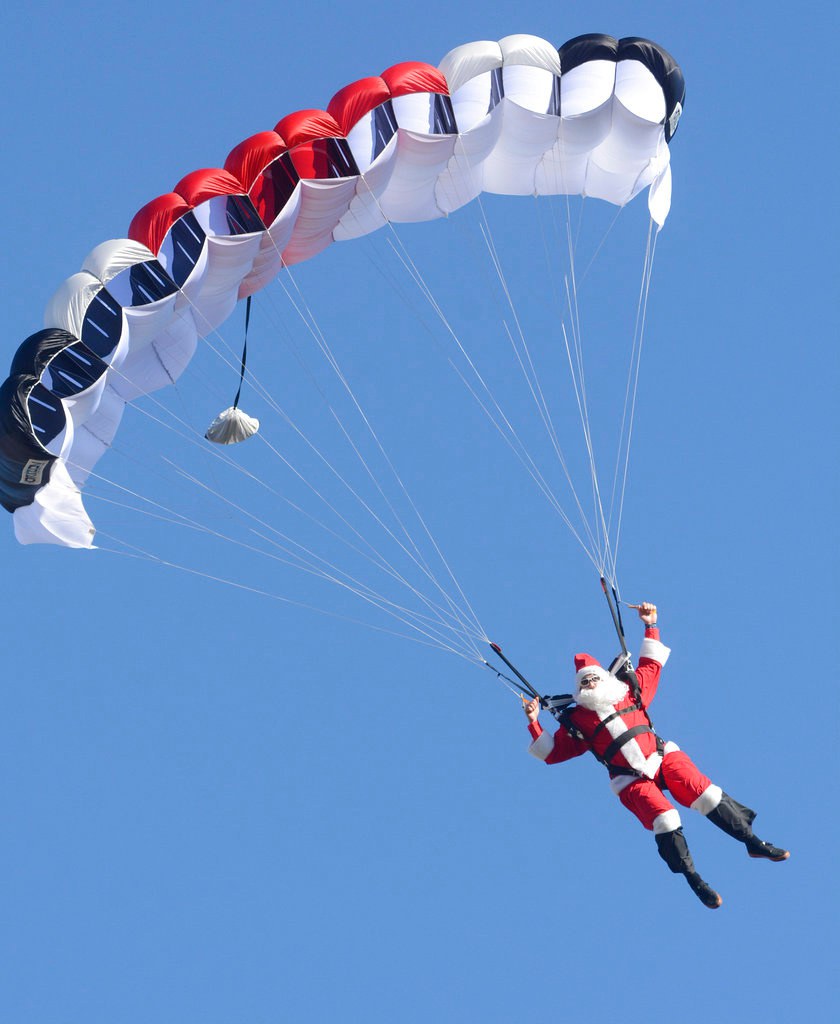 Andy Matsko / Republican-Herald via AP
Santa parachutes into Shenandoah, Pa., yesterday.
5. Bookend: Season ends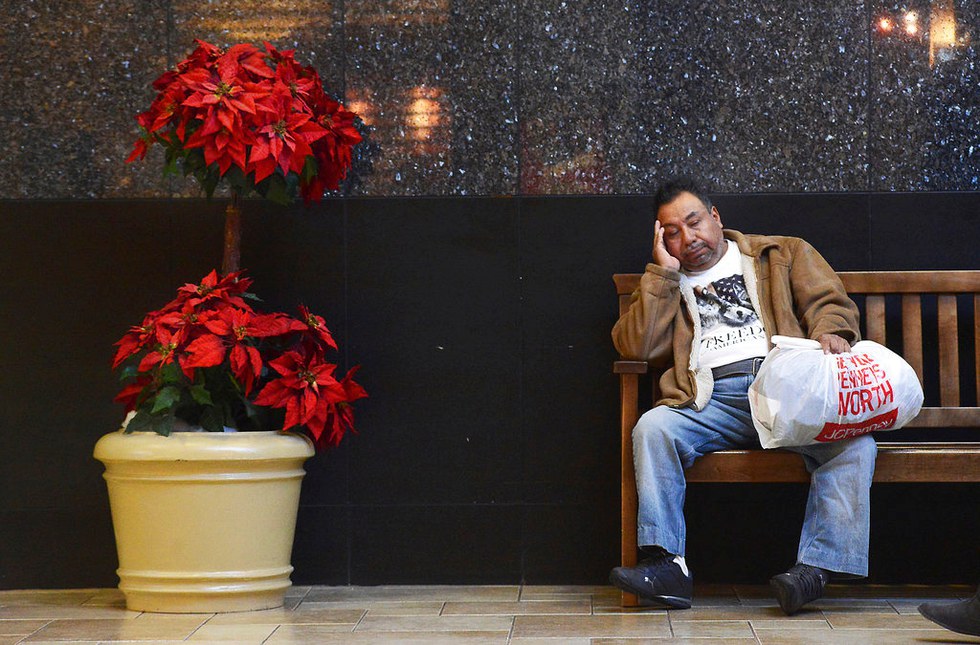 Butch Comegys / The Times & Tribune via AP
Pennsylvania man rests after shopping yesterday.
6. This stat could save your life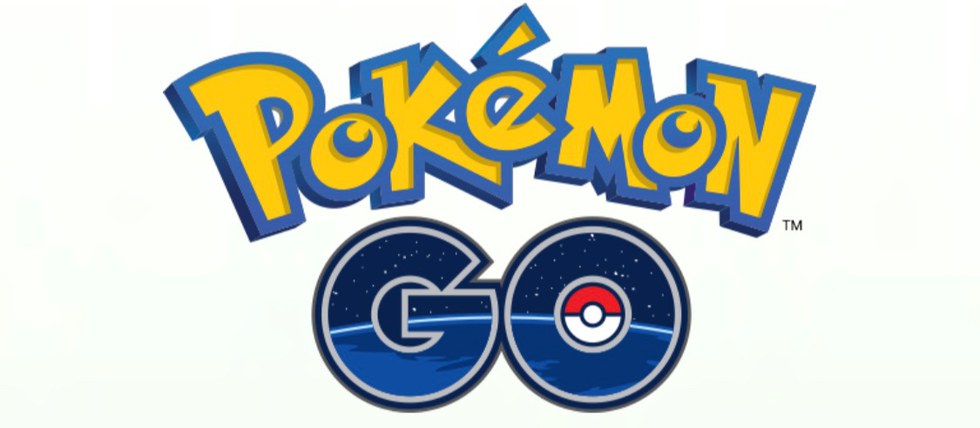 Screenshot
Traffic accidents, including fatalities, grew (by two!) in a test county in Indiana after the release of Pokémon Go, according to a paper from Purdue University called "Death by Pokémon GO."
Axios' Sam Baker: "The research suggests that people driving while also trying to catch 'em all 'gave rise to a disproportionate increase in vehicular crashes, injuries, and fatalities in the vicinity of PokéStops.'"
The paper "attributes roughly 31 injuries and $500,000 in vehicular damage to the game."
Why it matters: "The number of total auto accidents and the number of fatal accidents are both already increasing — as are the number of accidents attributed to distracted driving, according to federal data. And the market for augmented-reality apps is only expected to keep growing."
7. The new bull markets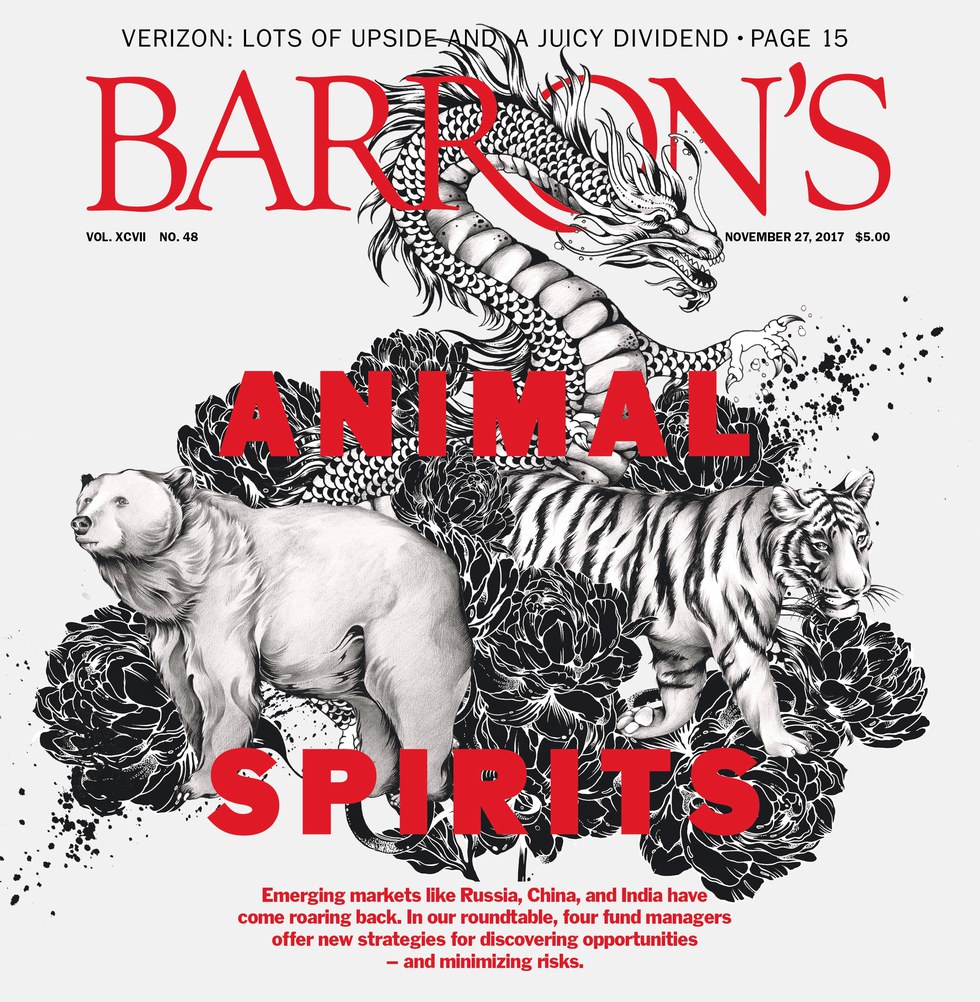 Emerging markets roar back ... "America first? Not when it comes to world stocks," Barron's writes in its cover story:
"[E]merging markets have outpaced an aging bull market in the U.S. over the last 12 months."
Why it matters: "[E]merging markets since they were last this hot in 2009."
"The MSCI Emerging Markets Index is up 34% so far this year, beating the 16% advance in the Standard & Poor's 500 index and last year's 9% gain, as emerging markets crawled out of a three-year slump."
"China, Russia, and India found firmer fiscal footing and weathered developments that would have derailed them before."
But, but, but: "[T]he prospect of Beijing wielding a heavier hand in Chinese companies and economic reforms in India potentially slowing near-term growth means that investors who take a closer look now will need to pick their spots carefully."
8. Shot / Chaser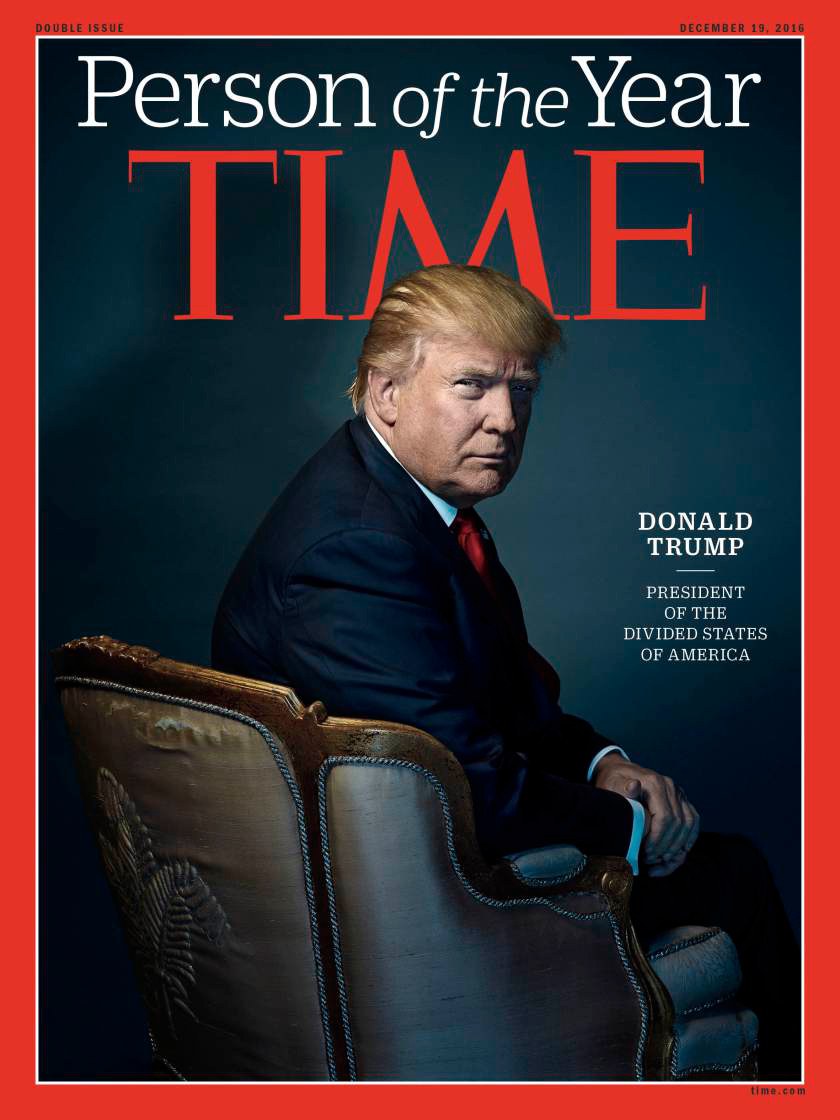 Last year's issue (Courtesy Time)
Shot ... Trump tweet: "Time Magazine called to say that I was PROBABLY going to be named "Man (Person) of the Year," like last year, but I would have to agree to an interview and a major photo shoot. I said probably is no good and took a pass. Thanks anyway!"
Chaser ... TIME tweet: "The President is incorrect about how we choose Person of the Year. TIME does not comment on our choice until publication, which is December 6."
9. New $100 billion man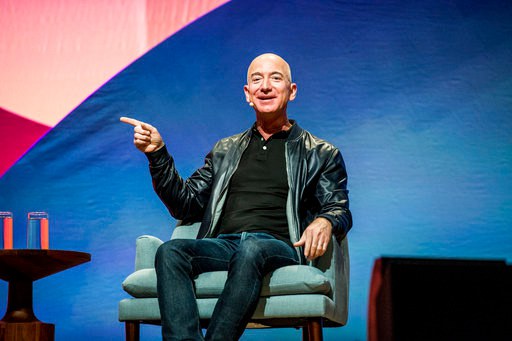 Bezos in L.A. on Nov. 4 (Photo by Amy Harris/Invision/AP)
The fortune of Amazon founder Jeff Bezos ticked up $2.4 billion to $100.3 billion as his shares jumped with the surge in Black Friday purchases on mobile devices, Bloomberg reports:
"The $100 billion milestone makes Bezos, 53, the first billionaire to build a 12-figure net worth since 1999, when Microsoft Corp. co-founder Bill Gates hit the mark."
"Gates, 62, who has a net worth of $86.8 billion ... would be worth more than $150 billion if he hadn't given away almost 700 million Microsoft Corp. shares and $2.9 billion of cash and other assets to charity."
See the Bloomberg Billionaires Index.
10. 1 cloud thing

The good ole days
Excel spreadsheet gets an obit from The Wall Street Journal:
"CFOs ... are on a ... drive to reduce how much their finance teams use Excel."
"Finance chiefs say the ubiquitous spreadsheet software that revolutionized accounting in the 1980s hasn't kept up with the demands of contemporary corporate finance units. Errors can bloom because data in Excel is separated from other systems and isn't automatically updated."
"Older versions of Excel don't allow multiple users to work together in one document ... There is also a limit to how much data can be pulled into a single document."
"[C]ompanies are turning to new, cloud-based technologies from Anaplan Inc.,Workiva

Inc.,

Adaptive Insights and their competitors."
"The newer software connects with existing accounting and enterprise resource management systems ... This lets accountants aggregate, analyze and report data on one unified platform."
It had a great run!