https://www.axios.com/air-force-academy-superintendent-grab-your-phones-1513305853-848214ab-e812-4232-be1f-6b69d932ead6.html

Air Force Academy superintendent: "Grab your phones"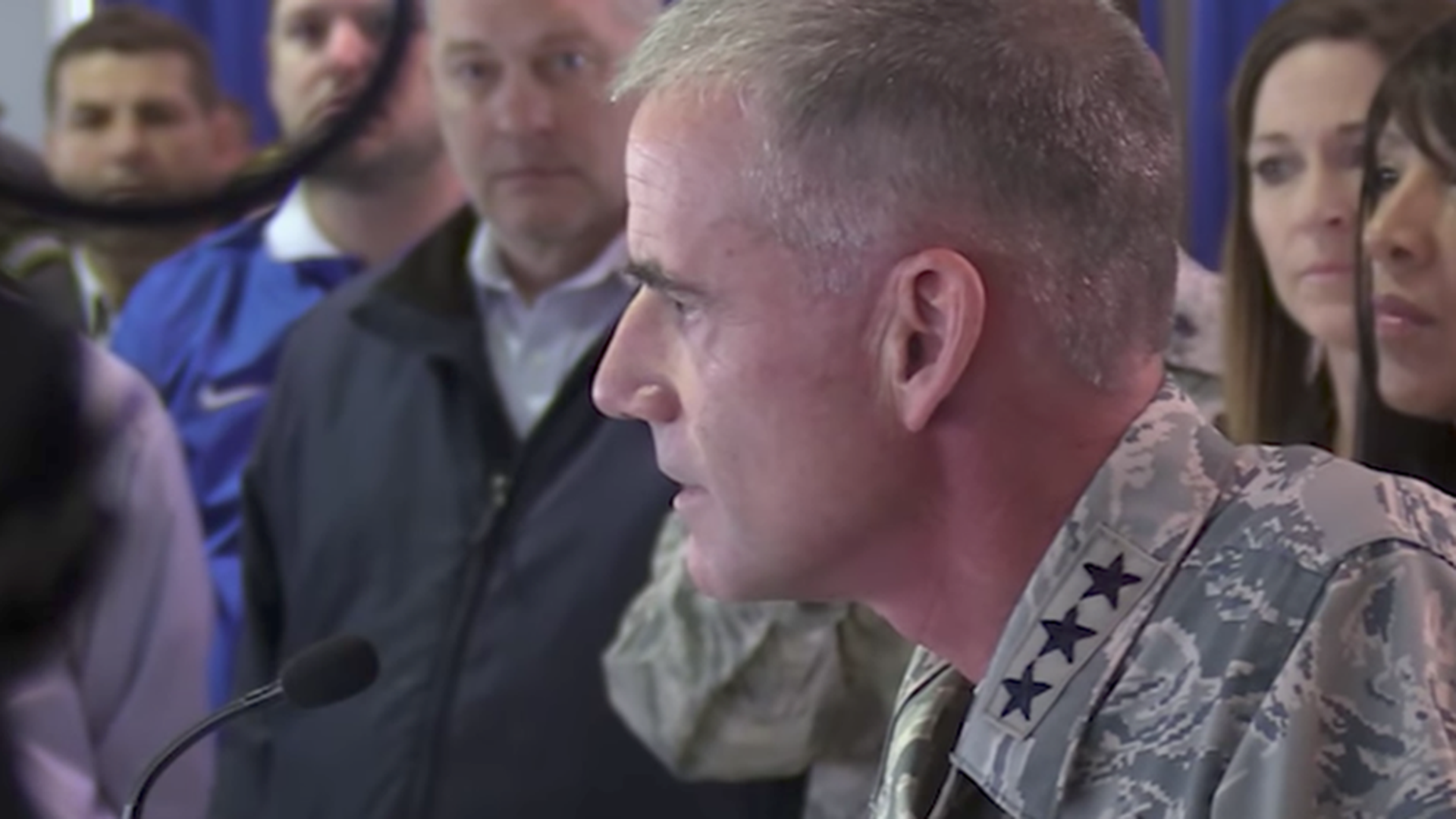 Lt. Gen. Jay Silveria, superintendent of the Air Force Academy, yesterday "stood all of his 4,000 cadets at attention ... [c]hins in and chests out ... to deliver a message on racial slurs found written on message boards at the academy's preparatory school," The (Colorado Springs) Gazette reports.
At the culmination of his five-minute lecture on "the power of diversity" of race and gender, the general barked: "Reach for your phones. I'm serious: Reach for your phones. ... Grab your phones. I want you to videotape this — so that you have it, so that you can use it, so that we all have the moral courage together."