Biden's foreign policy moves not impressing voters, new poll shows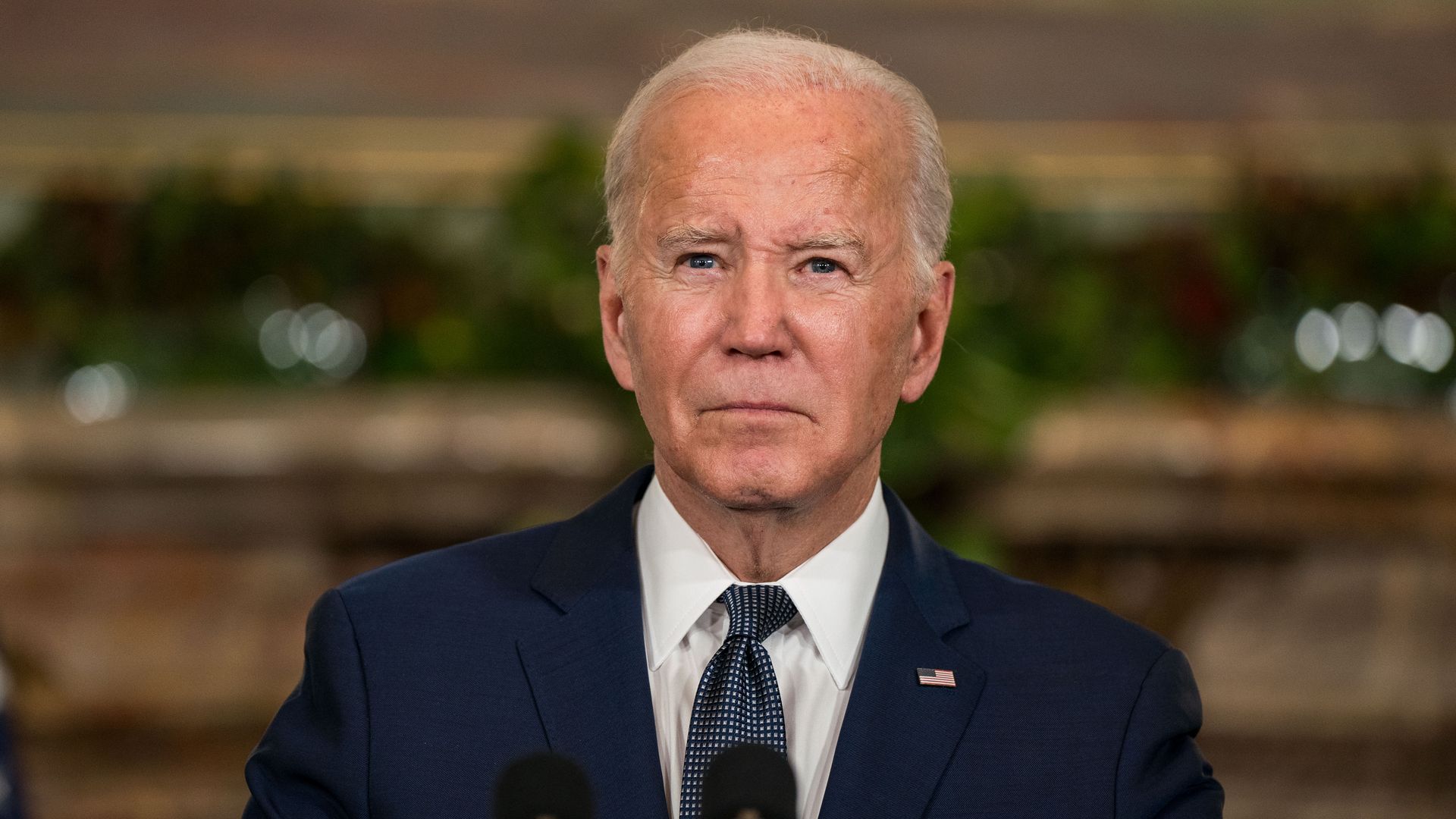 Over 60% of voters disapprove of President Biden's foreign policy actions, according to a new poll from NBC News.
Why it matters: Biden has seen public polling numbers dip, especially among Democrats, amid the ongoing Israel-Hamas war, as some voters and members of Congress call for him to support a ceasefire.
By the numbers: Among the 62% of voters who disapprove of how Biden handles foreign policy, 30% are Democrats, according to the poll released Sunday.
Over half of all voters said they disapprove of Biden's handling of the Israel-Hamas war, including 41% of Democrats, 69% of Republicans and 59% of independents.
Additionally, 70% of voters ages 18 to 34 disapprove of how Biden is handling the war, according to the poll.
Catch up quick: Biden has continued to show support for Israel as it marks six weeks of war with Hamas.
So far, Biden has resisted calls for a ceasefire, writing in an opinion piece Saturday in the Washington Post that, "as long as Hamas clings to its ideology of destruction, a cease-fire is not peace."
"To Hamas's members, every cease-fire is time they exploit to rebuild their stockpile of rockets, reposition fighters and restart the killing by attacking innocents again," Biden wrote.
Methodology: The NBC News poll surveyed 1,000 registered voters between Nov. 10-14 and had an overall margin of error of ±3.1 percentage points.
Go deeper: How to read Biden's bad polls
Go deeper