Recycled Toyota Prius batteries will power future electric cars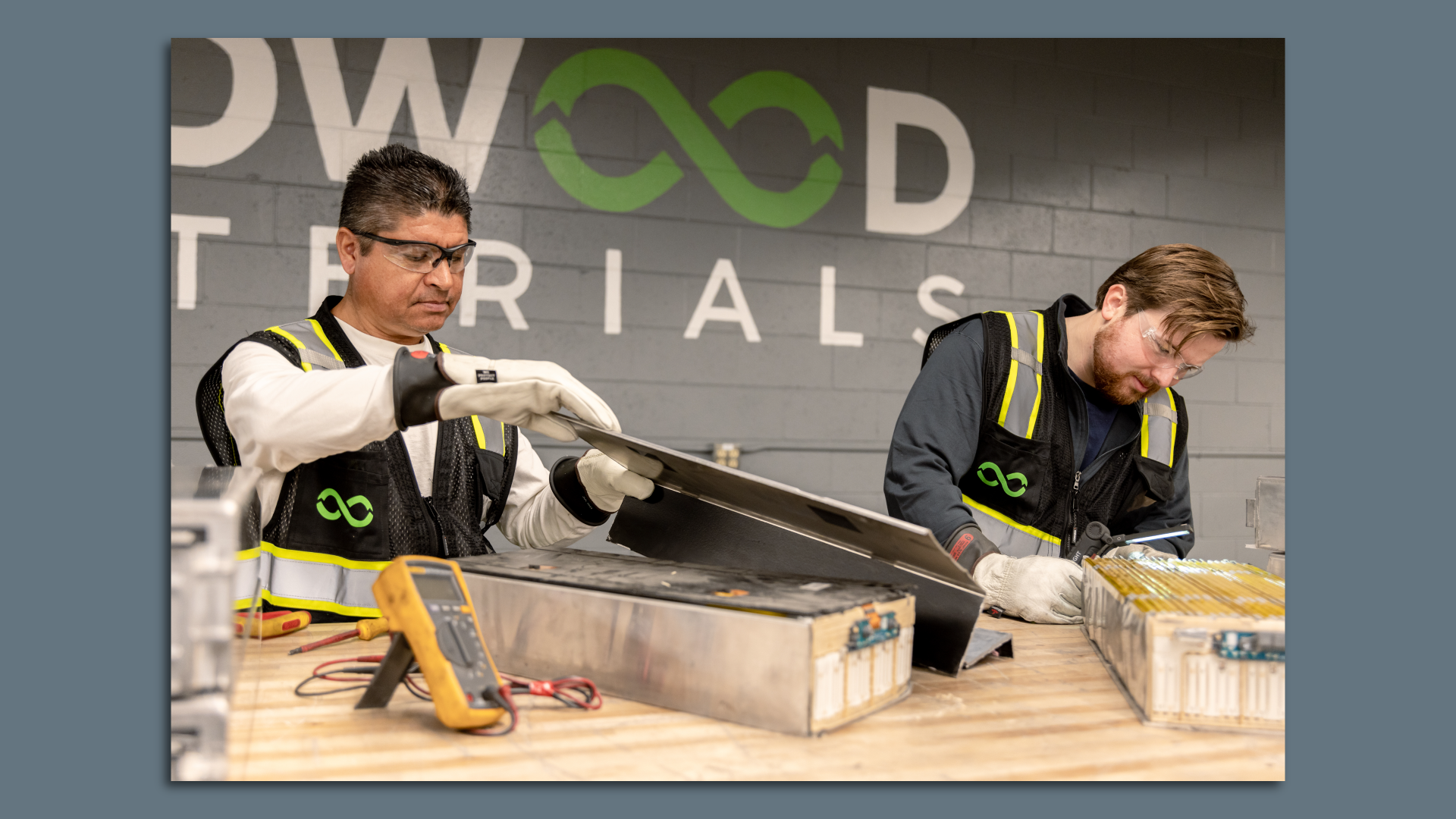 Some of Toyota's future hybrid and electric cars will likely be powered by U.S.-built batteries made from recycled minerals stripped from old Priuses, under a deal announced today.
Why it matters: It's the beginning of what could become a circular domestic battery supply chain, helping to free the United States from its dependence on Chinese components.
Driving the news: Toyota announced today it will buy important cathode active material and anode copper foil made from recycled content produced by Nevada-based Redwood Materials.
Some of the recycled lithium, cobalt and nickel in those cathodes and anodes will come from Toyota's oldest hybrid vehicles, under an agreement the two companies announced in 2022 to collect old batteries from end-of-life cars.
Together, the two deals form the framework for what could become a closed-loop battery ecosystem in the U.S.
What they're saying: "We believe this represents the first time that an automaker is both recycling end-of-life hybrid electric vehicle batteries, like those used in the Toyota Prius, and then returning those same recycled metals" into future vehicles, Redwood Materials said in a blog post.
How it works: The first-generation Toyota Prius, introduced more than 20 years ago, is reaching the end of its life cycle.
The majority of the retiring Prius fleet is in California, not far from Redwood's Nevada recycling facility.
Redwood collects the old batteries and then tears them down (along with batteries from other cars and consumer electronics), and processes the minerals for re-use in new batteries.
For Toyota's products, Redwood is targeting a minimum of 20% recycled nickel, 20% recycled lithium, 50% recycled cobalt and 100% recycled copper.
Yes, but: Some materials will still need to be mined for now, Redwood notes.
What's next: Redwood's anode and cathode materials will be used in batteries produced at Toyota's $14 billion battery plant in North Carolina set to open in 2025.
Go deeper