Star Wars developer strikes back at class-action claim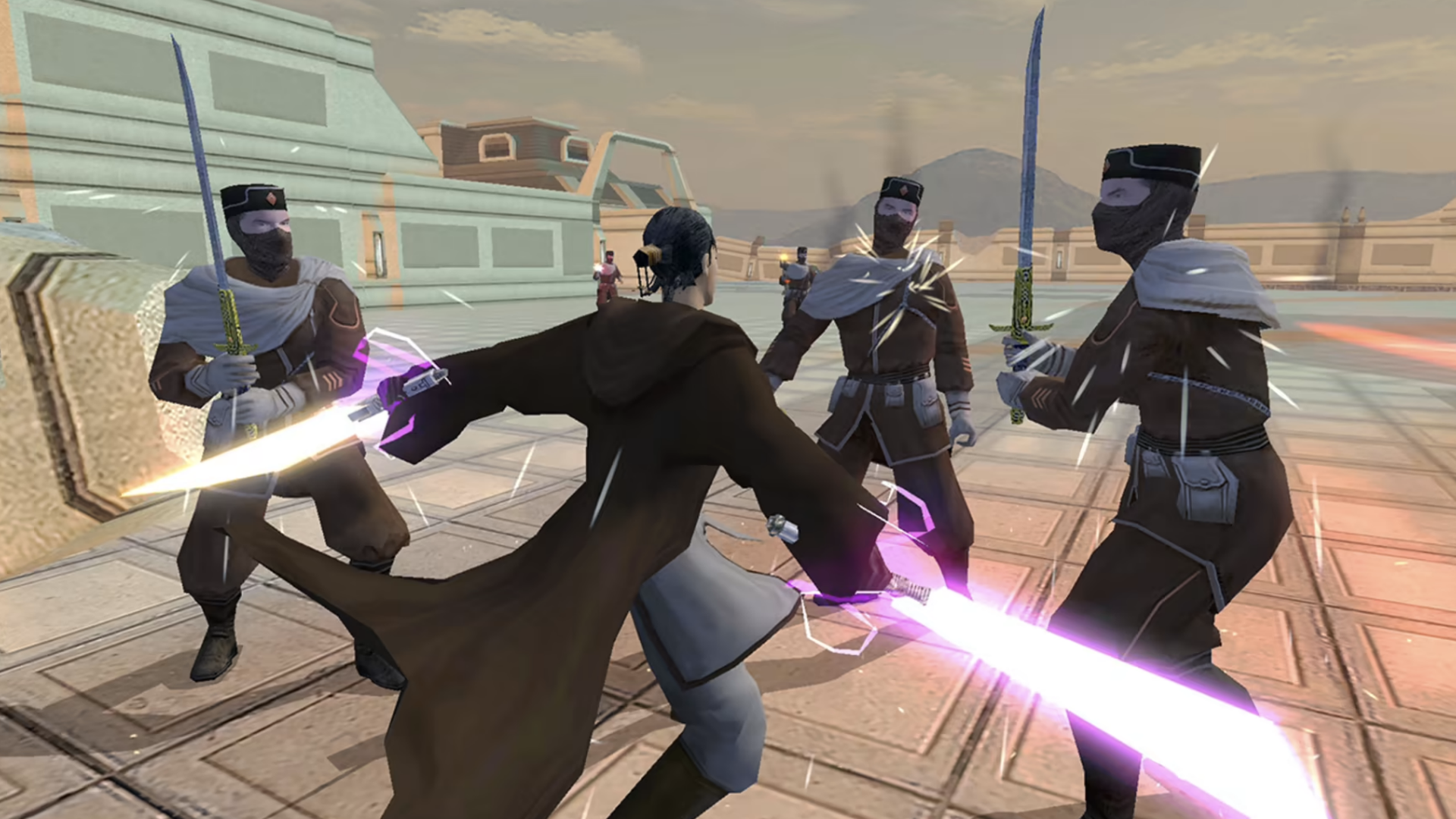 A class action complaint over a Star Wars video game's missing content should be dismissed in part because the lead plaintiff already got a rebate, the game's developer has argued in court.
Why it matters: The novel suit is seeking damages because a game maker didn't deliver on the promise they offered when promoting their game.
Details: The case, Malachi Mickelonis v. Aspyr Media, Inc., revolves around the cancellation of the "Restored Content DLC," a free update that had been planned for the 2022 Nintendo Switch re-release of beloved 2004 role-playing game Star Wars: Knights of the Old Republic II.
The update would have restored storyline content that was infamously cut before the original game shipped. Those missing bits have so far been available only on the PC version via a mod made by fans who salvaged the content from the game's code.
Aspyr announced in June it was canceling the DLC, and offered download codes for other Star Wars games to compensate.
In July Mickelonis sued, saying he "felt completely duped" and sought damages over alleged violations of California consumer law. Late last month, the suit was modified to include 17 more plaintiffs.
Driving the news: Aspyr Media asked a court last month and this month to toss out the suit, according to court filings reviewed by Axios.
Aspyr's position is that they already provided relief to the plaintiffs when KOTOR II Switch owners were offered an extra game. "All were offered a replacement product worth more than the one they purchased and none requested a refund," the publisher's lawyers say in a filing this month.
In their filings, Aspyr shows that Mickelonis requested and received a code for another game to compensate for the nixed DLC.
The intrigue: Aspyr has never said why the DLC was canceled. But in a court filing, the company's co-CEO Ted Saloch said, "Aspyr believed it would be able to release the content, but a third party objected and Aspyr was unable to do so."
It's unclear who that third party was.
What's next: A hearing on Aspyr's motion to dismiss the case is set for the end of the month.
Sign up for the Axios Gaming newsletter here.
Go deeper