New on streaming: "House of Kardashian," "The Crown" and "Rustin"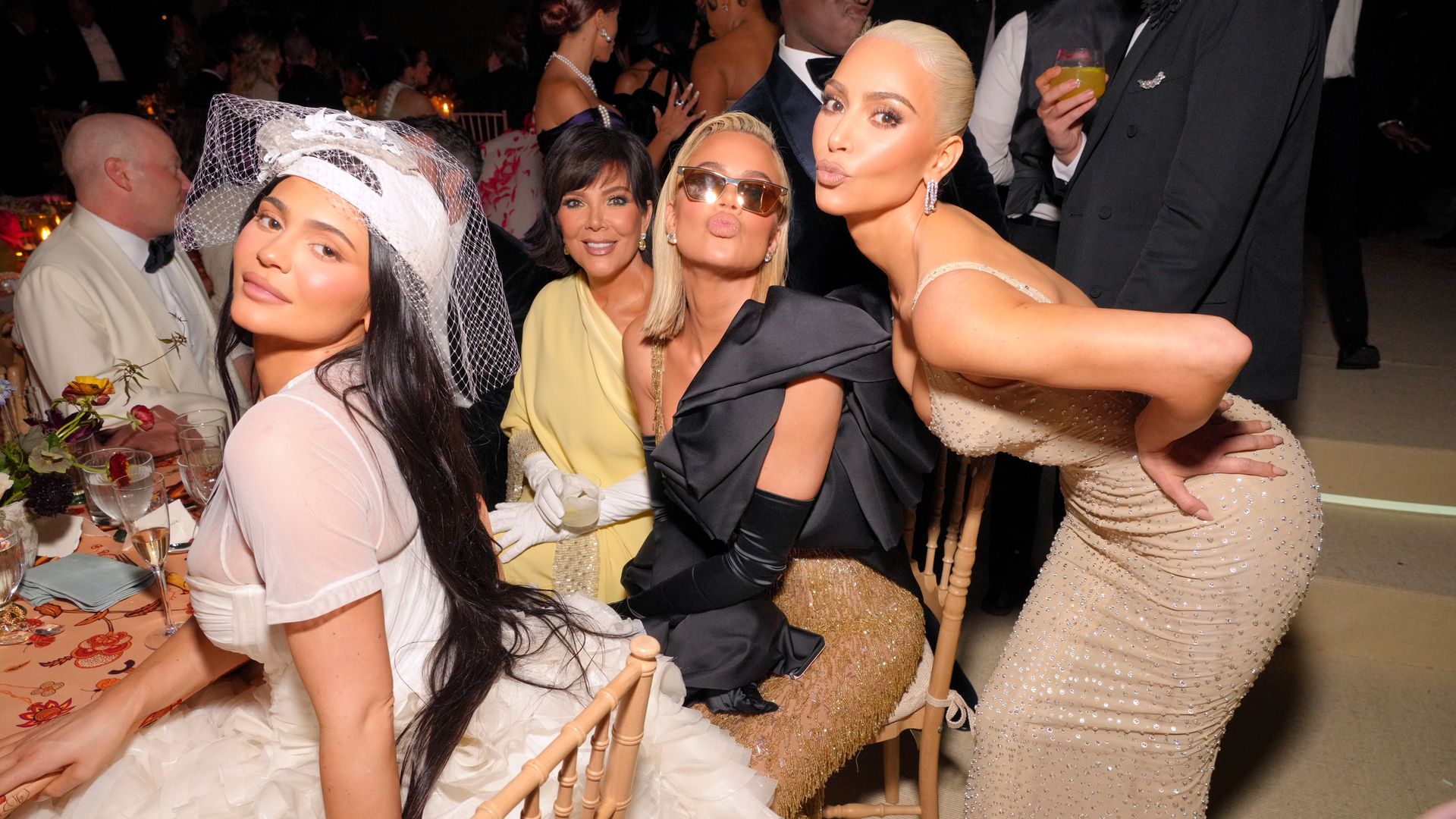 New on streaming this weekend: New docs about the Kardashian-Jenner dynasty and what happened in the operating room on the day of JFK's assassination and the feature film debut of "SNL" comedy trio Please Don't Destroy.
What's happening: This three-episode documentary details the rise of the Kardashian-Jenner empire and it closely examines its most notable members— Kris and Kylie Jenner and Kim Kardashian.
The intrigue: The series includes interviews with several people close to the family including Caitlyn Jenner and Joe Francis, a longtime family friend and creator of the "Girls Gone Wild" franchise.
Quick takes: The documentary is a reminder of the numerous controversies the Kardashian-Jenner clan have benefited from and it says a lot about what and who we value.
What's happening: Produced by Judd Apatow and starring comedy trio Please Don't Destroy (Martin Herlihy, John Higgins and Ben Marshall), this film follows three friends and co-workers who go on a treasure hunt.
Quick takes: This 91-minute comedy doesn't even pretend to take itself seriously. The film felt like an elongated version of their skits.
What they're saying: We asked director Paul Briganti about what it was like to work with Apatow, who has directed and produced iconic comedies like "Bridesmaids" and "Superbad."
"He was very giving with his time, he would pitch things and help with the script. He had so many stories and lessons from past movies he worked on. It felt like (we were taking) a master class on producing a comedy feature," said Briganti.
What's happening: This documentary uncovers never before seen footage of a reunion of the doctors who operated on President John F. Kennedy after he was shot.
The intrigue: Several of the doctors say they observed an entry wound in Kennedy's neck, which fuels the conspiracy that there was more than one shooter involved in the president's death.
Part 1 (four episodes) of season 6 will follow the budding relationship between Princess Diana and Dodi Fayed, the car crash that took the couple's lives and the aftermath of the shocking tragedy. Available now.
This new limited series is a modern murder mystery with a Gen Z hacker named Darby front and center as an amateur investigator trying to find the killer. Available now.
"Rustin" on Netflix
Emmy-winner Colman Domingo stars in this biopic about Bayard Rustin, the architect of the 1963 March on Washington. Available Friday.
Ludacris and Lil Rel Howery star in this film about a father who's lost the holiday spirit and is helped to reclaim it by his daughter and a mysterious stranger named "Nick." Available Friday.
A tribute to his late mother, this film documents the life and career of playwright turned filmmaker and media titan Tyler Perry. Available Friday.
Internet personality and comedian Matt Rife takes on crystals, trolls, cancel culture and old people in his third comedy special (first on Netflix). Available now.
Kurt and Wyatt Russell star in this series that alternates timelines from before and after the events of the "Godzilla" and "King Kong" movies. Available Friday.
The producers of "How To Become a Tyrant" and "How To Become a Cult Leader" are behind this six-episode satirical docuseries about infamous organized crime leaders like Al Capone, John Gotti and Frank Lucas. Available now.
Pro wrestlers turned TV personalities Brie and Nikki Garcia host this reality show and social dating experiment where 10 sets of identical twins split up into two houses to try and find a partner. Available Friday.
The original cast of 2010's "Scott Pilgrim vs. the World" lent their voice to this new anime series. Available Friday.
The second season of this series based on the life and career of Julia Child will focus on the cookbook author and her colleagues grappling with the show's rising popularity in a male dominated industry. Available now.
Grammy-winning producer Swizz Beatz and his son Nasir Dean set out to meet car enthusiasts, experience local culture and test drive rides in Southern California, New York City, Houston, Atlanta, Saudi Arabia and Japan. Available now.
Heather Graham and Brandy Norwood star in this holiday comedy about a woman who tries to uncover the secret to her old friend's seemingly perfect life. Available now.
In his first comedy special, Trevor Wallace brings his internet characters to life on stage. Available now.
Go deeper