Measles cases and deaths rose at "staggering" rate last year, WHO and CDC report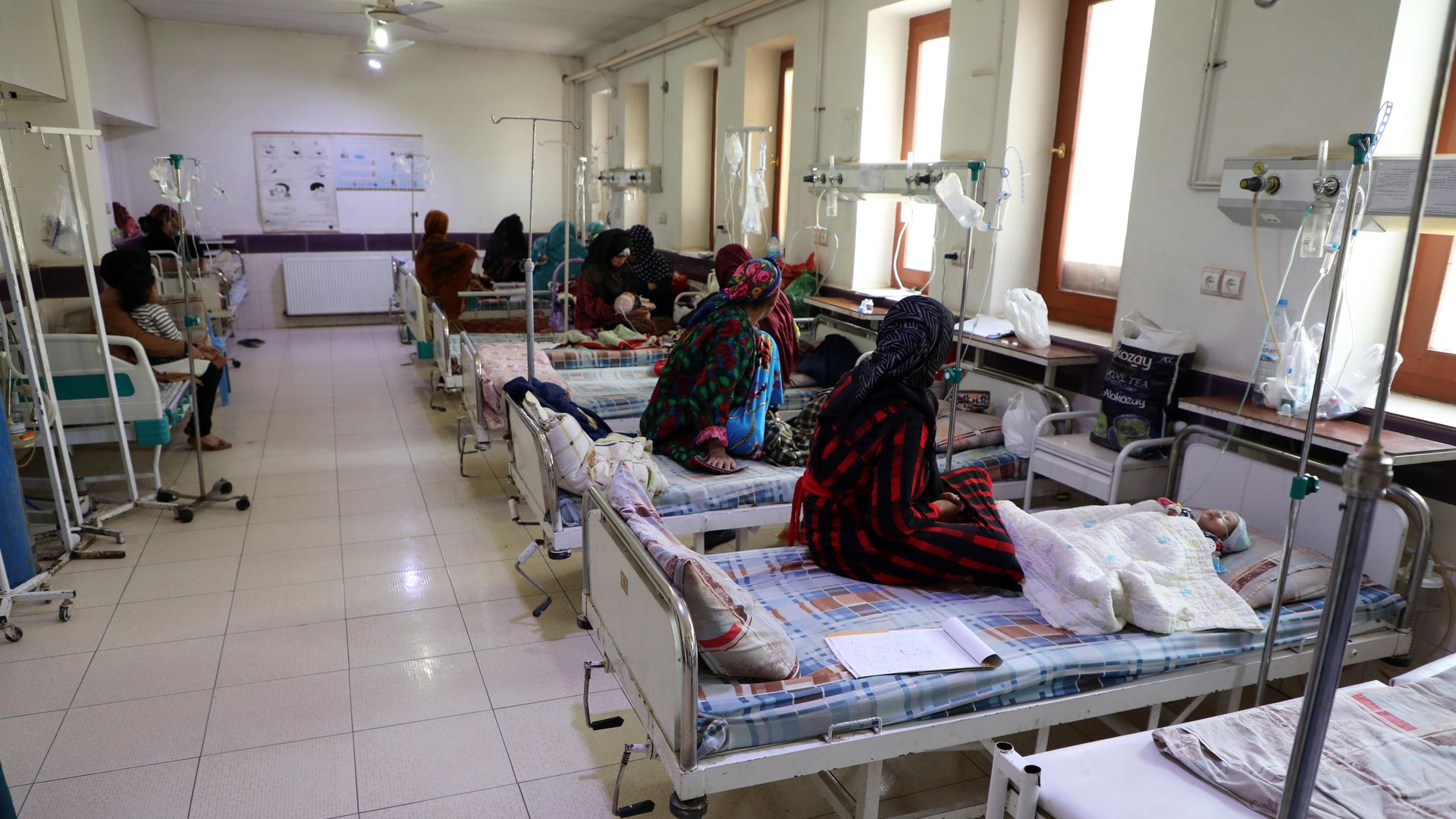 Measles cases and deaths surged worldwide last year, according to a new report from the World Health Organization and Centers for Disease Control and Prevention that points to a worsening immunization gap that most affects kids in poor countries.
The big picture: Global immunization efforts that were disrupted during the pandemic haven't fully recovered, exposing countries to greater threat from vaccine-preventable diseases.
"The increase in measles outbreaks and deaths is staggering, but unfortunately, not unexpected given the declining vaccination rates we've seen in the past few years," John Vertefeuille, director of the CDC's Global Immunization Division, said in a statement.
By the numbers: Cases of the highly contagious disease increased by 18% to 9 million between 2021 and 2022, according to the report. Deaths increased 43% to 136,000 — mostly among children.
37 countries, most in Africa, had "large or disruptive" outbreaks last year, up from 22 countries in 2021.
Measles can sometimes lead to severe complications in children. As many as 1 in 20 kids with measles gets pneumonia, the most common cause of death.
The WHO and CDC have previously warned the world is far from reaching the immunization level for herd immunity against measles, which is estimated to be at least 95% of the population.
There was some "modest" improvement in administration of the two-dose measles vaccine last year, but 22 million kids missed their first dose and 11 million missed their second.
The first dose is usually given at 9 months in countries where measles is common and between 12-15 months elsewhere, according to WHO. The second dose is usually given at 15-18 months.
Globally, 83% of kids received a first dose, and 74% received a second dose.
But there hasn't been any progress in reversing the pandemic-driven decline in vaccinations in low-income countries, where the risk of death from measles is highest.
The vaccination rate in those countries is just 66%.
"The lack of recovery in measles vaccine coverage in low-income countries following the pandemic is an alarm bell for action," said Kate O'Brien, WHO director for immunization.
Go deeper