What Exxon wants from COP28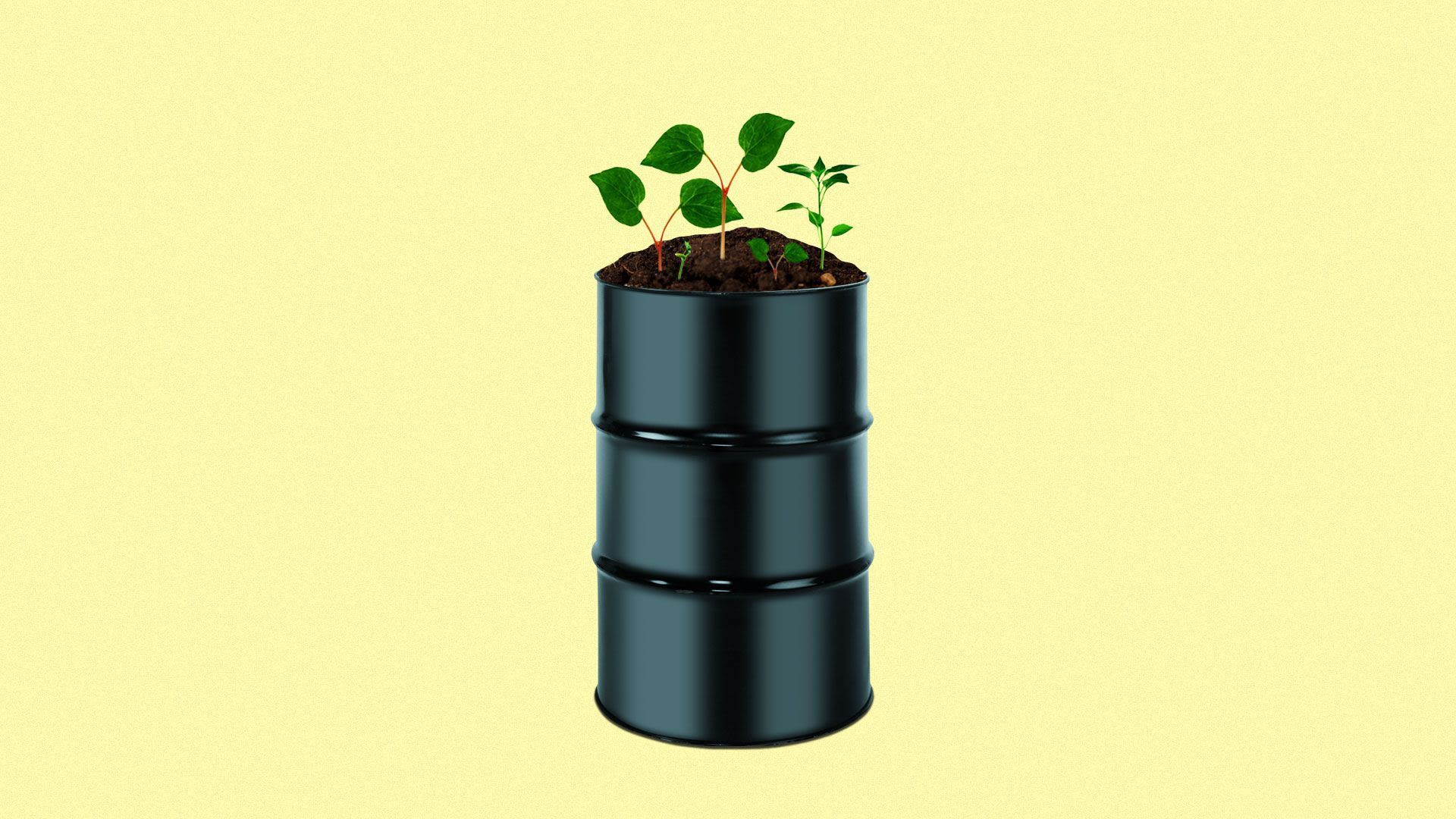 ExxonMobil boss Darren Woods is hoping for a vibe shift at COP28 and beyond.
Driving the news: Woods is seeking recognition that a wide array of parties and companies — including oil giants — are needed to cut emissions, he said in a response to a question from Axios' Hope King on the sidelines of the APEC summit in San Francisco.
"My hope would be that you start to see more emphasis put on a problem statement of eliminating emissions, versus a problem statement focused on the oil and gas industry per se," the CEO said.
The big picture: His remarks touch a big fault line.
Big Oil emphasizes that amid strong global oil and gas demand, its skills and scale are needed in areas like carbon capture and hydrogen.
But many countries and activists want far more stronger policies to move away from fossil fuels — not just try and use them more cleanly.
The intrigue: Woods usually isn't an especially emotional CEO in public.
But his APEC speech found him saying that as a father and grandfather who cares about his family, he cares a lot about the planet's health.
Woods also said making oil companies into "villains" is easy, but "does, nothing absolutely nothing, to accomplish the goal of reducing emissions."
The bottom line: Woods' take is common in the industry, yet don't expect COP28 to be a kumbaya moment for Big Oil, especially as activists point to the sector's pushback against rapid transition policies.
— Hope King contributed.
Go deeper