Distrust in scientists rises among both Republicans and Democrats: poll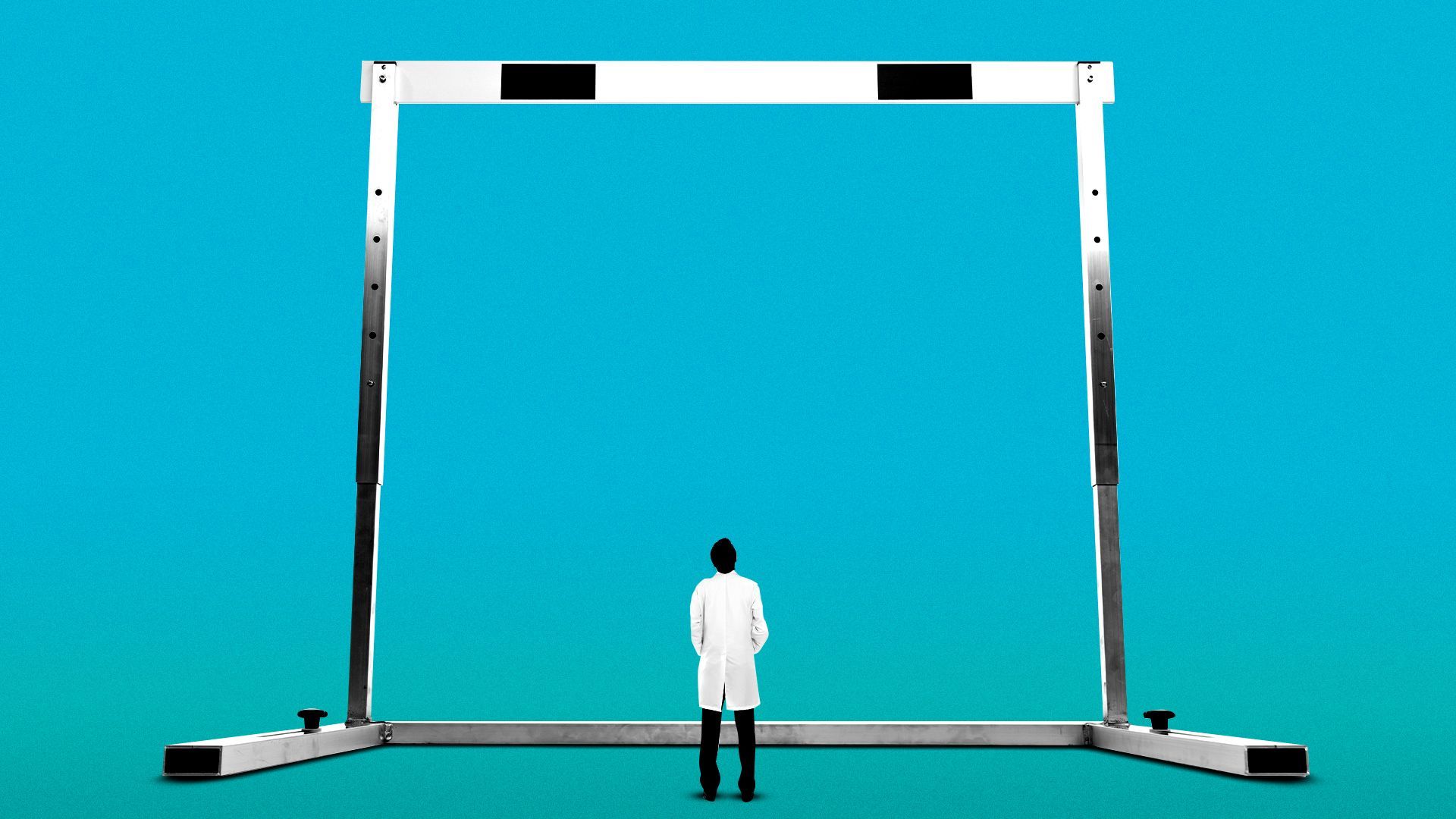 The share of Americans who trust scientists and believe science has had a mostly positive effect on society has fallen significantly over the past four years, a new Pew Research Center survey found.
The big picture: Trust in scientists declined during the pandemic, at a time when public health officials came under fire for business closures and vaccine and mask mandates meant to protect the public from COVID-19.
While 73% of Americans have at least "a fair amount" of trust in scientists to "act in the best interests of the public," that's down from 86% in 2019.
The share expressing a "great deal" of trust fell from 35% to 23% in that time, while the percentage with "not too much" trust in scientists or "none at all" climbed from 15% to 27%.
At the same time, the share of Americans who believe science has had a mostly positive effect on society fell from 73% in 2019 to 57% in 2023.
Between the lines: The percentages expressing trust in scientists actually ticked up slightly in 2020, during the first year of the pandemic, but have steadily declined since.
Pew has polled Americans on their trust in science at least once per year since 2019.
What they found: The distrust rose among both Democrats and Republicans, per the survey.
It's particularly pronounced among Republicans, with 38% saying they have "not too much" or "no confidence at all" in scientists.
That's up dramatically from the 14% of Republicans who held this view in April 2020, before the pandemic.
Meanwhile, a large majority of Democrats (86%) continue to express at least a fair amount of confidence in scientists.
Still, the share of Democrats and Democratic-leaning independents with a great deal of confidence in scientists — which initially rose in the pandemic's first year — now stands at 37%.
That's down from a high of 55% in Nov. 2020.
Why it matters: People with greater trust in scientists are more likely to take expert guidance.
For example, those with high trust are more likely to have gotten vaccines for COVID-19 and the flu, and are more likely to believe humans contribute to climate change.
"The overall differences in partisan views remain much more pronounced today than they were prior to the coronavirus outbreak," the researchers concluded.
Details: The survey of 8,842 U.S. adults was conducted Sept. 25-Oct. 1.
Go deeper