Jimmy Wales: Humans are 20 years ahead of AI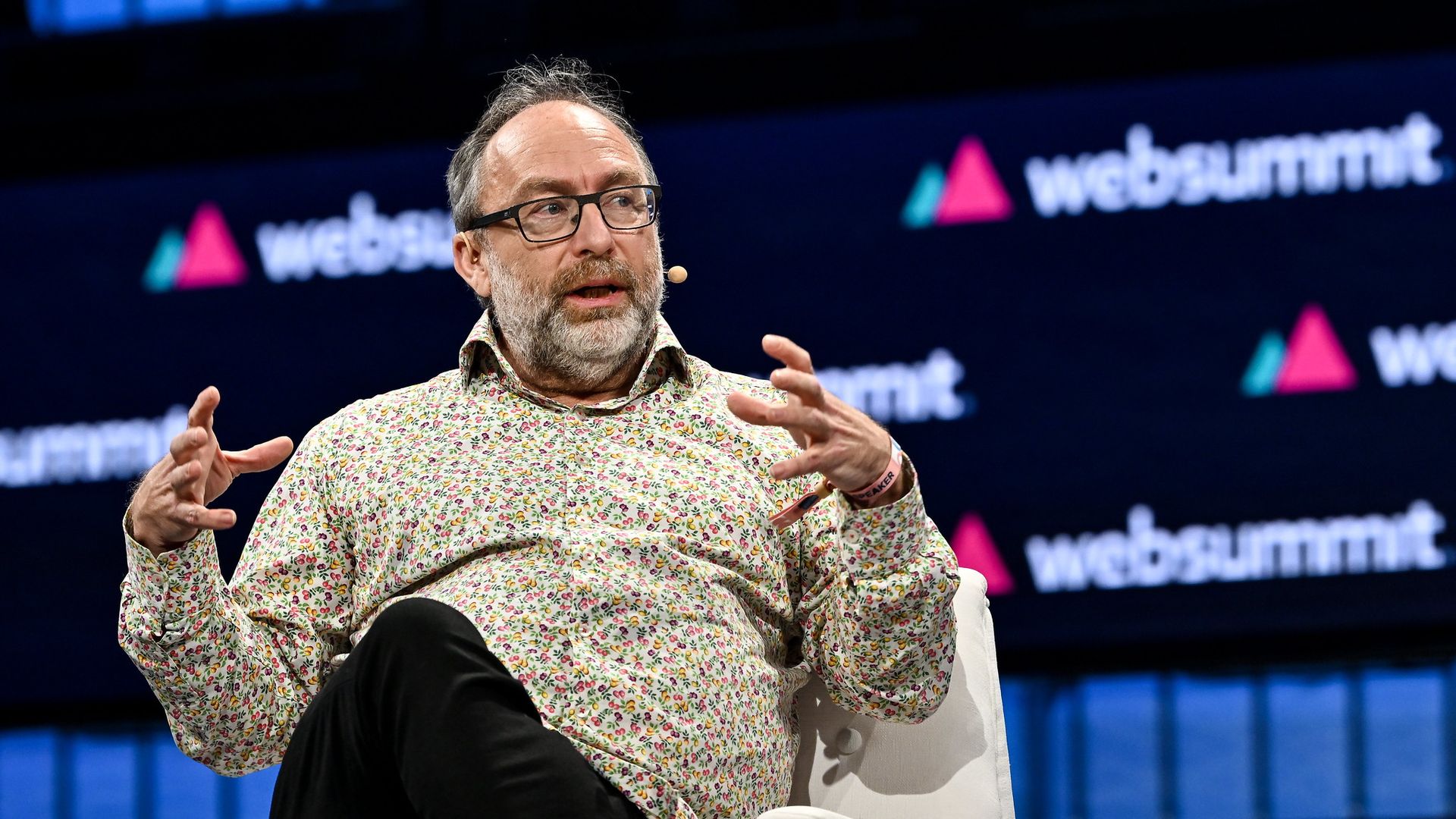 Wikipedia co-founder Jimmy Wales thinks humans have an edge on AI for least the next 20 or 30 years, and that the future of knowledge will always involve "serious effort" by people, he told Axios at Web Summit in Lisbon, Portugal.
Details: Wales said in his keynote interview at Europe's largest and most controversy-plagued tech conference that ChatGPT and competitors are "actually pretty bad" and "still a long way from being a reliable source."
Wales acknowledged generative AI is improving and warned against "really lazy alarmism" about the technology. But after initial excitement over ChatGPT, he sees relatively limited uses for large language models in improving Wikipedia — such as brainstorming ways to fill gaps on the site.
Between the lines: Wales has no time for Elon Musk — he professed ignorance about Musk's new Grok chatbot, and dismissed Musk-owned X (formerly Twitter) as "not really a great source of truth."
What they're saying: To go beyond "plausible-sounding nonsense," Wales suggested AI providers make sure their services deliver citations with claimed facts.
Wales said Google pays Wikipedia for certain data services and he would welcome other big companies "chip[ping] in some money" to the Wikimedia Foundation. But he's determined to avoid being "beholden to five tech companies" through data licensing deals.
Wales announced the beta version of a project called TrustCafe.io, which he said is an online community that gives power to its most trusted members.
Go deeper