Valve says it is committed to the Steam Deck, has a "road map"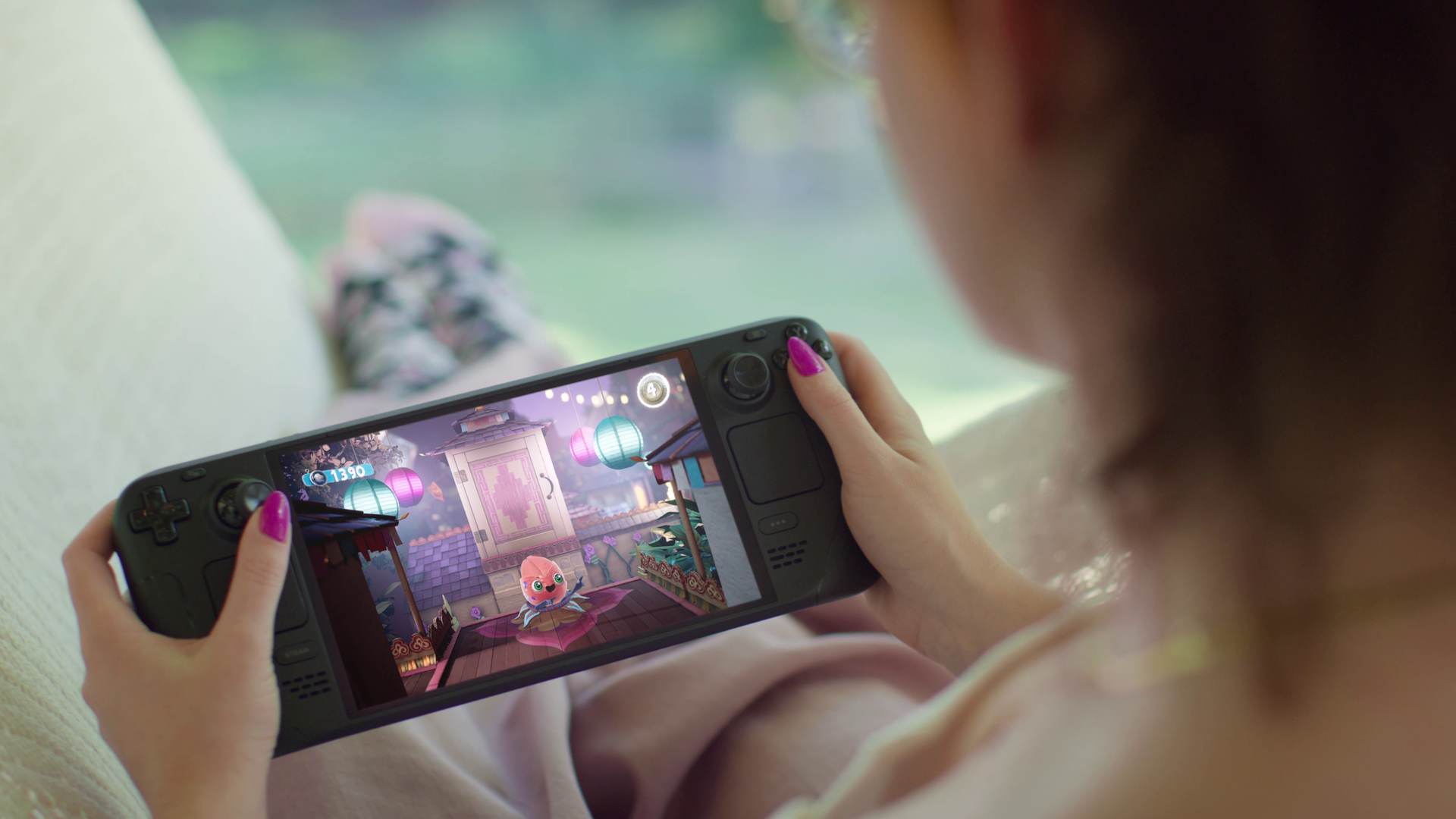 Valve is releasing a better version of its PC gaming handheld Steam Deck this week and hopes to release a generational upgrade, a Steam Deck 2, that's at least two to three years away, Valve designers tell Axios.
Why it matters: Valve is one of gaming's most successful companies in both software (enduring game franchises like Half-Life and Counter-Strike) and services (the dominant online PC marketplace Steam) — but it has a reputation for fickleness with hardware products.
Valve hardware designer Yazan Aldehayyat tells Axios that some past hardware fulfilled its purpose and the company moved on.
Not so with Steam Deck, he says: "We do think that a Steam Deck 2.0 is necessary. Steam Deck OLED was necessary. We feel like there's a road map ahead of us."
Driving the news: This week's new model, Steam Deck OLED ($549 and up), has the same horsepower as early 2022's original Steam Deck, but with a better screen and a bigger internal battery.
The new screen is brighter, displays colors more vividly, and allows for a slightly bigger picture displayed on a device that is otherwise the same shape and size as the original unit (the new screen helps make it 30 grams lighter, Valve notes).
The upgrade to an OLED screen without a hardware boost in power resembles Nintendo's mid-generation refresh of the Switch, which got an OLED model in 2021.
What they're saying: "We actually see this as the definitive first-generation Steam Deck," Valve designer Lawrence Yang says. "If we could have shipped this originally, we would have."
The original Steam Deck and the OLED model run the same games, and developers will have the same process for verifying they play well on the handheld.
State of play: Valve says it has sold "multiple millions" of Steam Decks since the system's launch, a total that Yang says the company is "very happy" with.
Between the lines: Any fixed hardware standard eventually proves too weak to run new games well, but Valve believes Steam Deck's current specs can still be harnessed for more power.
"There's a lot of performance to be squeezed out with software optimization still," Aldehayyat tells Axios.
Valve says it is also helping more games run on the device, he says. "Steam Deck is successful enough now that game developers are coming to us before the game is released, sharing with us a version of their games saying, 'Hey, we want to make this run better on Steam Deck. Can you help us?' We do that, obviously."
Yes, but: Steam Deck 2.0, this is not. "We really want it to be a generational increase," Yang says of the eventual successor.
The chips available now for a more powerful unit wouldn't work well enough in a handheld, Yang says.
"In the next two or three years, we're confident that something will be what we would consider appropriate for a proper Steam Deck 2 device."
What's next: Valve is exploring making different-colored Steam Decks, first with a limited edition unit with orange highlights.
"If a bunch of people want to buy these, then that'll be a signal to us that we're on the right path," Aldehayyat says.
Sign up for the Axios Gaming newsletter here.
Go deeper