Google takes to the courts to stop AI scammers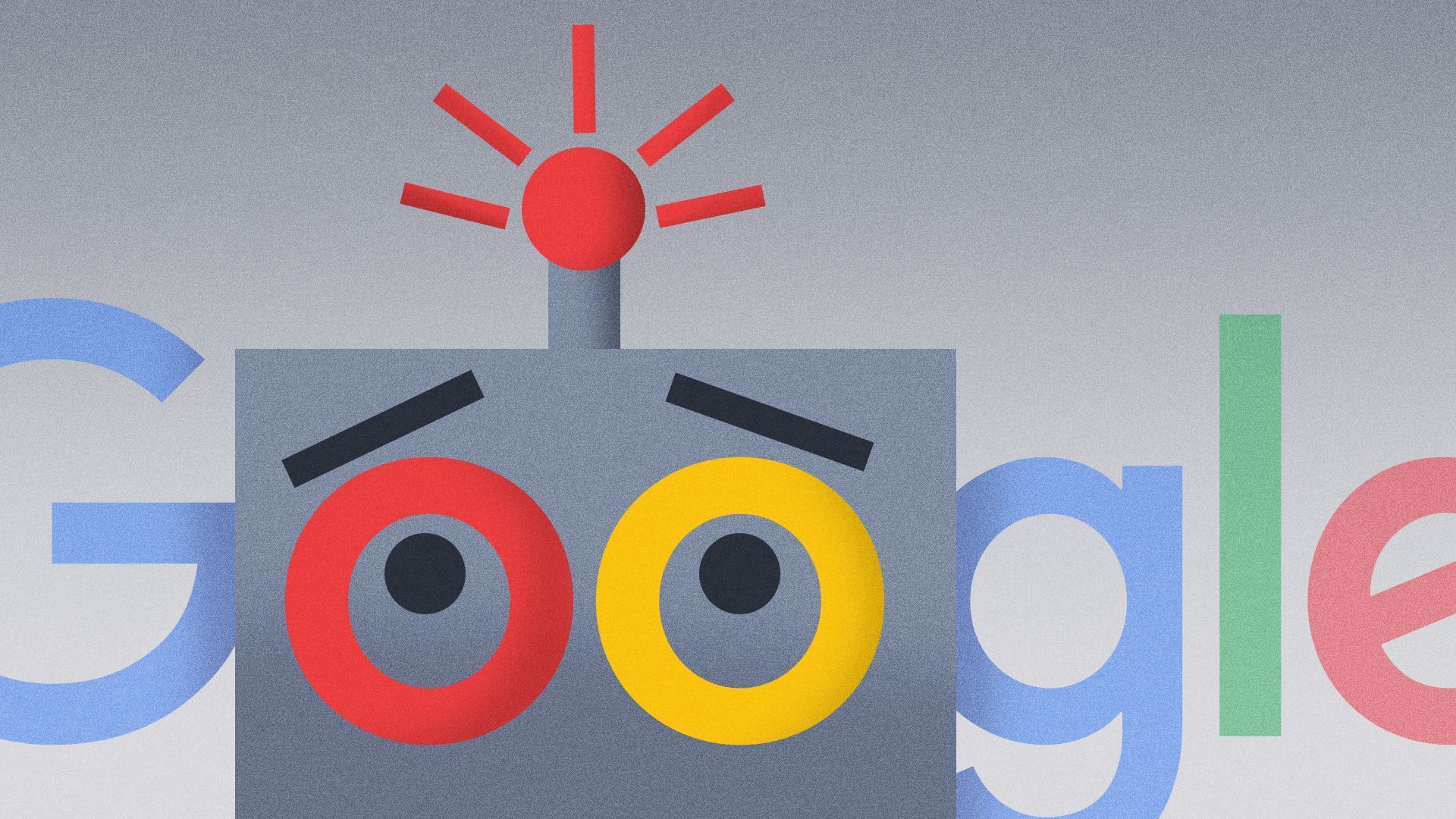 Google is suing a group of online scammers who appear to be using its logos in a scheme targeting the general public's interest in artificial intelligence.
Why it matters: Google's complaint appears to be the first action a major technology company has taken to crack down on the growing number of AI-related online scams.
Details: Google is asking the U.S. District Court for the Northern District of California to shut down a series of Facebook pages that scammers are using to trick people interested in Google's AI tools into downloading a credential-stealing malware.
Google did not name the defendants, although the company believes they are based in Vietnam.
The defendants are believed to be running several Facebook pages — including "Google AI," "AIGoogle," "AIGoogleBard" — that use Google's logos, marketing colors and photos of CEO Sundar Pichai to make their advertisements and posts look more believable, per the complaint.
However, instead of getting the promised downloadable version of Google's Bard and other AI tools when they click on a link, victims will get a malware-laced browser extension that steals any stored login credentials.
What they're saying: "Just as A.I. fraudsters and copyright scammers hope to fly under the radar — we believe that appropriate legal action and working with government officials puts scammers squarely in the crosshairs of justice, promoting a safer internet for everyone," Halimah DeLaine Prado, Google's general counsel, wrote in a blog post accompanying the complaints.
Between the lines: Companies and individuals don't have many law enforcement recourses when faced with an online scam or other cyber threat.
Because scammers and hackers tend to be based in states that don't have extradition treaties with the United States, these attackers don't have the same fear of jail time that might deter other criminals.
The big picture: Big technology companies are increasingly turning to copyright law in an effort to crack down on the proliferation of online-based crimes.
For example, Microsoft and cybersecurity company Fortra used copyright law earlier this year to root out illegitimate copies of the security tool Cobalt Strike.
Of note: Google also filed a separate copyright infringement complaint against scammers who allegedly set up at least 65 Google accounts to submit thousands of fraudulent copyright claims against their own competitors.
In this suit, the scammers appear to be connected to online retailers that sell printed t-shirts, and their actions resulted in Google taking down more than 117,000 third-party website URLs.
Editor's note: The headline of this story has been corrected to remove an incorrect reference to Google using copyright law in the AI scammer suit.
Go deeper