Space-based carbon dioxide monitoring reaches milestone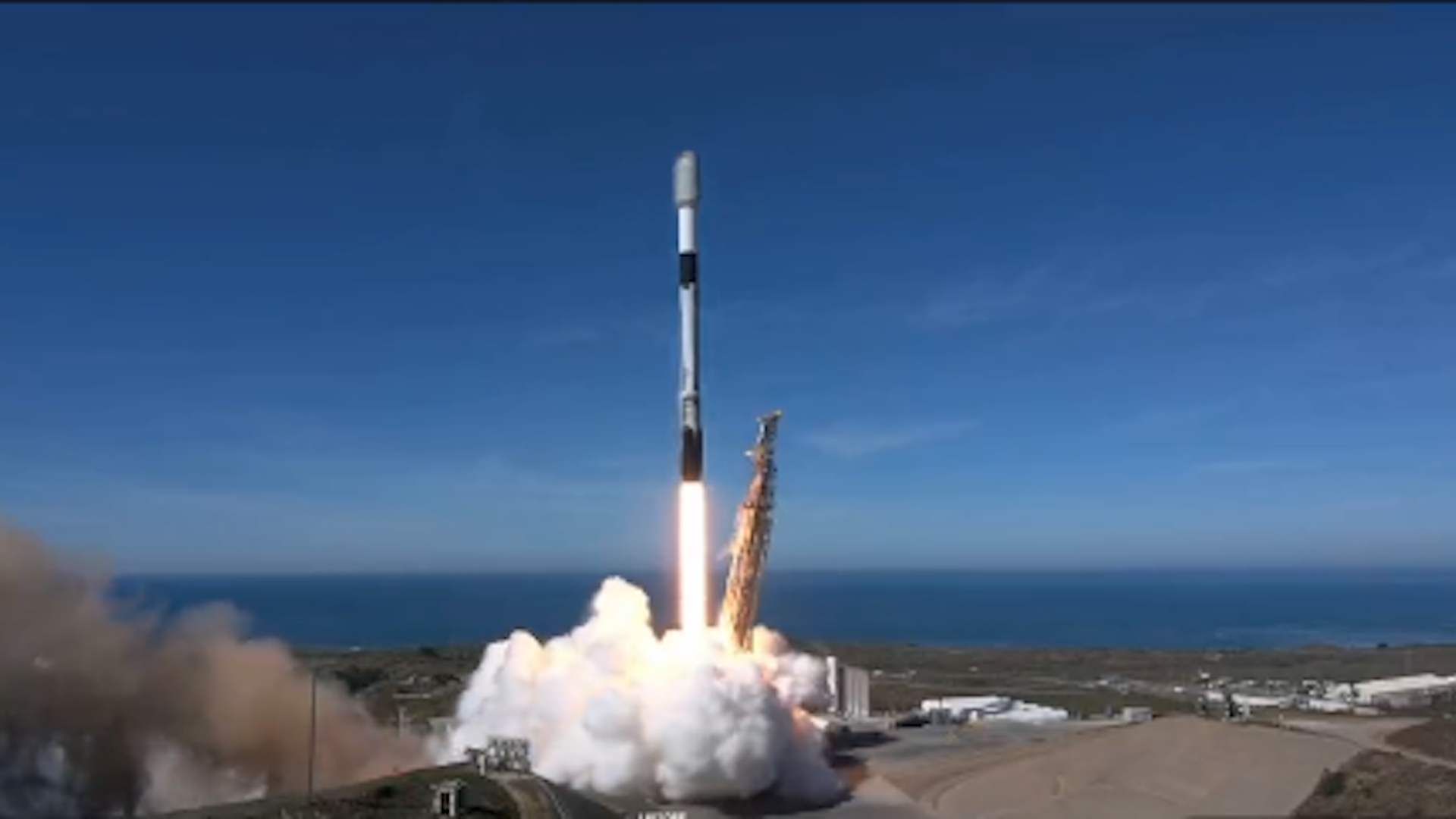 This weekend saw the launch of a new, high-resolution satellite that can track global carbon dioxide emissions down to the power plant level.
Why it matters: Known as GHGSat's "Vanguard," the spacecraft is part of a new generation of monitoring tools to pinpoint CO2 and methane emissions, both potent planet-warming gases .
The new constellation — plus other methane-monitoring satellites and aircraft-generated emissions surveys — has the potential to transform the Paris Agreement and future global climate pacts into enforceable components of international law.
Right now, the agreement contains aspirational long-term goals for global temperature change, entailing steep and rapid emissions cuts. However it has no monitoring and enforcement mechanism.
Instead, it relies on countries to make emissions reduction pledges and report their emissions through inventories, the accuracy of which has been questioned by watchdog groups and the media.
Satellites like GHGSat and MethaneSAT, slated to launch next year, could improve the accuracy of national emissions reporting, and identify emissions hotspots. Other efforts are underway on this front too, including Carbon Mapper, a broad coalition of groups and the government.
Zoom in: The new satellite launched from Vandenberg Space Force Base in Calif. via a SpaceX Falcon 9 rocket. It carries equipment that can locate CO2 emissions from individual power plants, industrial facilities and other emissions sources, the company says.
GHGSat has experience with space-based climate change emissions monitoring, having deployed spacecraft beginning in 2016 to monitor methane emissions sources. Its data is sent to NASA, the European Space Agency and the UN, in addition to private sector customers.
Many scientists and policymakers consider curbing methane emissions, which is a more potent greenhouse gas in the short-term, as being key to meeting Paris' most ambitious target of holding global warming to 1.5°C above preindustrial levels.
NASA and other space agencies have CO2 monitoring satellite missions, but they are largely not designed for providing facility-level data.
The intrigue: Groups such as Climate TRACE are using emissions data from publicly available satellite missions and private spacecraft such as GHGSat's methane constellation to produce more accurate emissions inventories, and put pressure on major emitters to take action.
GHGSat says its data can also assist industry in reducing emissions by showing them data that could prompt them to change their operations.
This may involve investing in better monitoring equipment, plugging leaks, or taking other steps.
What they're saying: GHGSat CEO Stephane Germain said the company's goal is to "Change the conversation around CO2."
"With regulators, investors and the public increasingly holding companies to account, both for their direct and indirect emissions, there is little doubt that better CO2 data is needed," Germain said in a statement.
Go deeper