Air Force's cutting-edge stealth bomber makes first test flight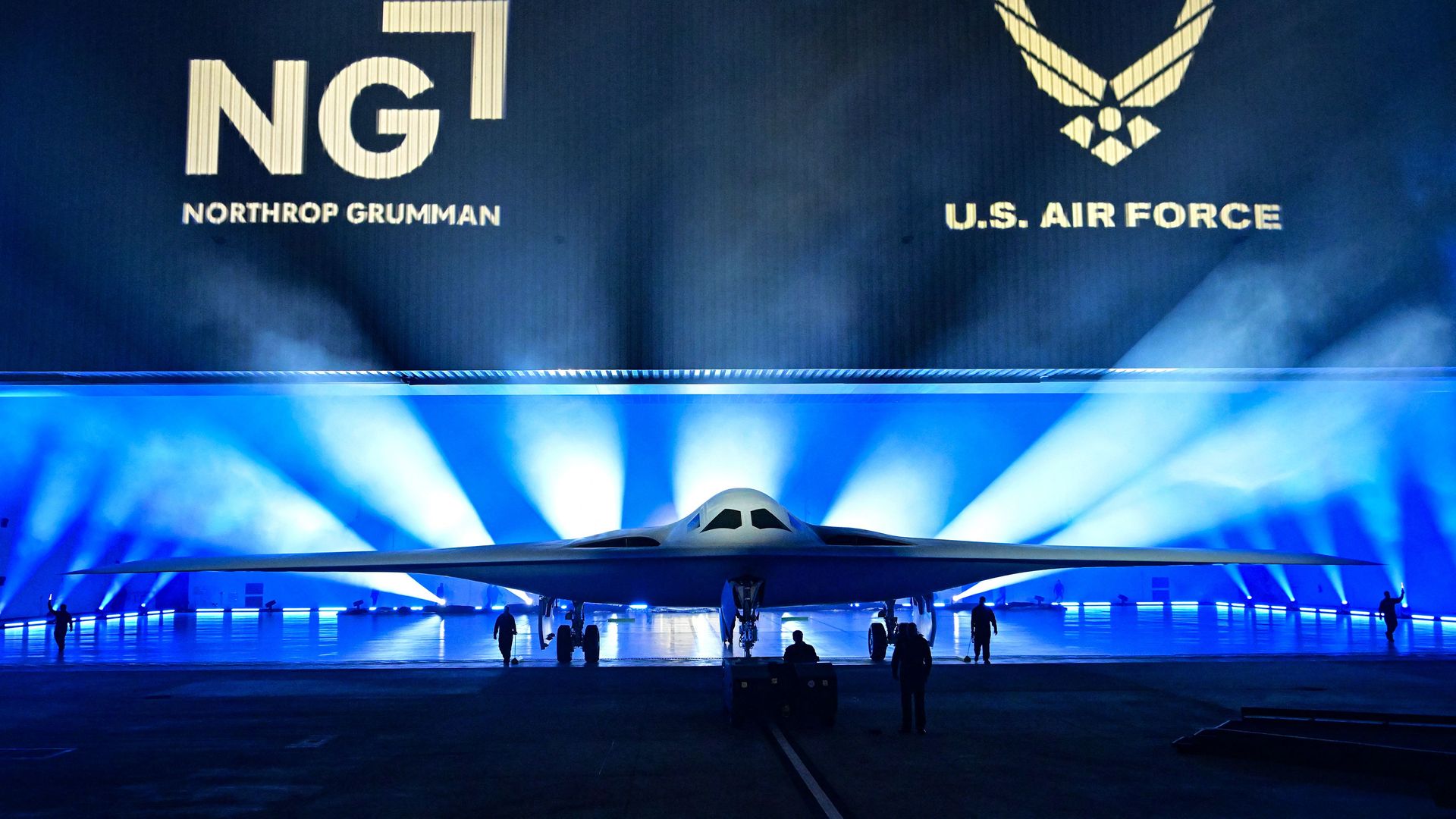 The Air Force's next-generation stealth bomber — the B-21 Raider — took its first test flight on Friday, roughly a year after it was first unveiled, AP reports.
Why it matters: The sunrise flight near Palmdale, California offered the first unscripted look at the new bomber, which has been developed under strict security.
Details: Designed by Northrop Grumman, it looks similar in shape to its predecessor, the B-2 Spirit, 20 of which remain in service after being developed in the late 1980s.
The B-21 incorporates the latest advancements in materials, propulsion and stealth technologies to allow it to deliver both conventional and nuclear weapons around the world.
The big picture: The military plans to acquire at least 100 of the planes at a price tag of about $692 million per vehicle.
It's expected to become fully operational in the mid-2020s, bolstering what is already the largest air force in the world.
Go deeper: U.S. military members' personal data being sold by online brokers, study shows
Go deeper