C3.ai's Siebel says AI will anoint new tech giants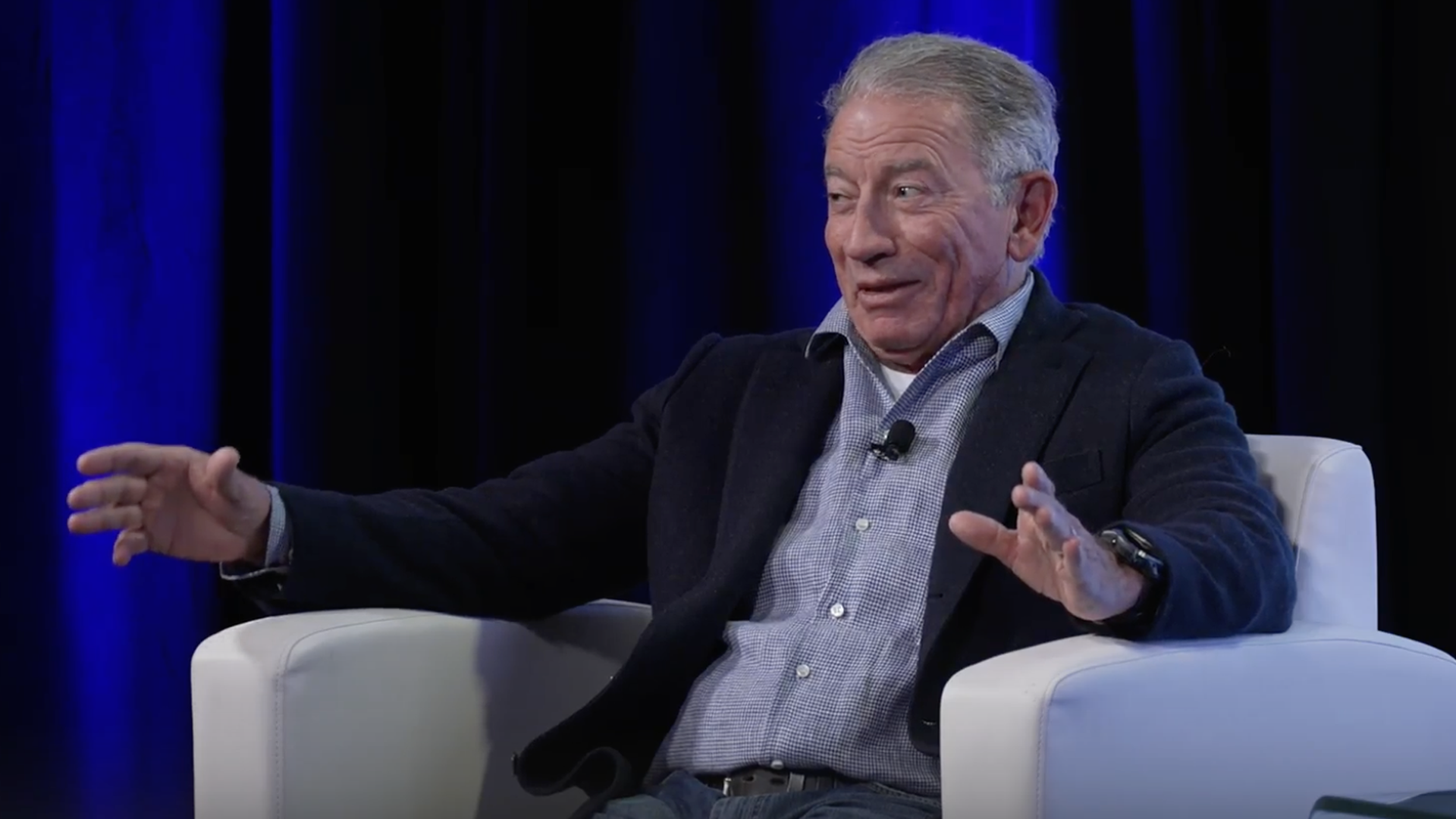 The advent of AI doesn't mean today's AI leaders will dominate the next generation of tech, veteran entrepreneur Tom Siebel said at Axios' AI+ Summit in San Francisco Wednesday.
What they're saying: "It's generally assumed that Open AI or Microsoft or Facebook or Google is gonna win this battle. I don't think there's any reason to believe that at all," Siebel, who is now the CEO of C3.ai, told Axios' Ryan Heath.
The big picture: Siebel cited the industry's previous big transitions, like the arrival of the Web in the '90s and the introduction of the iPhone in 2007, each of which upset the pecking order of tech's biggest firms.
He recalled telling Eric Schmidt in the early 2000s that taking the job of CEO of Google was "the craziest idea I ever heard of," since Yahoo had such a huge market-share advantage at the time.
The intrigue: Siebel also suggested that efforts by large AI providers like OpenAI, Microsoft and Google to invite regulation by the federal government were disingenuous.
"Sam [Altman] and Sundar [Pichai] are playing rope-a-dope with Congress and with the regulatory agencies," he said.
Asking regulators to review gigantic programs whose workings their own creators can't fully explain is "crazy," he added.
The government would do better to try to mitigate "the public health hazard with social media, particularly for young women," he said. "This is serious — let's deal with the problems we have now."
Siebel also questioned Elon Musk's support earlier this year of a call for a six-month pause in work on the most advanced AI models.
"While he wanted everybody else to pause development on generative AI for six months, he was furiously working away developing Grok, which he released to market about eight months later. Well played, Elon."
Go deeper