Virginia Democrats seize statehouse, dashing Youngkin's hopes for GOP takeover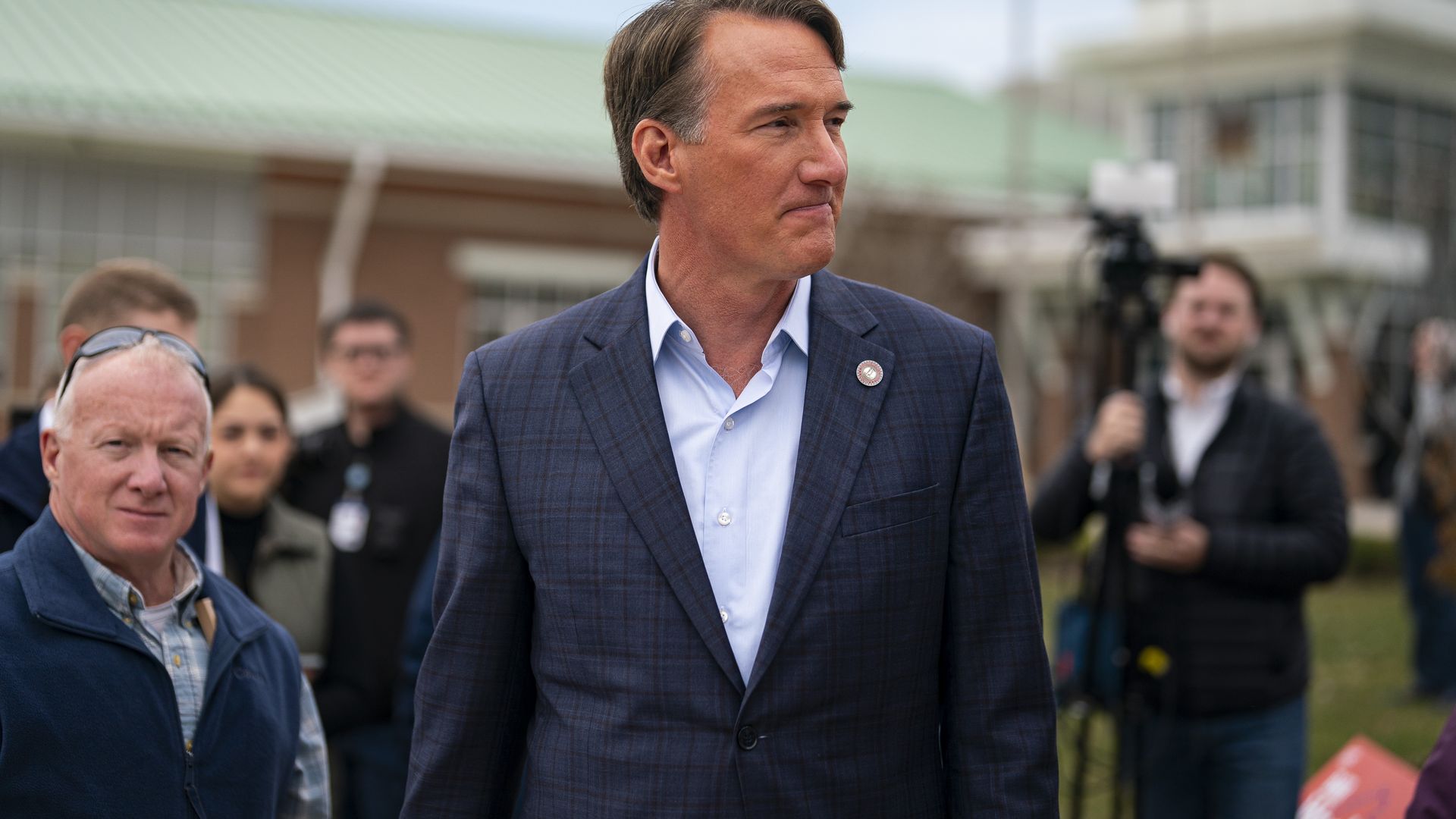 Voters handed Virginia Democrats total control of the statehouse Tuesday, dashing Gov. Glenn Youngkin's hopes of closing out his term with Republican majorities.
Why it matters: A 15-week abortion ban sought by Youngkin is effectively dead, along with an array of other conservative priorities he campaigned on.
By the numbers: Democrats closed out the night with a one-seat majority in both the House of Delegates and Senate, per unofficial results.
What they're saying: "It's official: there will be absolutely no abortion ban legislation sent to Glenn Youngkin's desk for the duration of his term in office, period," Sen. Mamie Locke, chair of the Senate Democratic Caucus, said in a statement.
The other side: "We had hoped for a stronger outcome this evening but are proud of the effort all of our candidates put in to these extremely competitive districts," Youngkin's political director, Dave Rexrode, said in a tweet.
Between the lines: Youngkin's attempts to overcome the GOP's post-Roe headwinds drew national attention, but ultimately fell flat.
Youngkin and most GOP candidates campaigned on a 15-week ban, which they attempted to frame as a "reasonable compromise." Virginia law currently allows abortions through the second trimester, or 26 weeks.
Meanwhile, Democrats campaigned heavily on promises to block any new abortion restrictions proposed by Republicans.
Catch up fast: Republicans had been hoping to maintain momentum from 2021, when the party regained control of the House and Youngkin's victory made him the first Republican to win a statewide election in more than a decade.
Youngkin raised $19 million from GOP mega donors around the country for the effort, was closely involved in recruiting candidates and campaigned extensively around the state.
The big picture: The results don't leave Youngkin much to look forward to during his last two years in office.
Democrats will be able to continue to block most of the legislation his administration and other Republicans propose.
And the national attention he's enjoyed for flipping Virginia in 2021 could wane following this year's defeats.
Editor's note: This breaking news story has been updated with new details throughout.
Go deeper