Crying staff, strippers, filthy poems: New book digs into Bridgewater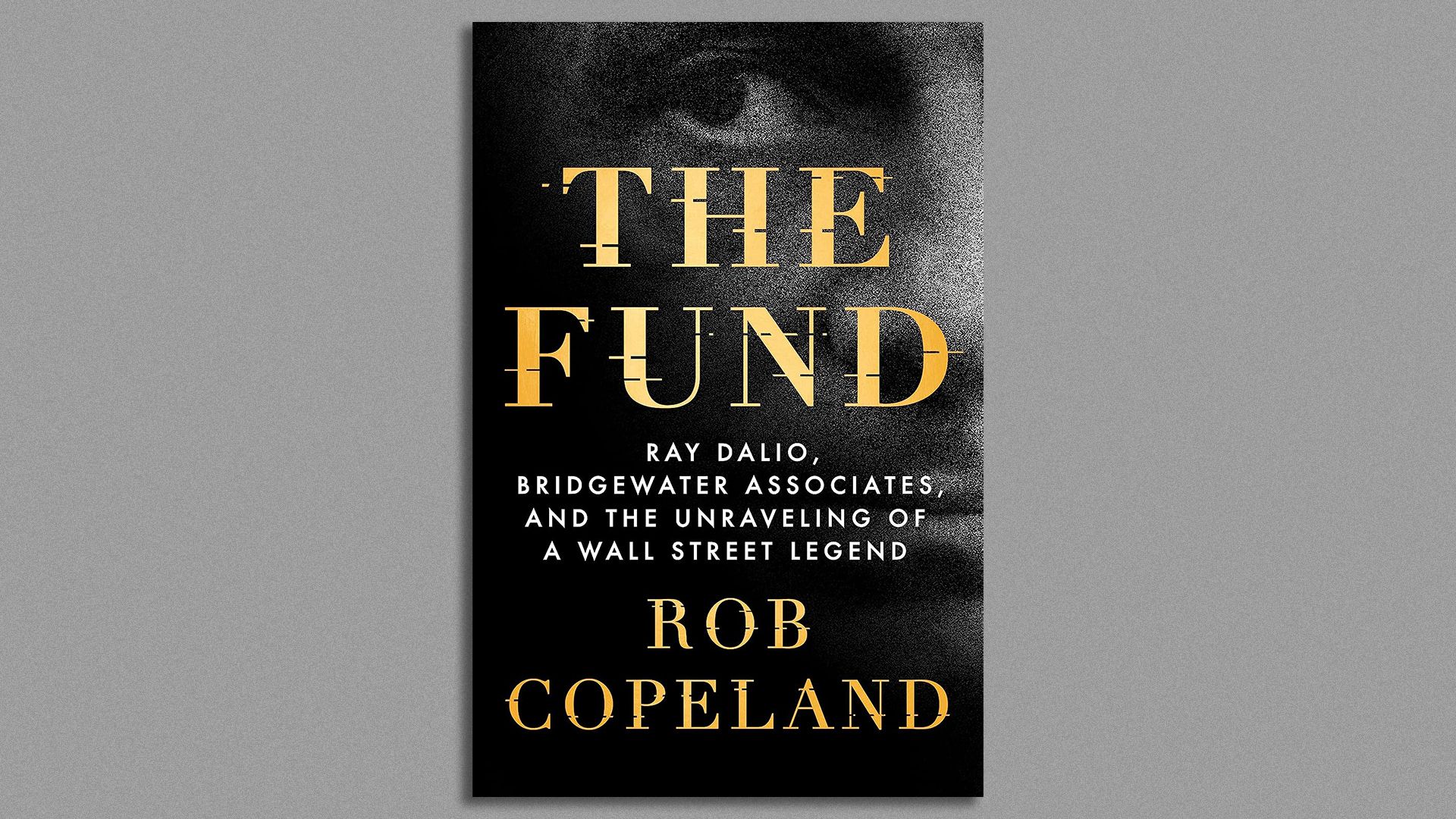 Pity anybody who ever had to work for Ray Dalio. That's the main message of "The Fund," Rob Copeland's definitive history of Bridgewater, the hedge fund that was founded by Dalio and rose to become the largest in the world.
Why it matters: Beyond the fact that Copeland depicts Bridgewater as a terrible place to work, the big question is whether the psychological torture inflicted by Dalio was in any way necessary for the fund's investment returns. Per the book, the answer seems to be a resounding "no."
For the record: Dalio posted his response to the book on LinkedIn, calling it "another one of those sensational and inaccurate tabloid books written to sell books to people who like gossip."
What they're saying: "The metastization and weaponization of The Principles — not investing — appears to have been Ray's main focus for the past decade or so," Copeland tells Axios.
Background: The Principles are Dalio's attempts to codify Bridgewater's rules and procedures — and to become a global thought leader in the process.
Thought bubble: Copeland has done a magnificent job reporting what happens inside Bridgewater, almost none of which seems to be related either to investing the fund's money or even raising new funds from investors.
One fun fact, not previously reported: Bridgewater briefly employed Larry Culp, in between his stints running Danaher and GE. Culp was fired in late 2015 for speaking a little bit too frankly to Dalio.
Bridgewater's investment technique, however, remains a mystery.
Flashback: "One stylized model for thinking about Bridgewater is that it is run by the computer with absolute logic and efficiency," wrote Bloomberg's Matt Levine in 2016. "In this model, the computer's main problem is keeping the 1,500 human employees busy so that they don't interfere with its perfect rationality."
Reality check: Per Copeland's book, published Tuesday, there's no indication that Bridgewater uses ultra-sophisticated quantitative techniques to invest its money, a la Rentec.
Bridgewater hired legendary AI computer scientist David Ferrucci, for instance, who was under the impression that he would be working on economic modeling. Instead, he was put to work developing an app version of Dalio's Principles — and never worked on investing at all.
The intrigue: "Bridgewater's heft should have made it the ultimate whale, sending waves rolling every time it adjusted a position," writes Copeland. "Instead the firm's footprint was decidedly minnow."
The intrigue about why Bridgewater was so hard to see — featuring cameos from Bill Ackman, Dan Loeb, Jim Grant, and Madoff fraud detector Harry Markopolos — is excerpted in detail in the NYT.
The bottom line: Dalio and Bridgewater seem to have been very good at hiring strippers, reducing employees to tears, inducing suicidal thoughts, and reciting filthy poems, per the book.
Dalio was also very good at raising well over $100 billion of institutional capital, and was arguably the first person to try to create a hedge fund that focused more on reducing risk than on maximizing returns.
How he invested that capital, however, remains unknown.
Go deeper