Climate "loss and damage" fund makes its way to COP28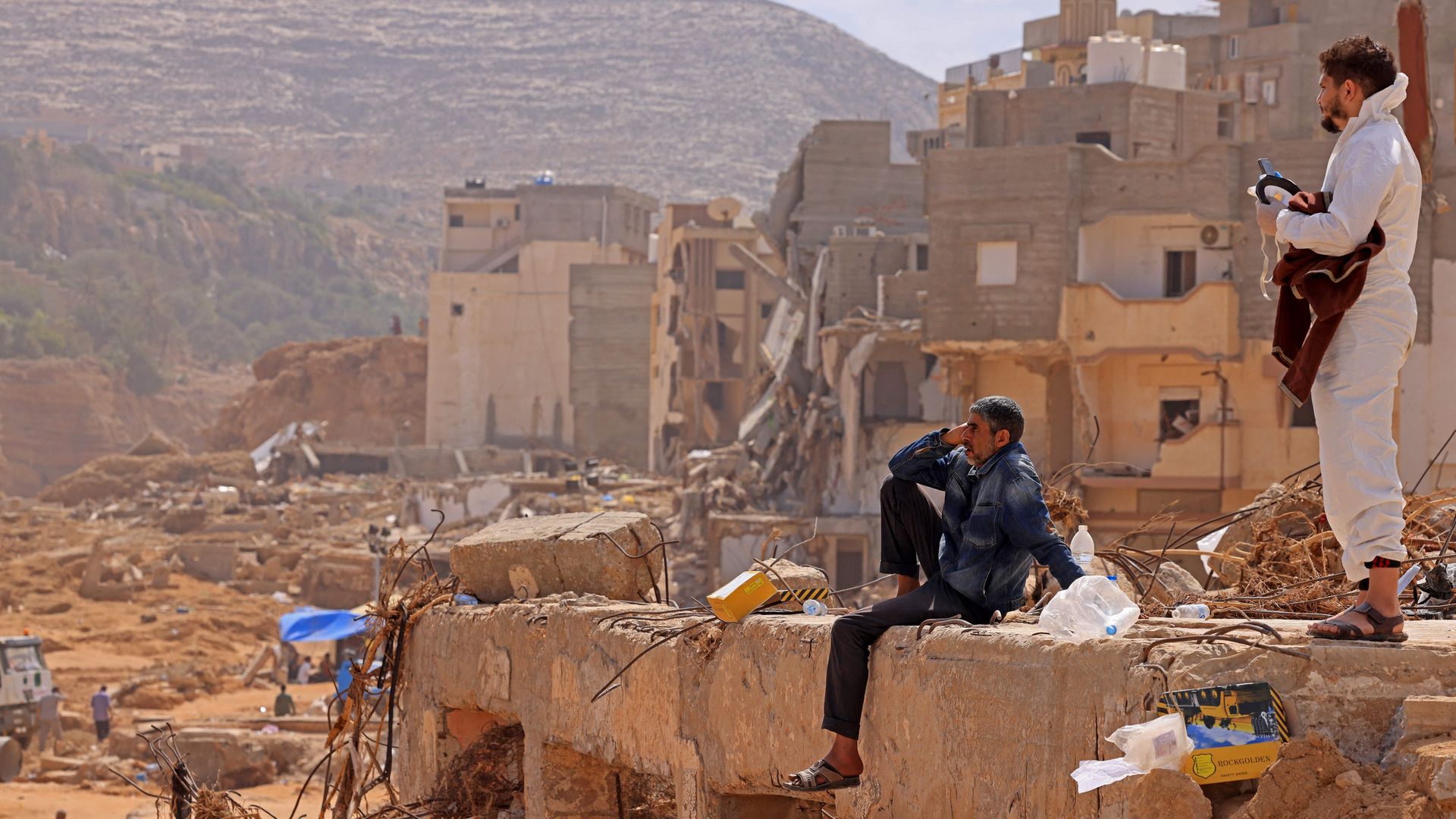 Negotiators succeeded this weekend in cobbling together details for a fund that would steer money to developing nations hardest hit by climate change.
The big picture: The "loss and damage" fund ranks high atop the topics that deeply divide countries as the next United Nations climate summit nears in Dubai in late November.
The fund, first approved at COP27 in Egypt last year, seeks to enable nations to move money from wealthier countries most responsible for global warming to those that are already suffering the worst consequences.
Developing countries, along with many industrialized countries, view the issue of loss and damage through a climate justice lens.
The Abu Dhabi confab — itself a last-ditch, emergency session after a similar meeting ended without resolution late last month — accomplished a key objective. A consensus of countries agreed on where to house such a climate bank account and certain provisions that would put it to work.
Zoom in: The incoming presidency of the climate talks, chaired by the United Arab Emirates, has a working fund as one of its top goals for the climate summit, also known as COP28.
The intrigue: The committee meeting was not without its drama. On the first day, developing countries made a key concession by being willing to stand up the fund within the World Bank — where the U.S. and other wealthy nations have more influence — rather than construct a new, standalone entity.
In an unusual move, after the agreement was gaveled through, the U.S. noted its disagreement with the consensus outcome.
From the U.S. point of view, industrialized countries have no obligation to put money into the fund, nor do they need to add more (or less) compared with other countries.
Yes, but: There is no language in the agreement that puts binding spending requirements on the U.S. or any other nation.
What they're saying: "We regret that the text does not reflect consensus concerning the need for clarity on the voluntary nature of contributions," a State Department official said in a statement.
The U.S. also seeks to have multiple sources of money available to tap for the fund, from grants and concessional loans to money from carbon pricing and markets, the official stated.
What's next: Some observers noted the tumultuous talks on loss and damage could set the stage for a potentially rough COP28.
Rachel Cleetus of the environmental group Union of Concerned Scientists told Axios there is a "lack of goodwill" after developing countries relented on the World Bank issue at the loss and damage talks, only to have the U.S. (the world's biggest historical emitter of greenhouse gases) object at the end.
"This was an unnecessary blow, to undermine trust, undermine goodwill by making these negotiations reach such a bitter finish at the end there," she told Axios in an interview.
Go deeper