ER visits for kids with gun injuries doubled during the pandemic, study finds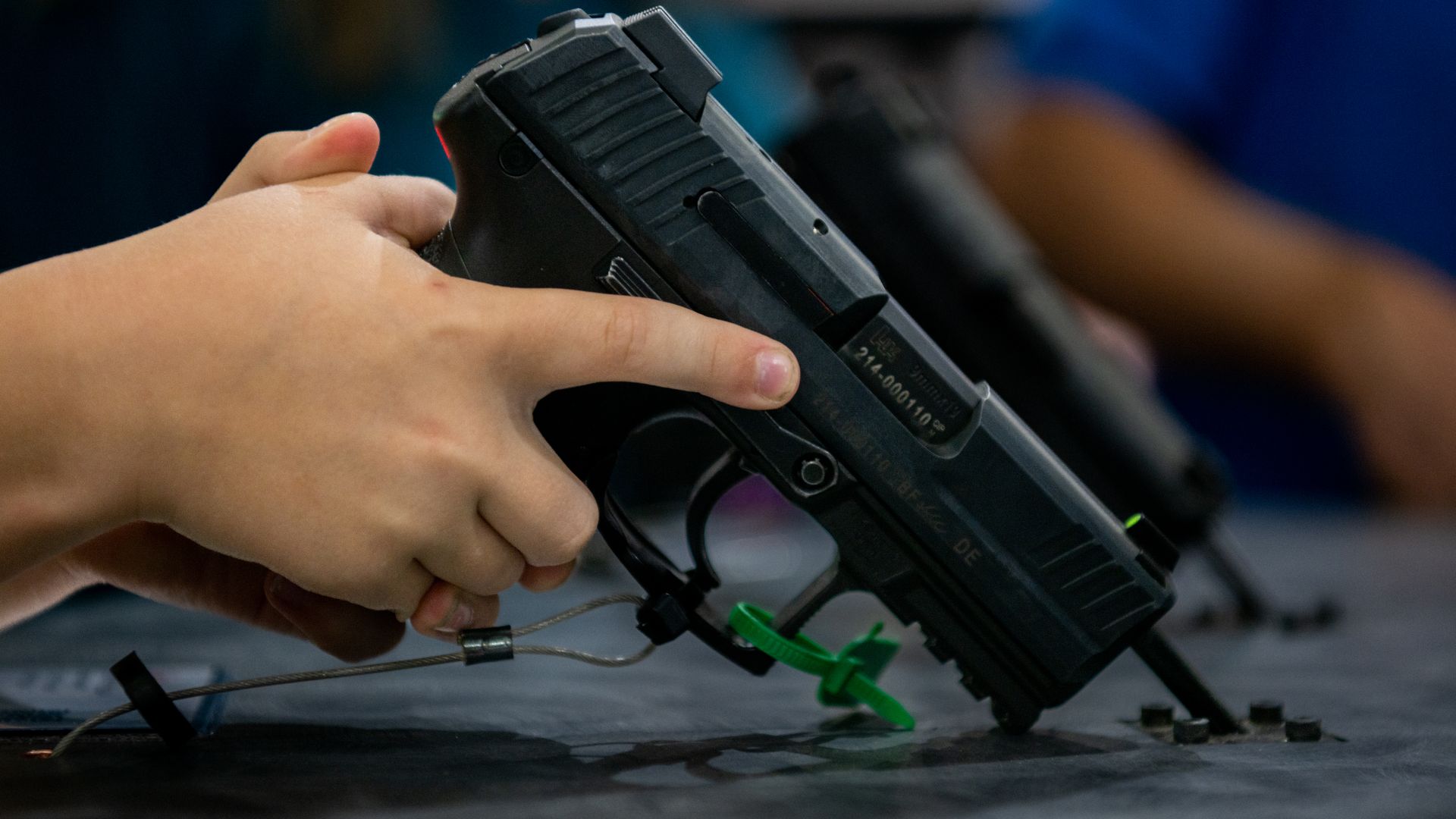 Emergency room visits for firearm-related injuries among children doubled during the coronavirus pandemic, according to new data published on Monday in the journal Pediatrics.
Why it matters: The data reinforces prior research showing that firearms in 2020 surpassed motor vehicle accidents to become the leading cause of death for kids one and older in the U.S. and that gun deaths among kids hit a new record high in 2021.
How it works: The researchers looked at firearm emergency visits by children under the age of 18 at nine U.S. hospitals between January 2017 to February 2020 and compared them to visits between March 2020 to November 2022.
The hospitals, which participate in a research network funded by the Department of Health and Human Services, saw 694 firearm-related visits before the pandemic and 1,210 during it, the researchers found.
During the pandemic, the hospitals saw an average of 36 gun-related injuries in children every 30 days, which was double the pre-pandemic average of 18 over 30 days.
Emergency room gun deaths among kids also jumped 3.1% during the pandemic.
Of the 1,904 visits analyzed in the study, older teens between the ages of 15 and 17 years old accounted for 52.3% of visits, and the injuries occurred overwhelmingly in males (80%).
Almost two out of three firearm visits were by Black children, while two out of three were also by youth from high-poverty and low-income neighborhoods.
Visits among 10- to 14-year-olds and females also jumped beyond expected rates.
What they're saying: "Increases in firearm injuries across socioeconomic groups indicate that no child in the U.S. is immune to the growing risks of firearm violence," said lead author Jennifer Hoffmann, a pediatric emergency medicine physician at Ann & Robert H. Lurie Children's Hospital of Chicago.
Hoffmann said additional gun regulations are needed to curb additional firearm injuries and deaths among kids, calling specifically for child access prevention laws.
The laws would hold firearm owners criminally liable if a child can or does access a firearm. Access prevention laws are statistically associated with a decrease in firearm-related homicides committed by juveniles.
The big picture: So far this year, 1,462 children between the ages of zero and 17 have been killed by firearms in the U.S., while another 3,989 were injured, according to the Gun Violence Archive.
Beyond direct deaths and injuries, many other kids and teens have witnessed gun violence or have been threatened with a firearm. Both can cause post-traumatic stress disorder, anxiety and other mental, behavioral and physical health challenges.
Go deeper: America's highest gun death rates are in the South
Go deeper