Rival private equity firms in rare legal escalation over fraud allegations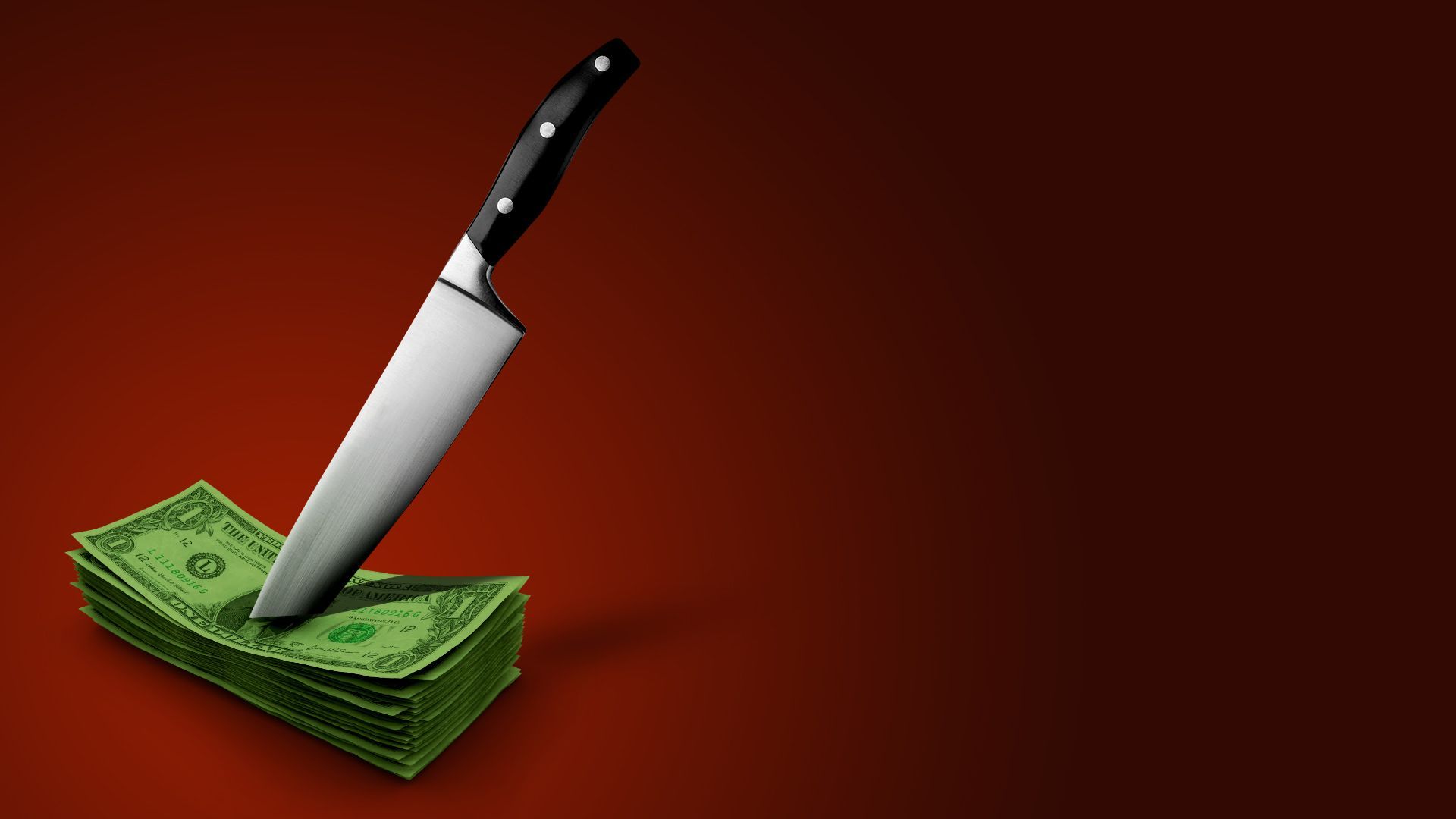 Audax Group has fired back at rival private equity firm H.I.G. Capital, accusing H.I.G. of instigating a "Stalinist show trial."
Driving the news: Boston-based Audax has filed a countersuit against Miami-based H.I.G., just weeks after H.I.G. sued Audax for fraud.
Why it matters: This is a rare case of legal escalation between private equity firms, which typically try to settle these matters quietly in boardrooms instead of loudly in courtrooms.
Particularly because Audax's countersuit, like H.I.G.'s original claim, threatens to "pierce the corporate veil" in a way that could enable successful litigation against other private equity firms (both by each other, and by smaller shareholders).
What's old: The dispute stems from H.I.G.'s 2022 purchase of a majority stake in telecom software company Mobileum from Audax.
The deal was valued at $915 million, inclusive of a $100 million equity rollover by Audax.
H.I.G. alleges that Audax engaged in "systemic fraud" to inflate Mobileum's revenue, thus tricking H.I.G. into overpaying by around $250 million.
What's new: Audax denies the fraud allegation, and argues that H.I.G. breached its contract with Audax (i.e., the limited partnership agreement through which Audax remained a minority shareholder in Mobileum).
For example, Audax says it was not consulted on major business decisions, including the hiring and firing of C-suite executives, despite holding two Mobileum board seats.
It also argues that H.I.G. inappropriately formed a special committee — made up exclusively of H.I.G. executives — to investigate the alleged accounting fraud, despite audax's contractual right to have representation on that committee.
Sure, it sounds silly that H.I.G. should include Audax on an investigation of alleged fraud by Audax, but if that's what the contract said... At the very least, it seems Audax believes that a special committee should have been led by outsiders or, if led by H.I.G., then funded by H.I.G. instead of by Mobileum.
What they're saying: In its complaint, Audax writes: "Through its mismanagement, H.I.G. promptly ran what was a high-performing business into the ground. Instead of taking responsibility for its mistakes and working to fix them, H.I.G. sought to shift the blame to Audax for the results of H.I.G.'s own incompetence."
Audax wants its $100 million back, plus possible damages.
An H.I.G. spokesman called Audax's countersuit "baseless," and added: "The fraud allegations that led to the formation of the special committee were raised by a long-time Mobileum employee and implicated Audax, making it inappropriate for Audax to sit on the special committee investigating the matter. Despite the damage done by Audax and its agents at Mobileum, H.I.G. Capital has made numerous positive changes and the fundamentals of the business remain sound."
The big picture: Rather than suing the company itself, or board directors as agents of the companies, the firms are directly suing each other and each other's executives as agents of the firms themselves.
It's almost exactly what the "corporate veil" was designed to protect against, and for years has been used by private equity as a shield against liability for bad behavior (intentional or not).
The bottom line: Neither side sounds like it has any interest in backing down, regardless of the broader consequences.
Read Audax's countersuit:
Go deeper