Obama says "nobody's hands are clean" in Israel-Hamas war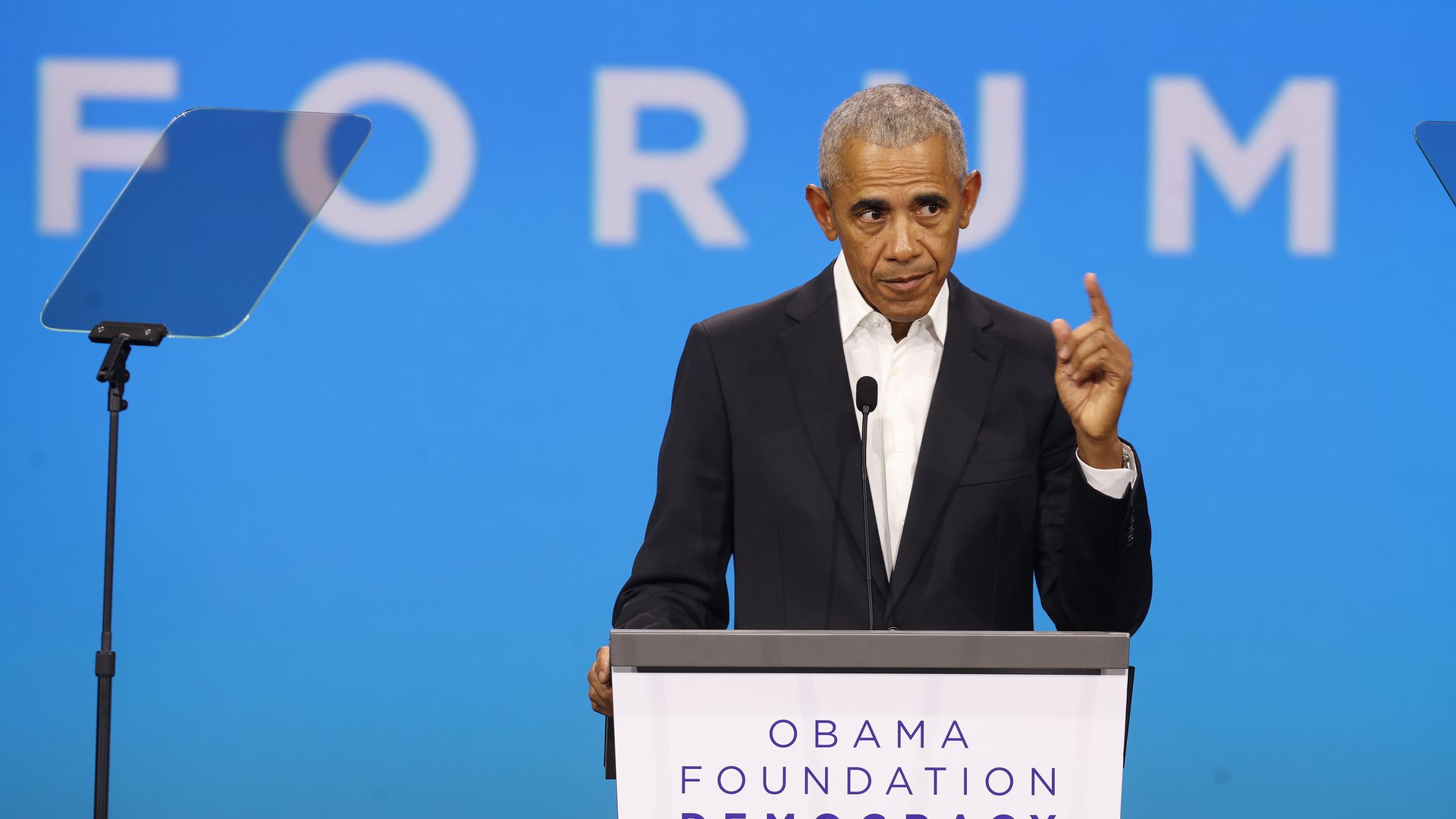 Understanding the complexities of the lead-up to the Israel-Hamas war is required in discussing the conflict, former President Barack Obama said.
The big picture: "You have to admit that nobody's hands are clean, that all of us are complicit to some degree," he said during a Pod Save America interview, a show hosted by aides of the former president.
The full interview will be released on Nov. 7.
What's happening: "If there's any chance of us being able to act constructively, to do something, it will require an admission of complexity and maintaining what on the surface may seem contradictory ideas," he said.
"That what Hamas did was horrific and there's no justification for it. And what is also true is that the occupation and what's happening to Palestinians is unbearable."
In the interview clip, Obama also touched on the significance of recognizing anti-Semitism in the response to this conflict, as well as the Palestinians without any connection to Hamas' actions who are dying as a result of the war.
Obama urged Americans to speak to people whose opinions differ from their own, especially outside of social media.
"I would rather see you out there talking to people, including people who you disagree with," he said.
"If you genuinely want to change this, then you've got to figure out how to speak to somebody on the other side and listen to them and understand what they're talking about."
Context: Last month, Obama said an Israeli ground operation in Gaza could "backfire," affecting Israel's security in the future and eroding global support for the country.
Go deeper: Obama: Israeli operation in Gaza may "backfire" if civilians aren't protected
Go deeper