How to host an HGTV-worthy holiday gathering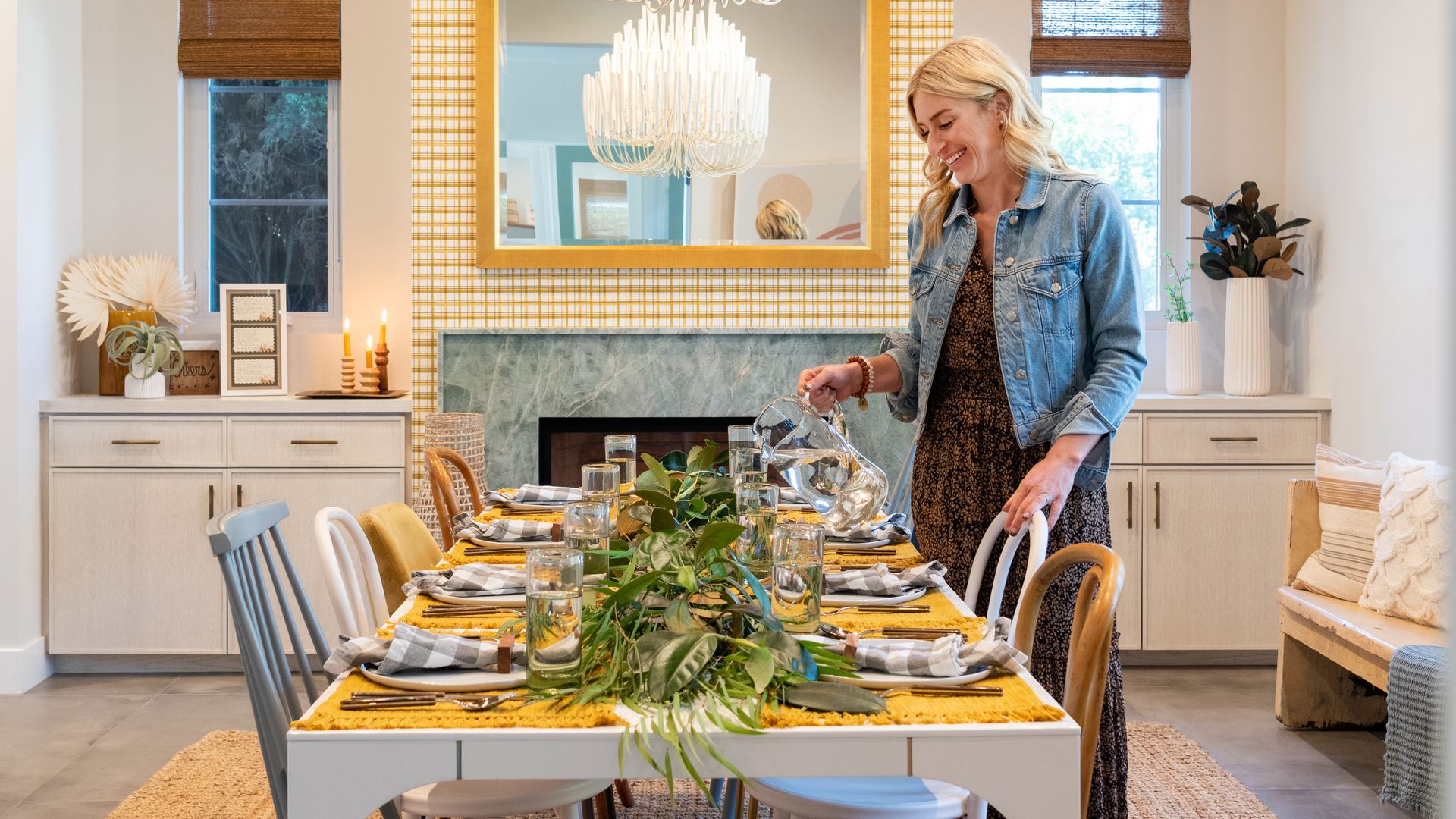 'Tis the season for more people to crowd into your home.
Why it matters: Planning is key to avoid added stress around the holidays. So we asked HGTV's Jasmine Roth about her holiday hacks and ideas for being a host extraordinaire.
Here's what she says.
🛏 Be a guest in your own home. If you have a guest room, stay in it for a night before everyone arrives. You might realize you need a phone charger, hooks for towels or a warmer blanket.
📱 Include guests in the plans. Fire up the group chat sooner rather than later to coordinate schedules. Closer to the event, share menu ideas and make a grocery list. Guests can add snack requests, or volunteer to take charge of one meal if they're staying an extended period of time.
🌲Decorate with foliage. You can forage branches from your yard and lay them across the table for a trendy, fuss-free tablescape. Add cloth napkins and taper candles to elevate things a touch.
⏲ Cook ahead of time. Pick menu items like make-ahead taquitos or a hearty soup that can easily be warmed in the oven or thrown on the grill. Pre-make a signature cocktail and an easy appetizer that you can set out right before guests arrive.
🖍 Have a kids' activity. You can set up a coloring station at the kids' table, or hand each little one a goody bag. Parents will be relieved, and the kids will be entertained.
🥡 Make to-go boxes. Get some themed Tupperware and pack up leftovers for guests to take home.
Go deeper