How to interpret mortgage rates you see in headlines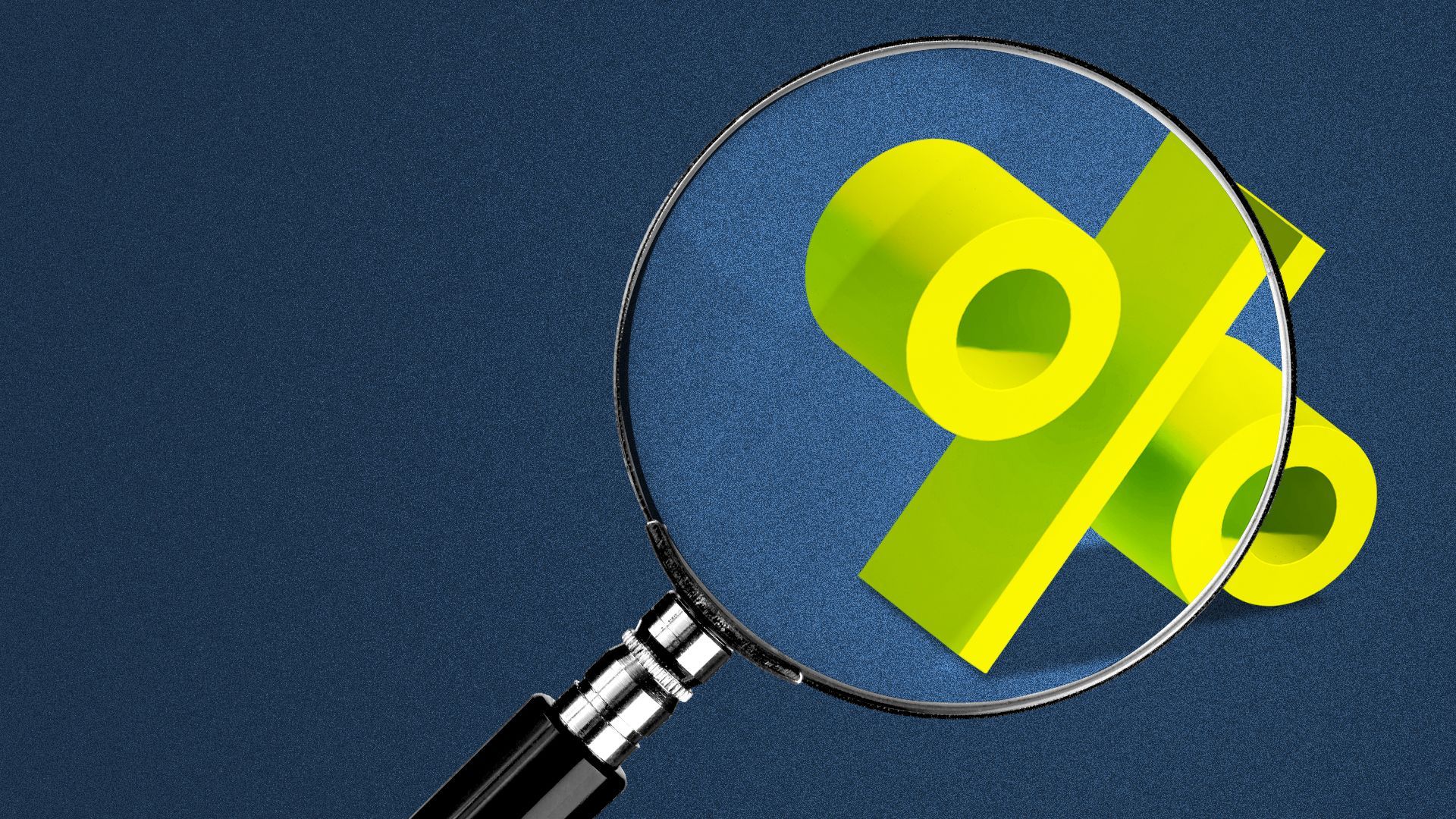 Mortgage rates hit above 8% recently, according to Mortgage News Daily, but that might not be the whole story.
Why it matters: The rates you see online are just averages. "Averages always mean there's something better and something worse," says Melissa Cohn, who's been in the business 40 years.
What's happening: Mortgage rate averages vary by source because each source uses different methodologies.
"These national averages give us a good sense of the direction, but they're not very good at telling us the actual rate," Cohn says.
Zoom in: Freddie Mac analyzes the mortgage rates offered to borrowers who put 20% down and have excellent credit — submitted by loan officers from various lenders.
Meanwhile, Mortgage News Daily analyzes applications across lenders daily, and adjusts rates to account for buy-downs.
The applications they analyze are borrowers with 760+ credit scores and 25% cash down.
"The result is a single rate that corresponds to the effective rate that a top-tier borrower/scenario is most likely to see on the same day it's published," Matt Graham of Mortgage News Daily tells Axios.
What they're saying: Mortgage News Daily is "more of a true average than what you get from Freddie Mac," Donny Kirby, president of Clear Point Home Loans, tells Axios.
Yes, but: Mortgage rates change constantly, and the swings are big right now. Rates have changed as much as half a point in a single day, Kirby says.
Kimber White is on the National Association of Mortgage Brokers. In the last three weeks he's seen some rates yo-yo from the high 6s to more than 8%.
Be smart: Rates hinge on many factors, including how much each lender wants profit from your transaction. "Every lender has a margin they're trying to make," Kirby says. And lenders pass that margin, narrow or wide, onto their customers.
Bottom line: If you're applying for a mortgage, it's fair to use 8% as your base rate, Loan Pronto founder Roger Moore says.
Rates will hover in this range the rest of 2023, and likely won't drop in the first half of 2024, he says.
Go deeper