Medicare cuts doctor and hospital payments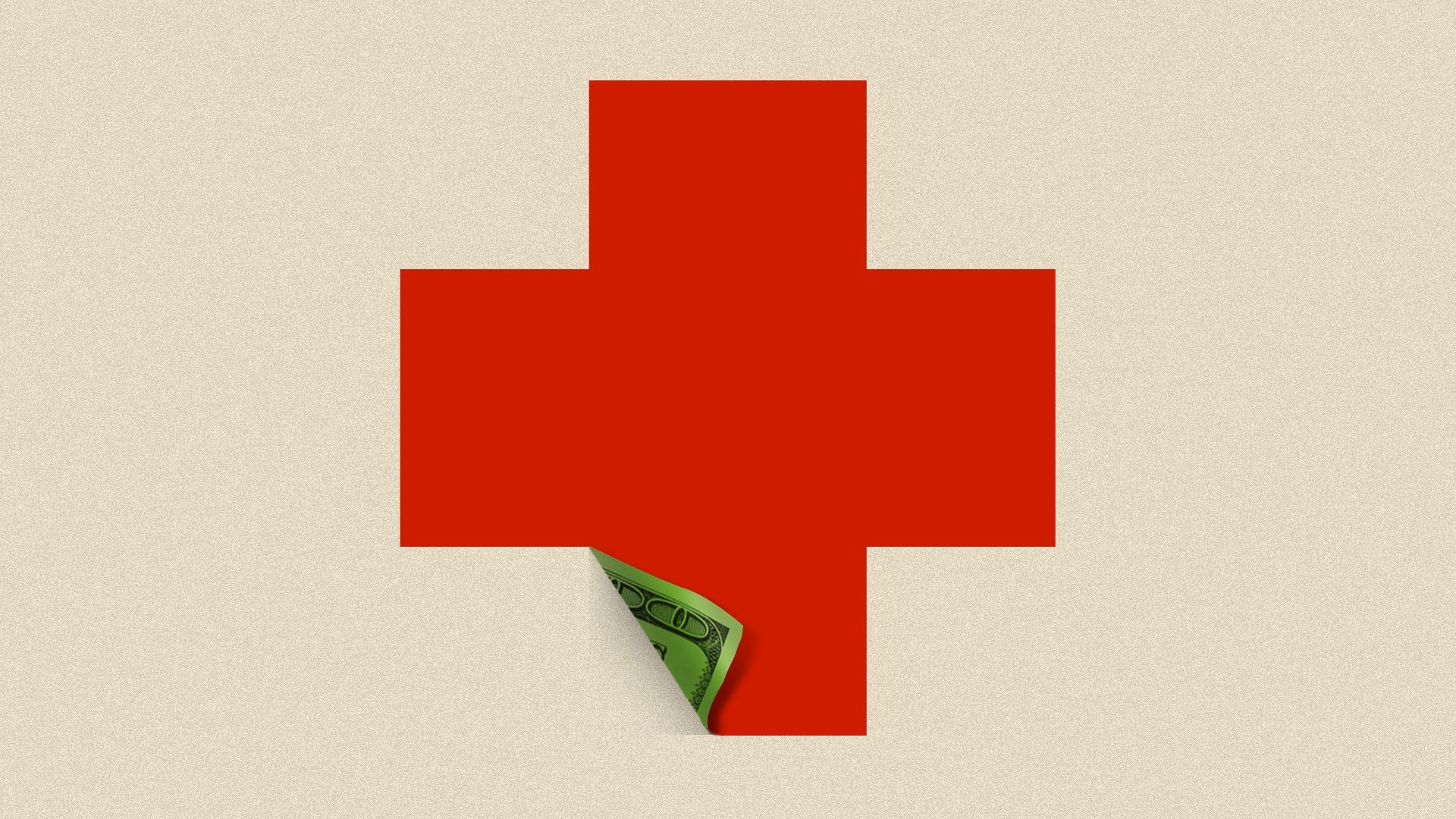 Medicare administrators served doctors and hospitals a pair of big payment cuts late Thursday.
The big picture: Doctors will see a 3.4% decrease to a key factor determining their base Medicare pay next year, officials announced in a final rule. That's virtually unchanged from what administrators proposed this summer.
Medicare will also cut payment for many hospital outpatient services starting in 2026 in order to reimburse safety-net hospitals that were hit by earlier cuts to a discount drug purchasing program that the Supreme Court deemed illegal.
The hospital pay cuts will amount to $7.8 billion over an estimated 16 years, officials said. Hospitals affected by the cuts to the drug discount program will get one-time lump sum payments totaling $9 billion.
What they're saying: The hospital repayment policy "erodes the ability of hospitals to deliver lifesaving services that patients depend on, especially in rural areas where many hospitals are already struggling to survive," Chip Kahn, CEO of the Federation for American Hospitals, wrote in a statement.
Doctors are equally upset with their lot. The American Medical Association called the final physician payment plan "a recipe for financial instability." The Medical Group Management Association accused it of "dangerously impeding beneficiary access to care."
Providers lobbied against both policies for months, saying the cuts would wreak havoc on a health care system already facing high inflation and labor costs.
Yes, but: Providers did get some wins in the finalized policies.
Medicare will start hospital payment cuts a year later than originally proposed in response to stakeholder comments, officials said in a fact sheet. Medicare will also extend several telehealth provisions for doctors.
Additionally, family physicians say they'll gain from the full implementation of a new billing code that will increase payment for complex patient office visits.
What's next: Providers could still get a reprieve if Congress steps in to delay or ease scheduled payment cuts before the end of the year.
Professional associations didn't waste any time asking for help after the final rule came out. "Congress has to act to stop these cuts," American Medical Group Association CEO Jerry Penso said in a news release sent immediately after the payment rule dropped.
FAH's Kahn also hinted that hospitals may take legal action against the safety-net hospital repayment plan, calling it a "decision to brush aside the Medicare statute."
Worth noting: In a separate rule also released Thursday, Medicare finalized a 3.1% increase to hospital outpatient and ambulatory surgical center rates for 2024.
Go deeper