Small islands warn larger economies: climate change "will come for you"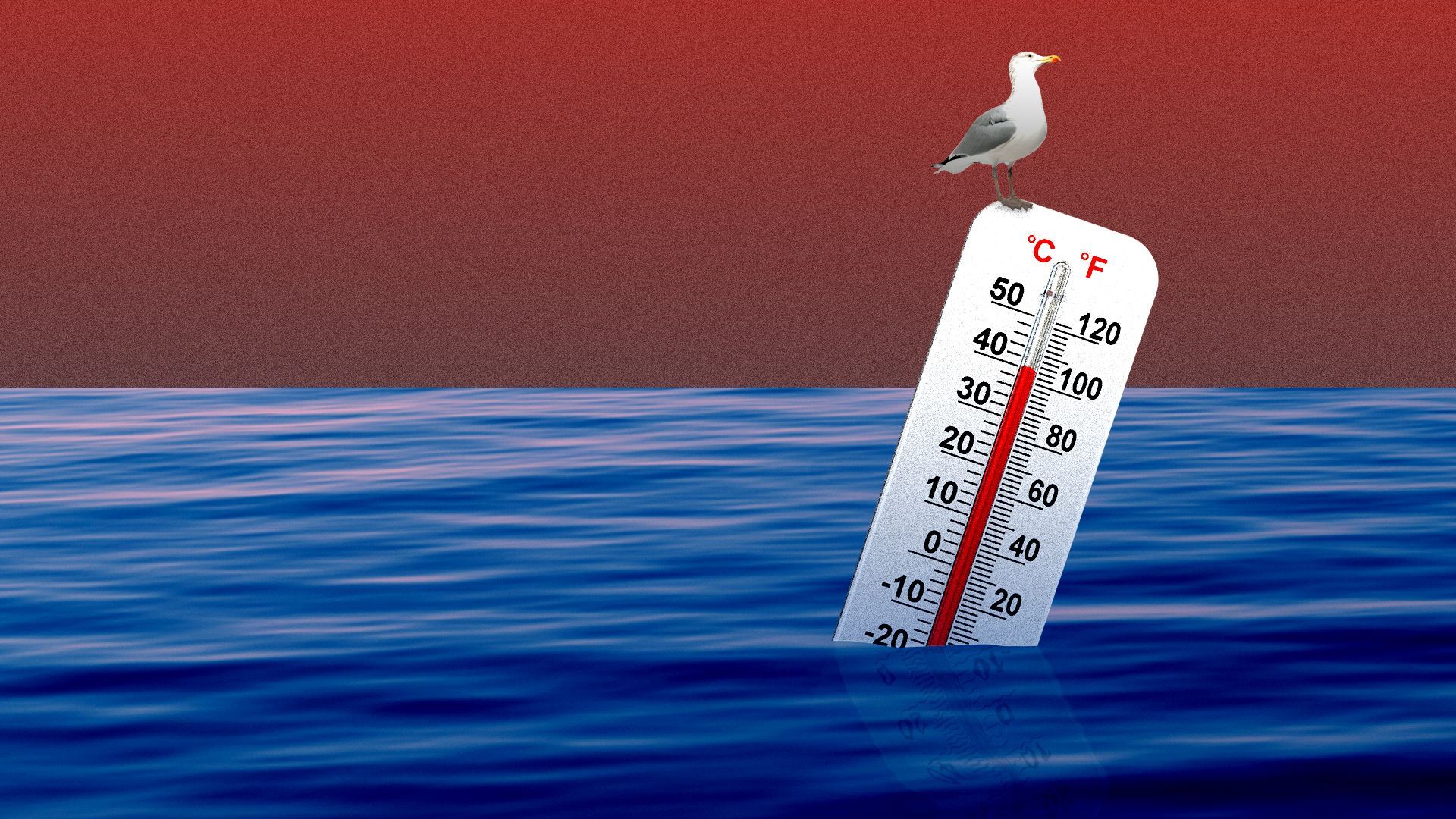 Ambassador Pa'olelei Luteru, chair of the Alliance of Small Island States (AOSIS), has a message for larger, wealthier countries ahead of the UN climate summit later this month.
The big picture: Luteru, who is Samoa's ambassador to both the UN and the U.S., knows something about climate change that many other climate diplomats don't. Climate impacts the small island countries are experiencing now will eventually affect even the wealthiest nations.
What he's saying: "I can guarantee it will come for you, too," barring effective actions to cut emissions, Luteru told Axios in an interview. "By helping small island developing states, you are helping everyone."
The ambassador chairs a coalition of some of the most climate-vulnerable countries in the world, particularly to sea level rise and stronger tropical cyclones.
For this group of nations, holding global climate change to 1.5°C above preindustrial levels through the end of the century is a matter of survival.
However, currently the world is on pace for warming by at least 2.4°C (4.32°F) compared to preindustrial levels, which could lead to enough sea level rise to submerge large parts of his country.
Between the lines: Luteru discussed the alliance's goals heading into the COP28 summit in Dubai.
He noted that geopolitics will come into play in these talks, more than at past climate meetings. This is especially true when climate finance is concerned, a top agenda item in Dubai.
The ambassador said the conflicts in Ukraine and Israel are taking some focus away from climate change and may be a "distraction," particularly given the billions these conflicts are diverting.
Typically, AOSIS teams up with other blocs of countries pushing for shared goals at climate summits.
In advance of COP28, AOSIS has been working especially closely with the EU, and there is the possibility that other partnerships will be formed as well, he said.
Go deeper