Passengers sue Alaska Airlines over pilot's attempt to cut engines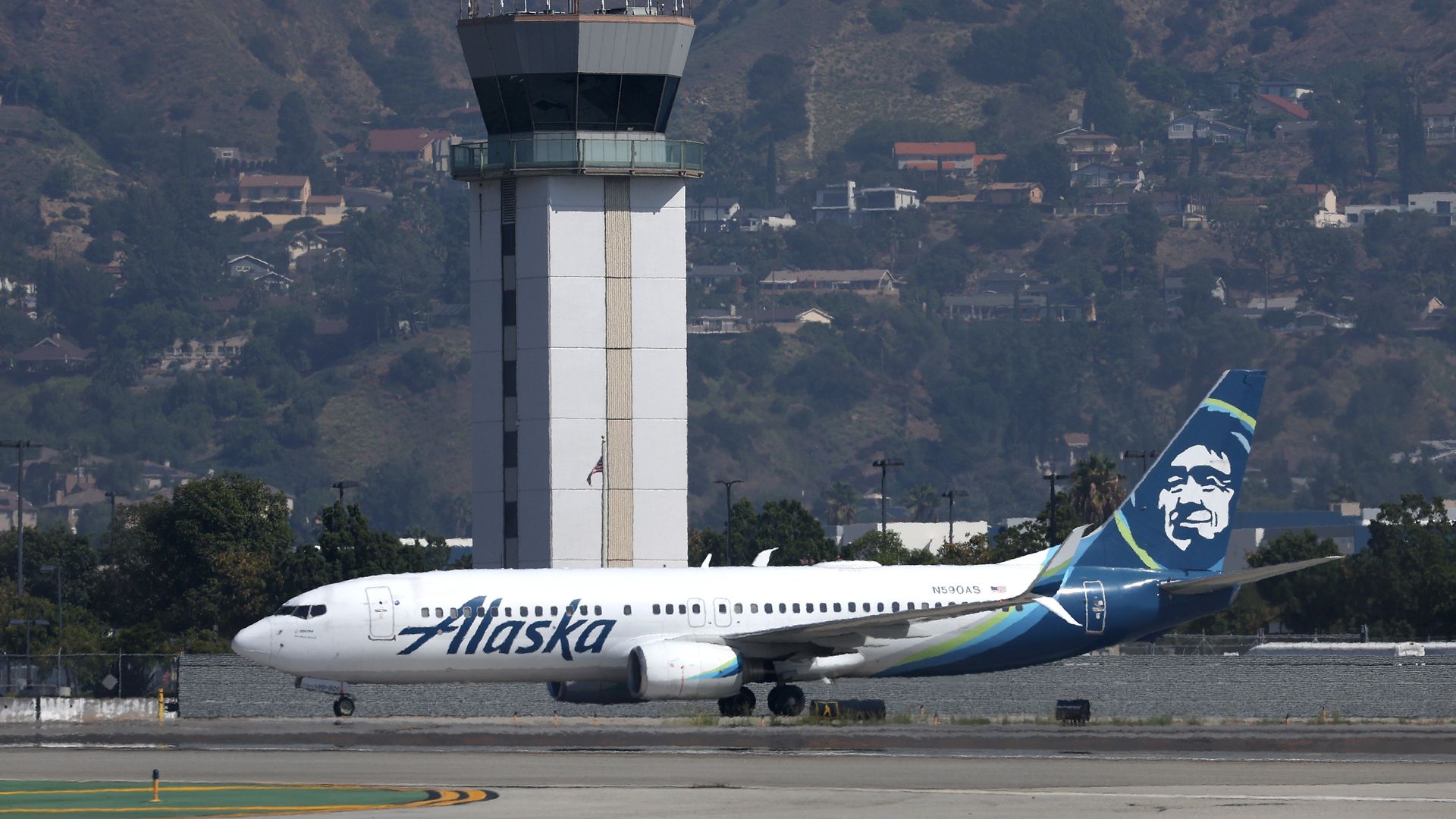 Three passengers filed a lawsuit against Alaska Airlines on Thursday after an off-duty pilot in October attempted to cut off a plane's engines mid-flight.
Driving the news: The passengers said in the lawsuit that they have suffered from emotional distress from the incident, including insomnia, anxiety and flashbacks, according to a copy of the filing made available by the law firm representing them.
The passengers — Matthew Dolan, Theresa Stelter and Paul Stephen — also allege the airline breached flight safety guidelines by allowing the off-duty pilot to ride in the cockpit.
The flight in question — Alaska Airlines flight 2059 from Everett, Washington, to San Francisco — was operated by the airline's affiliate Horizon Air, which was also named in the suit.
What they're saying: Alaska Airlines said in a statement Friday that it is reviewing the complaint.
"The pilots and flight attendants operating Flight 2059 responded without hesitation to ensure the safety of all onboard," the airline said in the statement. "We are incredibly proud and grateful for their skilled actions."
Catch up quick: Joseph David Emerson, 44, was charged with 83 counts of attempted murder for attempting to cut the engines mid-flight.
Emerson was subdued and the flight was safely diverted to Portland.
He later said that he was suffering from depression and lack of sleep, and that he had taken psychedelic mushrooms before the flight.
Details: Neither Alaska Airlines, nor Horizon Air have said what measures they took to question or screen Emerson before the flight, the Stritmatter Firm, who is representing the passengers, said in a release.
Pilots who ride in the cockpit's extra seat could be called upon in an emergency, and the airlines should have taken steps to ensure Emerson could pilot the flight in an emergency, the release said.
The plaintiffs are seeking damages and a public explanation from the airlines as to why "they did not apply rigorous pre-flight security screening," the press release stated.
Editor's note: This story was updated with a statement from Alaska Airlines.
Go deeper