FTX founder knew he should not use customer funds: Prosecution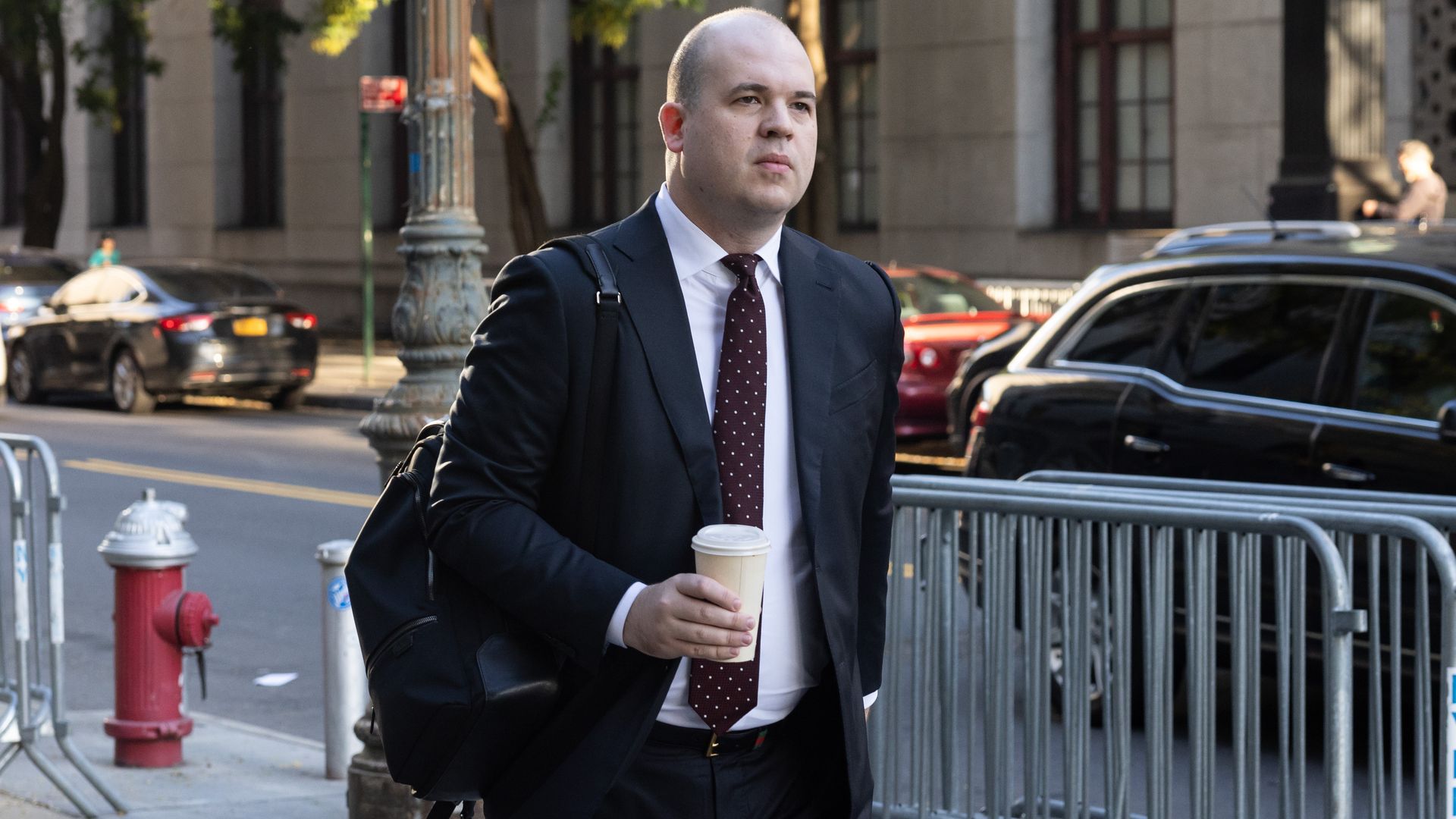 The prosecution began closing arguments in the trial of Sam Bankman-Fried Wednesday by stating an unchallenged fact: roughly $10 billion of customer funds had gone missing from FTX.
Why it matters: Jurors could decide as soon as Thursday whether the fallen founder of the cryptocurrency exchange is criminally responsible for one of the "biggest financial frauds in American history," or was just asleep at the wheel during a series of unfortunate mistakes.
What they're saying: "The core dispute in this case is whether the defendant knew taking the money is wrong," assistant U.S. attorney Nicolas Roos told the court.
"This is not about complicated issues of cryptocurrency ... It's about deception. It's about lies. It's about stealing. It's about greed."
Zoom in: He repeatedly drew jurors attention to public statements by SBF that Roos contended to be self-evident lies.
Customers and investors would have run away, he said, if they knew the truth about FTX and the company it sprang from, SBF's hedge fund Alameda Research.
Forensic analysis of FTX's accounts showed a consistent gap between what customers had deposited and what the exchange actually had available at any given time.
The difference grew from hundreds of millions to then billions of dollars, going back to 2021.
On the stand, Roos recounted, the defendant blamed these shortfalls on messy accounting. "Gimme a break. That's a lie," Roos said. "You know he knew exactly what was going on, and he knew it was wrong."
While SBF testified that he thought it would have been permissible for his hedge fund to borrow FTX customers' dollar and euro deposits, he said he had no idea it ever had, not until late 2022 when the companies were already unraveling.
"That's just simply not remotely credible," Roos said.
The intrigue: The defense does not dispute that Alameda was borrowing from FTX and making use of the funds off the exchange.
In fact, SBF testified Friday, any customer on FTX with adequate collateral could have done the same — saying they could have used the funds to "buy muffins" or anything else.
But, but, but: That was a lie, according to Roos.
He presented evidence Wednesday from FTX user documentation that specifically noted that lines of credit could not be withdrawn from the exchange.
Roos contended that this was one of many special privileges Alameda enjoyed with the exchange, which SBF intentionally hid from customers and investors.
He drew attention to a 2019 tweet from the defendant that said Alameda did not, in fact, have any special rights.
"The reason he made these public statements is to conceal what he was doing, because he knew what he was doing was wrong," Roos said.
Meanwhile, Roos sought to draw jurors' attention to the defendant's contrasting demeanor on the witness stand.
Under examination by the defense, SBF appeared confident and capable of recalling complex matters related to his business at both FTX and Alameda, Roos said.
Under examination by the prosecution, however, SBF said his memory failed him 140 times, by Roos's count.
The prosecutor called him a different person under cross-examination. "He approached every question like up was down and down was up," Roos said.
The heart of the matter: The only person who held positions of responsibility, at the same time, over both FTX and Alameda, was SBF.
No one else, in Roos's telling, was in a position to coordinate the alleged misappropriations and its cover-ups.
Scene from the court: Roos delivered his summation of the case in a confident voice, driving home his key points with big gestures and highlighting key pieces of evidence in a slide presentation designed to draw jurors attention to key pieces of evidence.
The jury seemed fully tuned in to the prosecutor throughout his presentation, which ended Wednesday afternoon.
What we're watching: The defense also rested its case in a day that went beyond the trial's typical 4:30 ending time. The prosecution will rebut those arguments on Thursday morning.
A verdict from the jury is possible Thursday, but nothing is guaranteed.
Go deeper: SBF defense rests its case on client's good will and mistakes
Go deeper