New on streaming: "Invincible" and "Love Island: Games"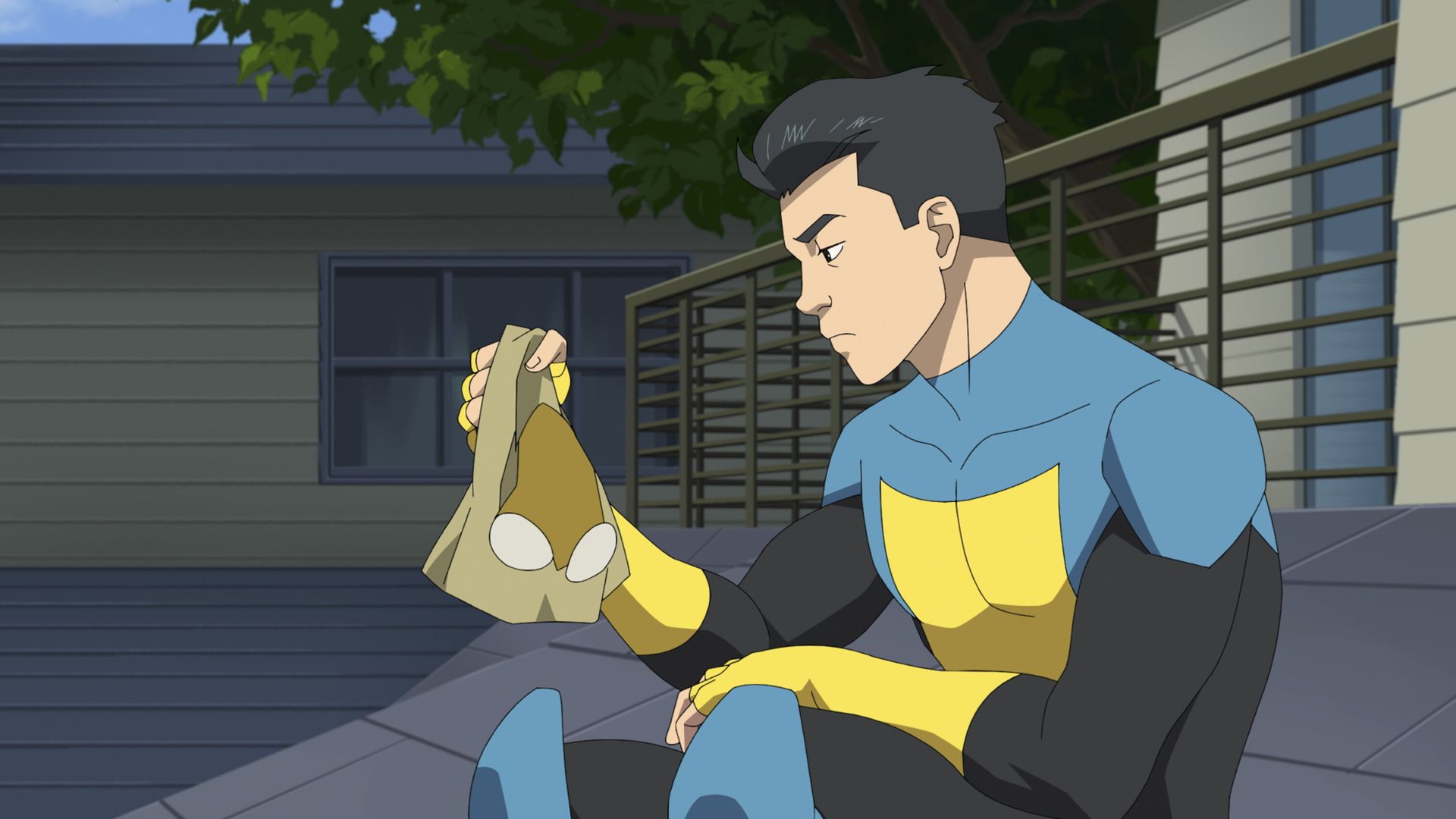 New on streaming this weekend: the new season of a highly anticipated animated comic book series, a documentary about JFK's assassination and new seasons of popular reality shows.
"Invincible," available Friday on Prime Video
What's happening: The second season of this animated series will be available in two parts. This season, we see Mark (aka Invincible) deal with the shame and consequences of his father's shocking betrayal in season one. The first part (four episodes) will be available this weekend.
The intrigue: Emmy-winning actor Sterling K. Brown ("This Is Us") joins the star-studded returning cast that includes Steven Yeun, Sandra Oh, Zazie Beetz, Seth Rogen and J.K. Simmons.
Quick takes: Part one of the second season takes a much more serious tone than season one as we see multiple ways Omni-Man's attack on Earth creates a ripple effect throughout the entire universe.
Of note: The second half of season two will be available in early 2024.
What's happening: The Emmy-winning team behind "9/11: One Day In America" produced this three-part documentary series about the assassination of President John F. Kennedy.
The intrigue: The 60th anniversary of the assassination is this month.
The series uses archival footage (some shown in color) and interviews with the last surviving witnesses to retell the monumental event.
Quick takes: The first-person accounts from people who were there, journalists who covered the event and people who knew Lee Harvey Oswald, as well as the colorized archival footage, make this documentary stand out.
What they're saying: "We were trying to get the viewer to time-travel back (to 1963)," executive producer David Glover told Axios. "We didn't want anything to be a barrier between the viewer and the events in the film. The aim was to bring history to life."
What's happening: This new competition show brings cast members from previous seasons of "Love Island" to Fiji to date and compete in challenges to win $100,000.
The intrigue: This season's cast includes contestants from the U.S., Germany, the U.K., Sweden, France and Australia.
Come for the luxury listings and stay for the drama in the seventh season of this reality show about the cutthroat world of real estate in LA. Available Friday.
Sandra Oh, Awkwafina and Will Ferrell star in this comedy about two sisters who set out on a cross-country adventure to find their kidnapped dog and settle their mother's gambling debts by competing on a game show. Available Friday.
This four-part series starring Mark Ruffalo and Hugh Laurie is based on Anthony Doerr's Pulitzer Prize-winning novel of the same name. Available now.
Three-time "Ink Master" champion DJ Tambe is a new judge on the 15th season of this tattooing competition series. Available now.
This new murder mystery series is based on Charmaine Wilkerson's New York Times bestselling novel about a mother's secret past. Available now.
Jessie Buckley ("Women Talking"), Riz Ahmed ("Sound of Metal") and Jeremy Allen White ("The Bear") star in this film about a love triangle complicated by a controversial test that dictates each person's "perfect match." Available Friday.
David Oyelowo ("Selma," "Silo") stars in this new anthology series about the first Black U.S. marshal in the West. Available Sunday.
This four-part documentary series delves into the stories behind legendary religious artifacts like the Holy Grail and crown of thorns. Available now.
Go deeper