Lakers, Knicks, Celtics tickets rank among highest in demand this season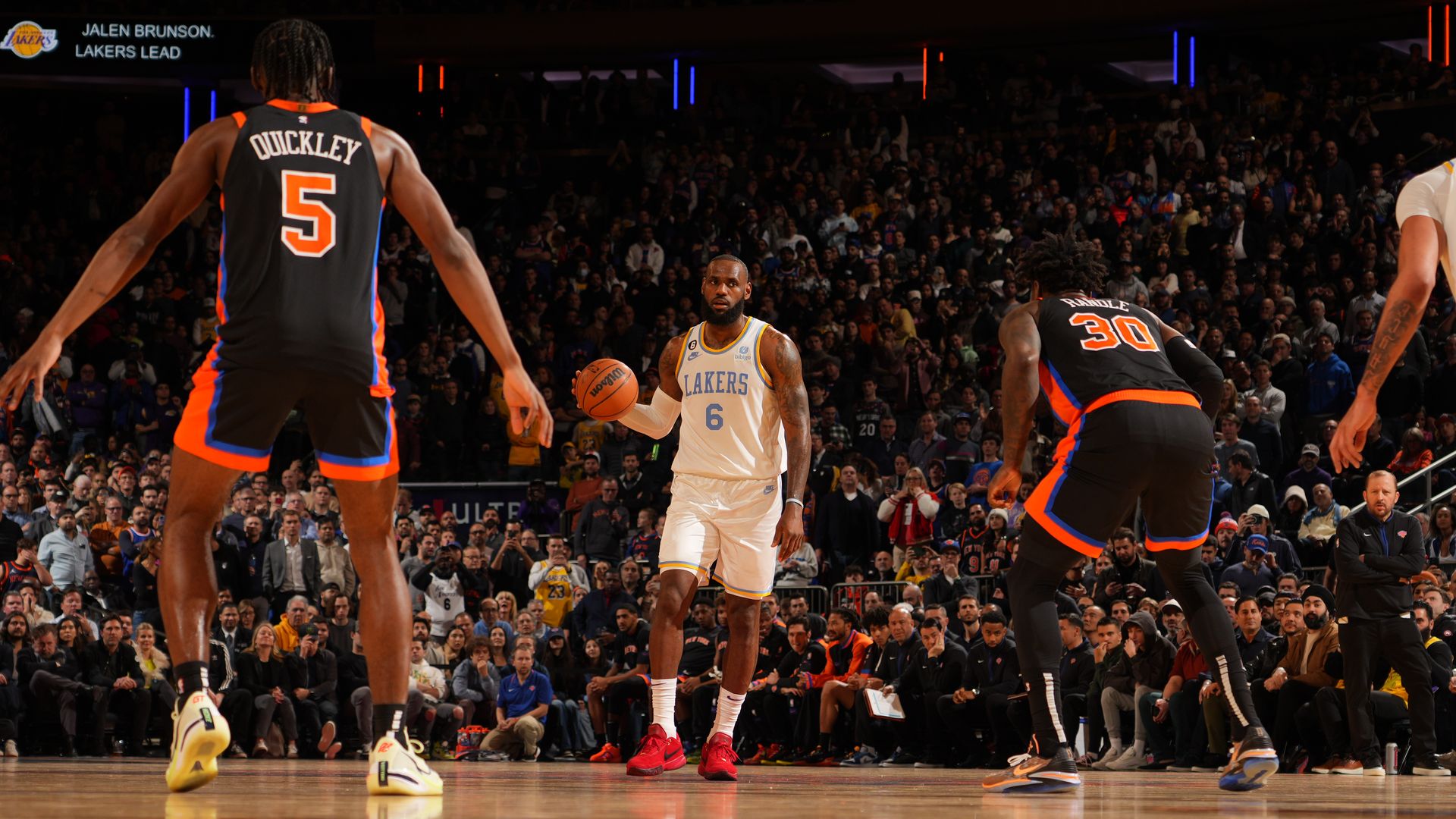 The Los Angeles Lakers, New York Knicks and Boston Celtics were the top teams in demand for this NBA season, according to data from StubHub.
The Toronto Raptors and Golden State Warriors rounded out the list of top five teams.
Why it matters: Interest in attending NBA games earlier in the season is growing, according to StubHub.
What they're saying: "NBA (ticket) sales are up 60% compared to this time last year," says StubHub spokesperson Adam Budelli.
By the numbers: Year-over-year ticket sales for the Oklahoma City Thunder saw a 240% increase. The defending NBA champion Denver Nuggets came in second at 230%.
StubHub also found that the Golden State Warriors were the most in demand team for away fans, followed by the Lakers and Celtics.
Driving the news: The NBA's new in-season tournament could also be a factor in driving fan interest earlier in the season says Budelli.
What's next: The tournament kicks off Friday, Nov. 3.
Go deeper