Oil mergers enter Capitol Hill's bloodstream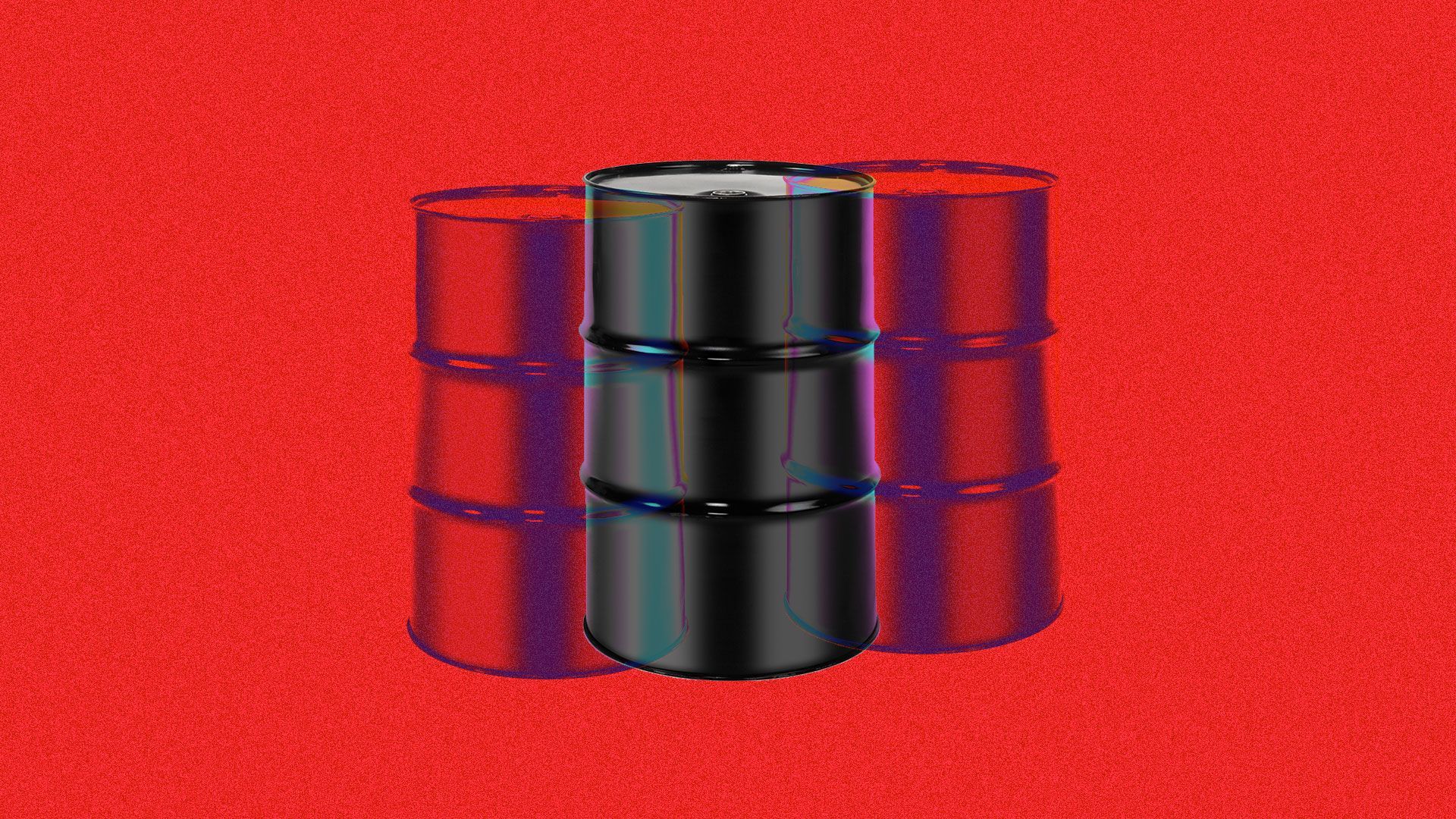 The ExxonMobil and Chevron megadeals are now firmly on the radar of Capitol Hill Democrats.
State of play: Majority Leader Chuck Schumer and over 20 Senate colleagues signed a letter urging the FTC to launch antitrust probes of the planned acquisitions.
It calls them "likely to harm competition" and risk higher consumer prices, among many criticisms.
Catch up fast: Last month, Exxon shocked the industry with a deal to acquire Pioneer Natural Resources for $60 billion; Chevron followed up with its $53 billion (minus debt) Hess Corp. proposal.
The intrigue: The Democrats' request also serves as a wider broadside against the sector — and one Schumer ensured landed in reporters' inboxes.
It claims the deals would further boost the oil majors' "outsized political power, further enabling them to spend millions on lobbyists to thwart climate legislation."
And that's just a taste of the letter claiming the regulators "must protect Americans from Big Oil."
The other side: Exxon stressed that even combined with Pioneer it's only about 5% of U.S. production, and said the deal bolsters U.S. energy security.
It's "nothing but upside for our economy and our environment given that ExxonMobil has the resources to get more out of the ground and do it at vastly improved emissions levels," their statement reads.
What we don't know: How the FTC will weigh the deals, and whether Capitol Hill Democrats schedule any hearings about them to continue their new offensive.
This story has been corrected to reflect that Exxon paid $60 billion (not $53 billion) for Pioneer Natural Resources, and Chevron proposed $53 billion (not $60 billion) for Hess Corp.
Go deeper