What the heck is happening at Disney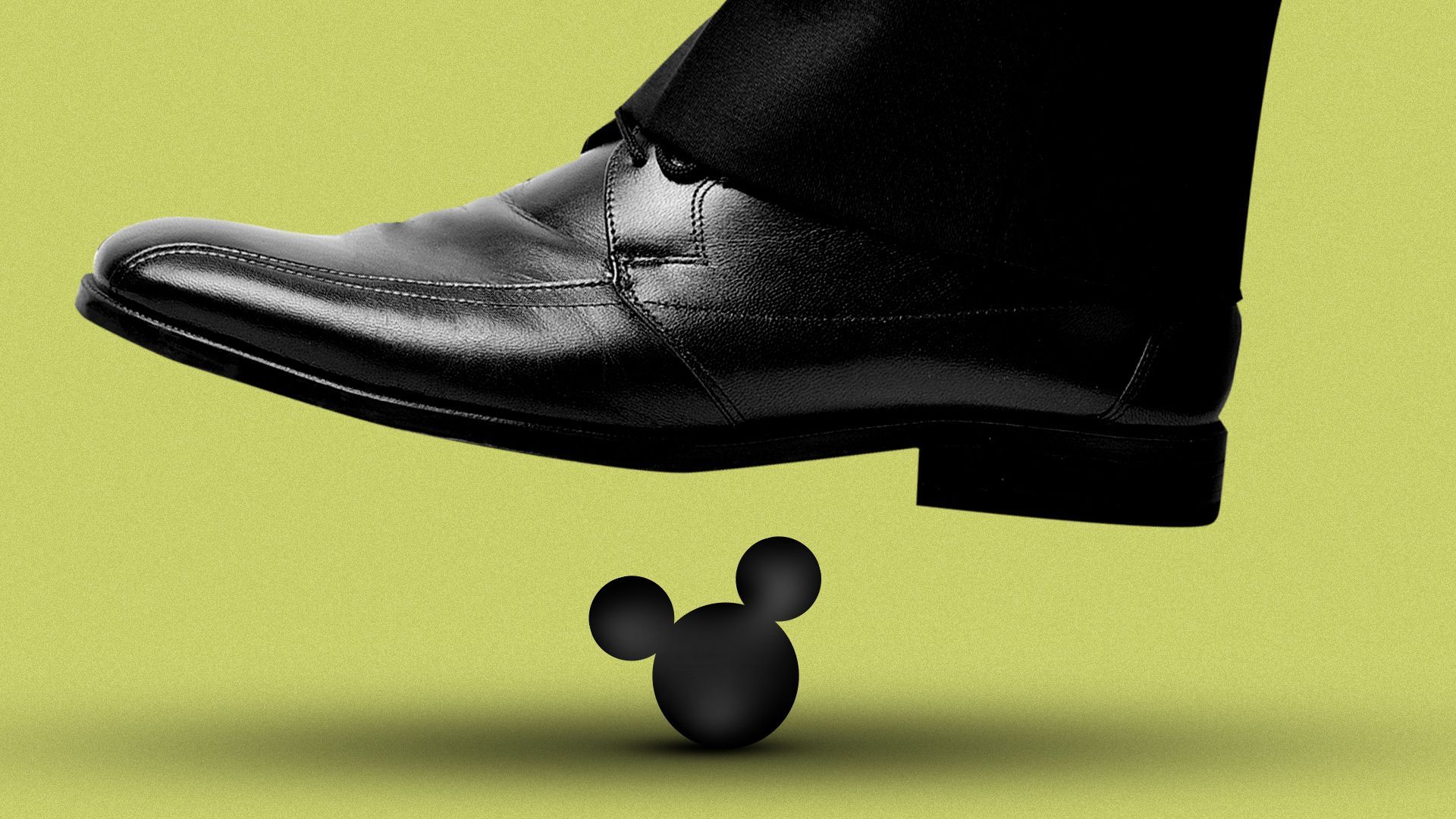 Strikes, boardroom battles, and an irreversible decline in longstanding stalwarts have turned Bob Iger's second turn as Disney CEO into a nightmare.
Why it matters: A pop culture and Wall Street touchstone, Disney hasn't been this vulnerable in decades, and Iger has admitted that the problems Disney faces were greater than he anticipated when he returned.
What's happening: Challenges have piled up since Iger's stunning return as CEO last November, when he was celebrated within the company and by shareholders.
Disney's stock is down more than 16% since his return, and the company is facing its second activist campaign this year, with more teeth this time.
Plus, the decline of the cable bundle is wiping out profits and streaming is a money pit.
And while Iger initially planned to only stay for two years to help get the company on track and plot out a better succession plan than last time, he will now stay through at least 2026.
The intrigue: Iger's first tenure was marked by high-profile acquisitions of Pixar, Marvel and LucasFilm, which turned the company into an entertainment juggernaut. Iger's second tenure could be known for slimming down.
There is public discussion of selling off networks, including ABC and FX, the awards-magnet cable network.
Disney is also looking for a strategic partner for ESPN as Iger prepares to turn the sports giant into a streaming-first entity.
When Disney bought Fox's assets in 2019, the India business was viewed as one of the more prized assets, but now the company is close to a deal to sell a majority stake in that business to India-based Reliance Industries.
What's next: Disney is on the hook to buy out Comcast's 33% stake in streaming service Hulu — both sides hold an option to trigger the sale, which is expected to happen on Wednesday — as part of 2019 deal made at the height of the streaming era.
That deal could cost Disney at least $9 billion, though the exact price won't be known until sometime next year.
The bottom line: Iger returned as the conquering hero after Bob Chapek's disastrous tenure. But the industry — and a seeming mountain of problems —is starting to conquer him.
Go deeper