WeWork reportedly prepares for bankruptcy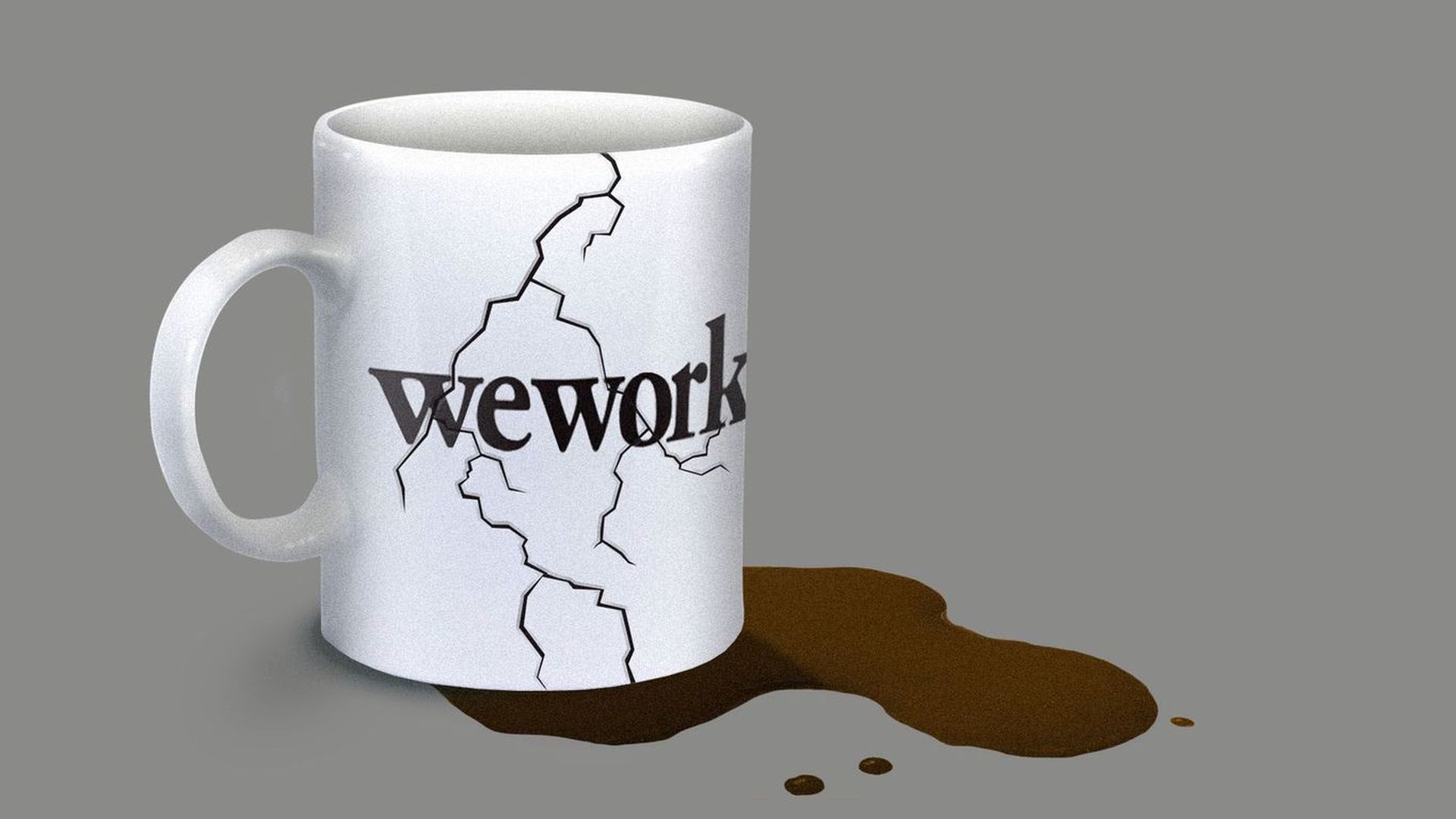 WeWork plans to file for bankruptcy by as early as next week, per multiple reports.
Why it matters This isn't much of a surprise, given CEO David Tolley's warnings in August, but it's nonetheless stunning to see the complete collapse of what was once a $47 billion behemoth.
Even when WeWork agreed to go public two years ago, long after its SoftBank-backed heyday, the co-working space operator was still valued at around $9 billion.
Its shares were down around 50% as of midday Wednesday, giving it a market cap of just $60 million.
By the numbers: WeWork had 777 locations in 39 countries as of the end of June, around 30% of which were in the U.S.
Behind the scenes: WeWork failed to make required interest payments to bondholders on Oct. 2. It then negotiated a 30-day grace period, to let it "take steps to rationalize its real estate footprint," before receiving yet another extension that lasts through next Monday.
More, per the WSJ: "As of June, WeWork maintained 777 locations across 39 countries, including 229 locations in the U.S., according to securities filings. WeWork has an estimated $10 billion in lease obligations due starting from the second half of this year through the end of 2027 and an additional $15 billion starting in 2028." — Wall Street Journal
Go deeper