Major college conferences team up on federal NIL legislation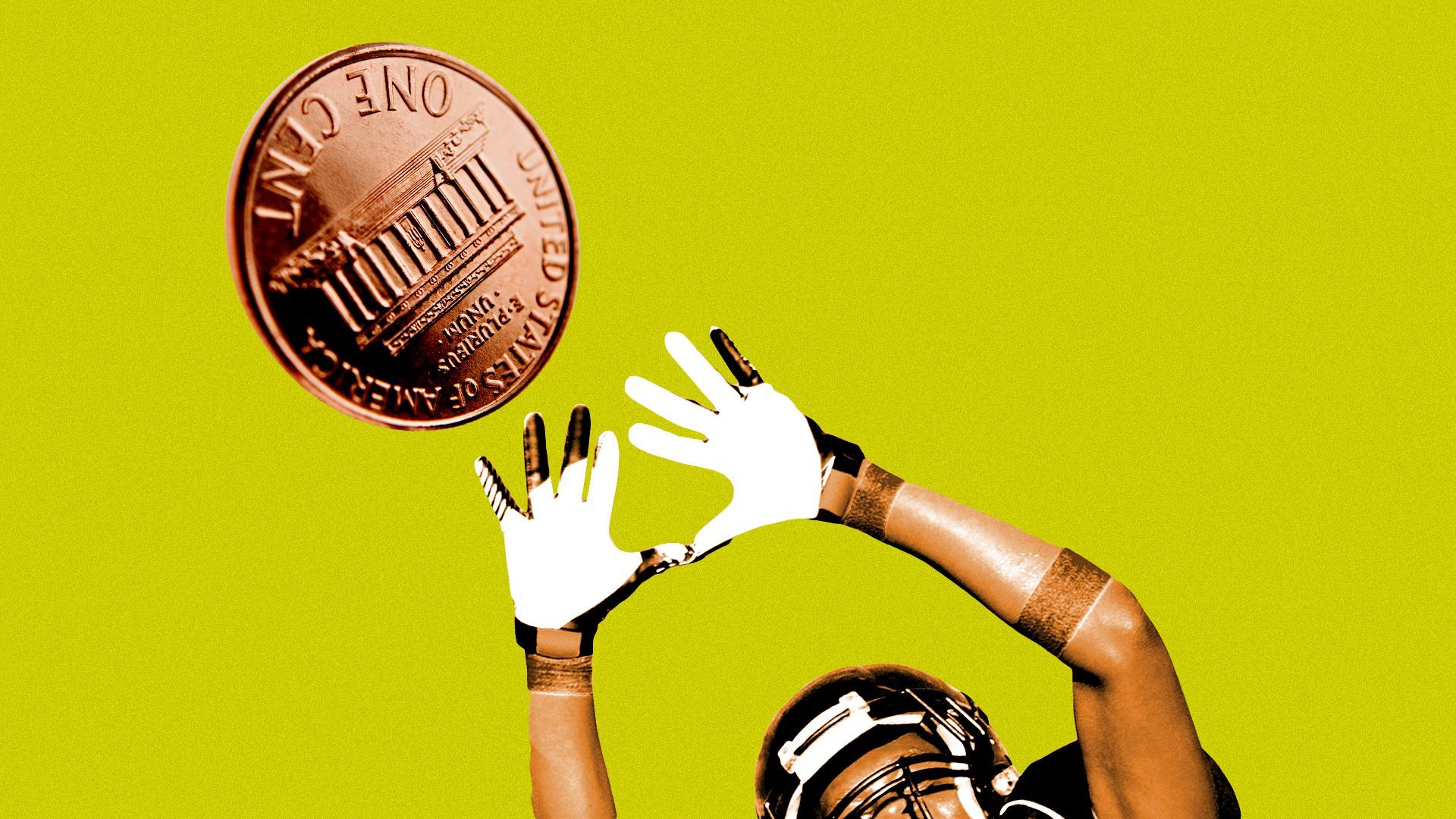 The most prominent collegiate athletic conferences are coming together to build grassroots support for federal legislation regulating how athletes profit off their name, image and likeness (NIL), according to a Wednesday announcement.
Why it matters: More than 20 states have passed NIL laws in the last two years with varied levels of restrictiveness, leaving athletics programs to scramble to attract talent in the absence of a uniform standard.
Adding to the urgency, big-dollar donors and boosters of different schools have formed collectives to raise money to lure top athletes to their school.
Driving the news: More than two dozen conferences, which include the Power Five and HBCUs, are founding members of the Coalition for the Future of College Athletics.
The coalition, which includes conferences such as the Big Ten, SEC and ACC, aims to bar the use of NIL in college recruiting to try to keep third-party individuals and groups out of the process as much as possible.
The coalition also aims to make sure that men and women college athletes in all sports have equal opportunities to NIL deals.
The big picture: Since the NCAA lifted its long-standing ban against athletes earning money from sponsorship and endorsement deals in 2021, athletes have cashed in on NIL opportunities.
The donor-backed collectives make up about 80% of all of the money raised by student athletes, Business Insider notes. The NIL market is worth about $1 billion annually, according to NIL company Opendorse.
What to watch: "This isn't professional sports," said Samantha Azzarelli, a senior vice president at Firehouse Strategies, so the goal of the coalition is to ensure "that everyone's governed by the same rules."
"It's really the grassroots support that makes it unique and I think that is really going to help continue to build on the momentum that Congress has already started to do on NIL," Azzarelli said.
Go deeper: Why college football programs are crossing state lines to recruit talent
Go deeper