Philanthropic giving to climate change stayed flat in 2022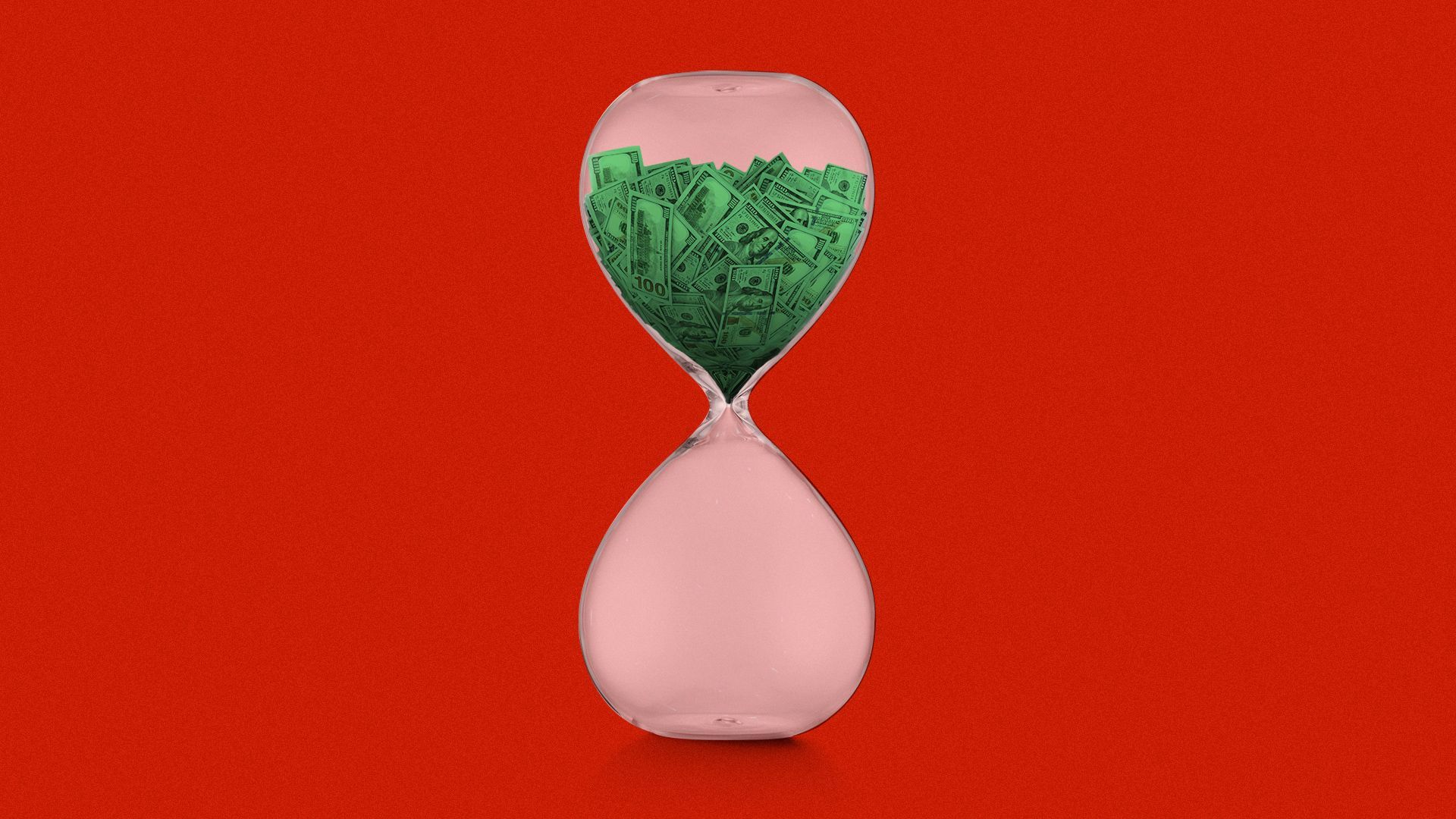 Despite the increased urgency of reducing emissions and building resilience to climate change impacts, a new analysis shows that total philanthropic giving by foundations and individuals remained essentially flat from 2021 through 2022.
Why it matters: In addition to the growing low-carbon economy, philanthropic giving is a major source of support for emissions cutting as well as climate adaptation.
The big picture: 2023 is on the way to becoming the hottest year on record globally, and new data suggests that the world may only have about six years of present-day emissions rates before the Paris Agreement goal of limiting warming to 1.5°C is surpassed.
Given this reality, scaling up philanthropic support for climate programs is sorely needed, said ClimateWorks CEO Helen Mountford.
ClimateWorks, itself a philanthropic foundation, publishes the annual report.
"The current funding is not commensurate with the urgency of the crisis and the scale of the efforts needed to limit global warming to 1.5°C," Mountford told reporters.
Total giving added up to about $811 billion in 2022, ClimateWorks found, of which between $7.8 to $12.8 billion was focused on climate change mitigation.
Between the lines: The flat trend in spending from 2021 to 2022 can be traced to large boosts in funding the previous year, as well as challenging economic conditions.
Clean electricity was still the biggest category for foundation funding, but 2022 saw a spike in money for reducing emissions of super pollutants like methane and to decarbonize transportation.
In 2022, foundations began investing in minerals crucial to renewables, with $35 million going to this emerging area.
The intrigue: One notable trend in the report is a significant shift in funding to Africa, where population growth is particularly high.
Go deeper