Unnecessary coronary stents cost taxpayers $800 million yearly: study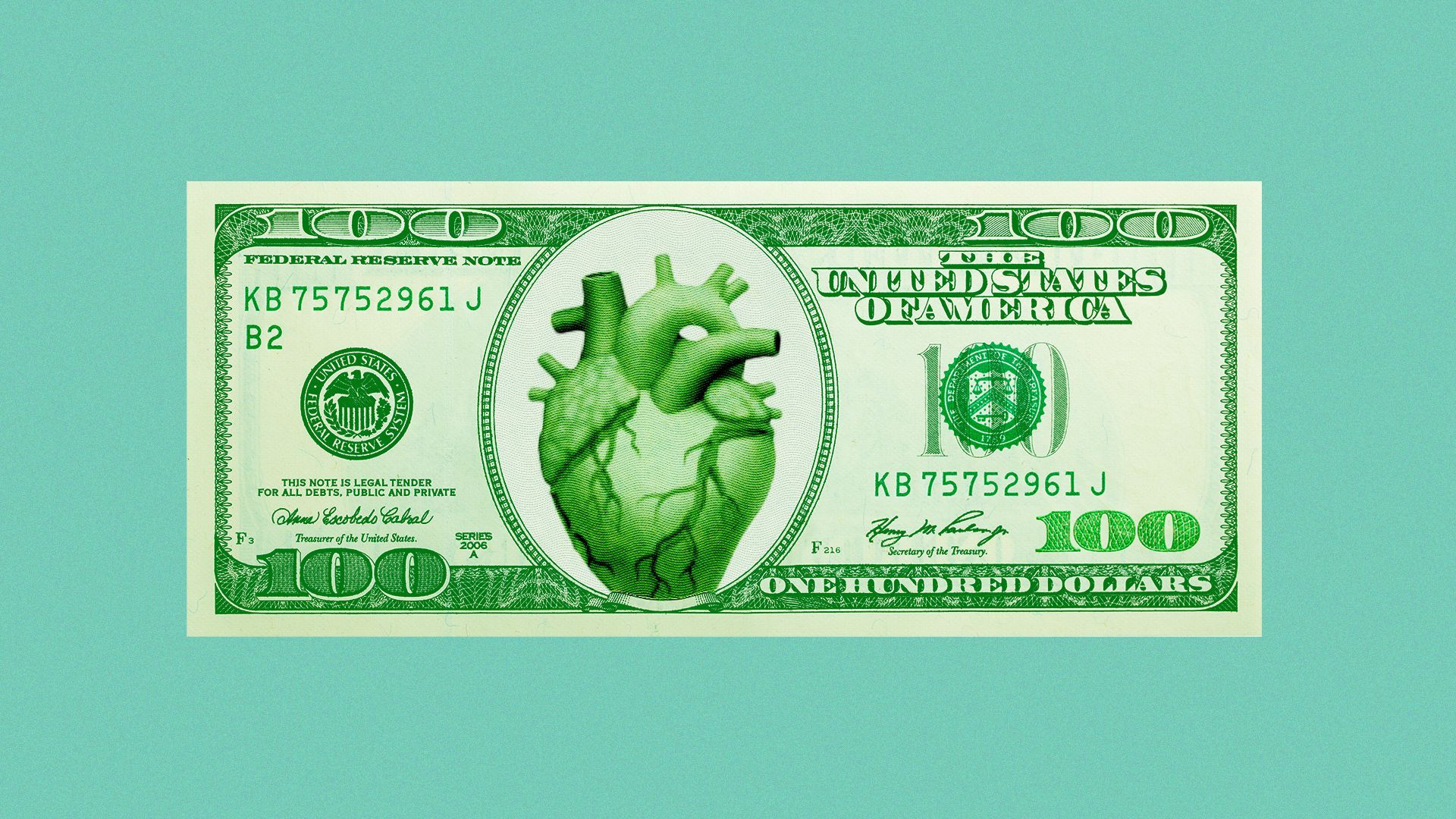 Hospitals place an unnecessary coronary stent in a Medicare beneficiary every seven minutes, costing taxpayers $800 million annually, according to a new analysis of claims data.
Why it matters: Overuse of stents comes with hefty costs for patients and the federal government, and it can sometimes pose serious health risks.
Catch up quick: Coronary stents — small mesh tubes used to open a narrowed artery in the heart and restore adequate blood flow — have been used in hospitals since the 1980s. But numerous studies have shown they are often no better than medications.
Most recently, a 2022 New England Journal of Medicine study that tracked 700 patients with coronary artery disease over several years found no differences in rates of death or heart failure hospitalization between patients receiving just medication and those receiving medication plus a stent.
Stent complications, while rare, can include blood clots, perforated arteries, kidney damage and more.
By the numbers: Hospitals placed about 1 million stents in Medicare beneficiaries between 2019 and 2021, and more than 1 in 5 met the criteria for overuse, according to the Lown Institute, a health care think tank.
At the hospitals that relied most on stents, about 40% to 50% of those placed were deemed unnecessary by Lown.
Magnolia Regional Health Center in Mississippi had an overuse rate of just 1%, the lowest rate of the nearly 1,800 hospitals Lown analyzed. At least nine other hospitals across the country had overuse rates under 8%.
Zoom in: Stents cost $10,615 for Medicare patients when they receive one in a hospital outpatient facility, with those enrolled in the traditional Medicare program picking up $1,600 of the cost, according to Lown.
Unnecessary stents cost Medicare an estimated $2.4 billion over the three-year period Lown analyzed.
In a previous analysis on why hospitals are still placing unneeded stents, Lown pointed to doctors' difficulties changing long-established practices. It also notes the financial incentives to perform surgical procedures, which are more lucrative than other interventions.
Go deeper