Storm Ciarán to strike U.K., France with flooding rains, high winds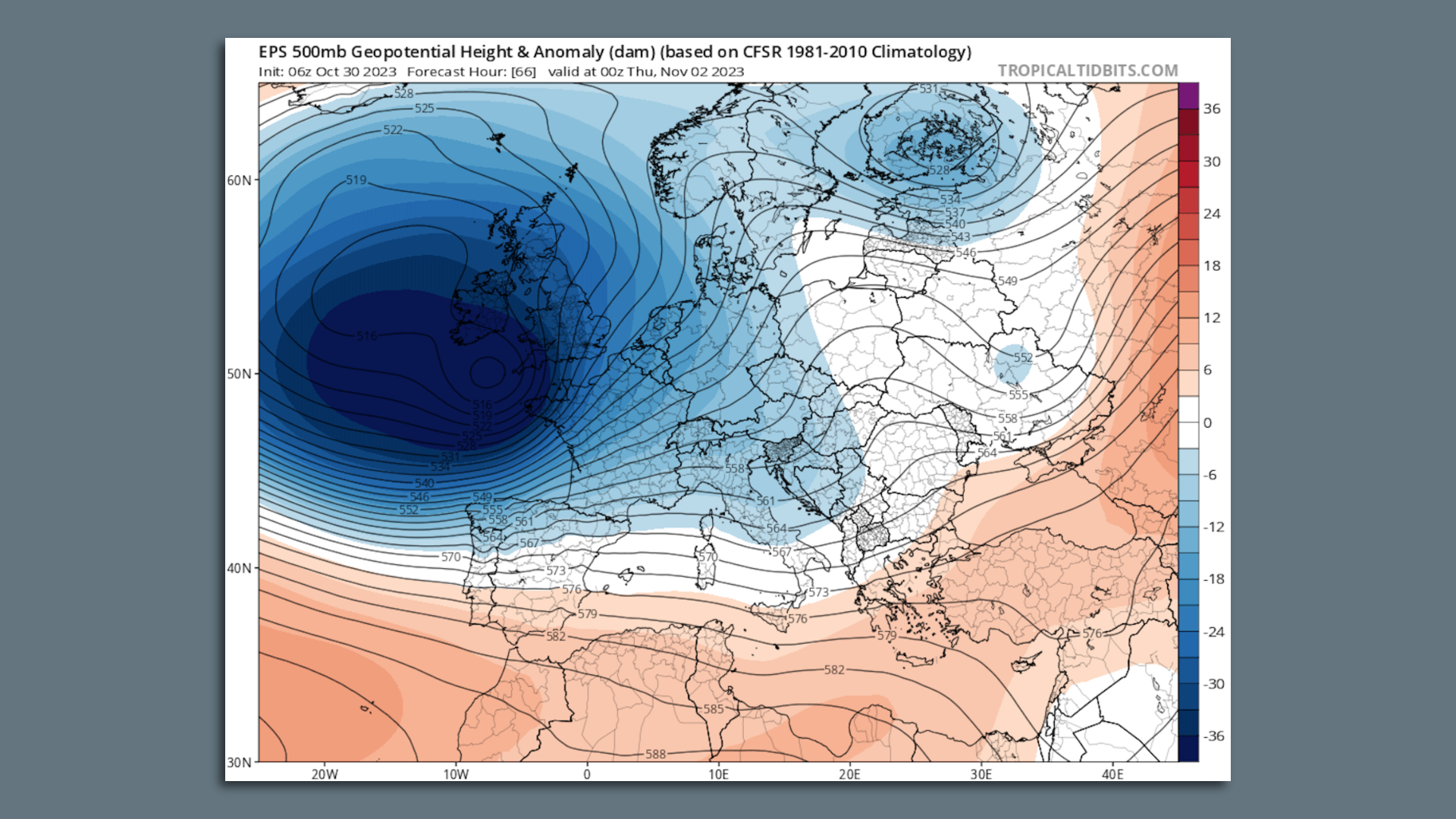 An unusually powerful storm is forecast to rapidly intensify and bring heavy rains and damaging winds to Ireland and the U.K., with its effects extending into France, Belgium, the Netherlands and other parts of Western Europe.
Driving the news: The timing of the storm is forecast for late Wednesday through the end of the week. The U.K. Met Office took the unusual step of naming the weather system days in advance, assigning it Storm Ciarán.
Threat level: Ciarán comes after a separate storm struck the U.K. last week, leading to significant flooding in some areas.
Meanwhile, Météo France, the French government's weather agency, is predicting storm surge flooding in northwestern France from Wednesday night into Thursday morning, and "violent" winds as high as 90 mph.
Context: Storm Ciarán will form from a mix of ingredients, including a powerful, 200-mph-jet stream at about 30,000 feet above the surface, an initial area of low pressure forming off the coast of Newfoundland, and record warm North Atlantic Ocean waters.
Editor's note: This story was updated with the latest forecast information.
Go deeper