Abortion politics get a post-Dobbs rebrand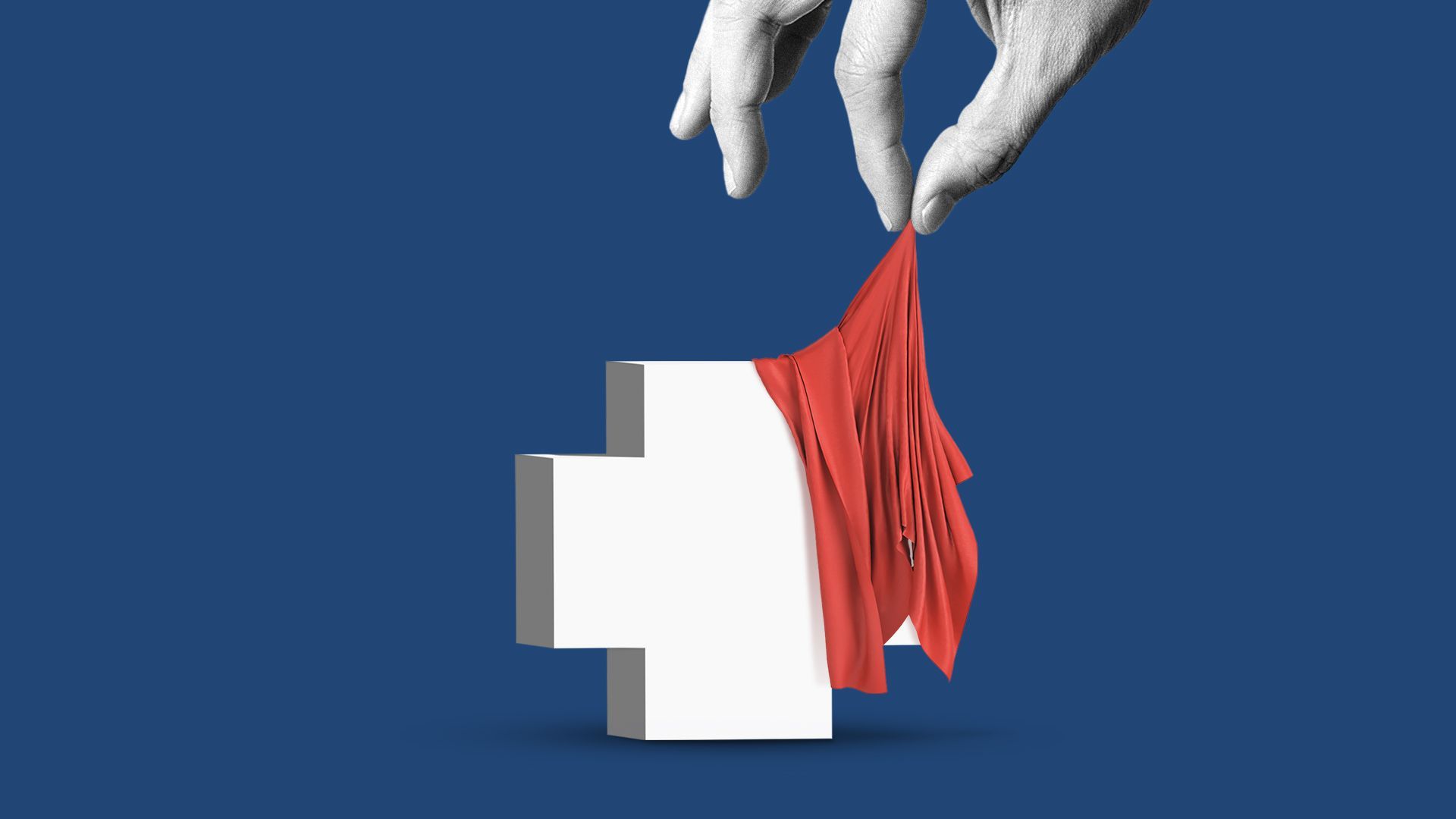 "Pro-life" and "pro-choice" — decades-old labels around abortion in the U.S. — are rapidly losing favor among lawmakers and advocates.
Why it matters: Abortion rights are set to remain a major issue in the 2024 election and helped Democrats avoid sizeable losses in last year's midterms.
What's happening: Many activists and politicians say "pro-life" and "pro-choice" aren't nuanced enough to describe policy positions after the Supreme Court overturned Roe v. Wade last year.
Abortion rights supporters have instead embraced words like "freedom" over "choice." Abortion rights opponents have suggested emphasizing terms like "baby."
After a "policy shock" like the 2022 Dobbs decision, "you start to see the etymology change," Robynn Kuhlmann, an associate professor of political science at the University of Central Missouri, told Axios.
Between the lines: The conservative push to redefine language around abortion has been driven by a string of losses in ballot measures and elections across the country.
Around the Dobbs decision, the gap between people who identified as pro-choice versus pro-life widened, annual Gallup polling found.
Abortion rights supporters were disproportionately motivated by Dobbs during the 2022 midterm elections, according to an analysis by KFF, a nonprofit health policy research organization.
Zoom in: Advocates say a hard-to-track and constantly changing patchwork of restrictions and bans means the old labels — are you for "choice" or "life" — no longer apply. The spectrum now includes varied views on weeks of pregnancy and exceptions in the cases of rape, incest and the health of the pregnant person.
NARAL Pro-Choice America, one of the country's most influential abortion rights groups, rebranded last month to Reproductive Freedom for All, dropping pro-choice from its name.
The organization's president, Mini Timmaraju, told ELLE Magazine the longtime frame of choice versus life was "a failing binary."
After a midterm red wave that never materialized, Republicans are looking to shift away from "pro-life" to recapture suburban women who disagree with the Dobbs decision.
In a private meeting last month, Republican strategists from the nonprofit One Nation warned GOP senators that the old terms are becoming muddled, the Wall Street Journal reported.
Research from the group, which is aligned with Senate Minority Leader Mitch McConnell, found that the Supreme Court decision "shifted more people (including some Republicans) into the anti-Dobbs 'pro-choice' camp."
It has advised Republicans identifying as pro-life to spell out their positions more specifically or risk creating "a distorted impression" or being viewed as extreme.
State of play: Abortion rights activists like Heather Booth, who founded the pre-Roe Jane Collective, argue that access to the procedure is so limited that "choice" isn't applicable.
But "freedom" is an "extraordinarily effective and evocative" alternative, Anat Shenker-Osorio, a leading messaging consultant for Democratic groups and campaigns, told Axios.
Conservatives have successfully pushed messaging that gave voters a role in the decades ahead of Roe's downfall: "You get to be a hero, you get to be part of this movement," Shenker-Osorio said.
Editor's note: This story has been updated with additional information from a One Nation memo.
Go deeper